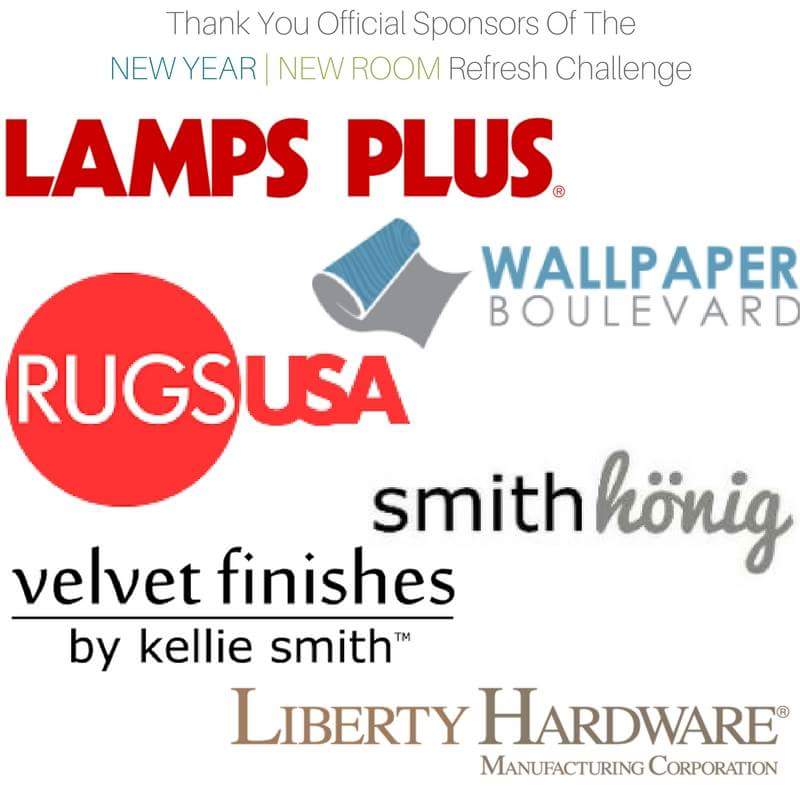 They say January is a good time to buy linens and I'm going to need some of those sales because I did not realize how expensive bedding is for someone on a tight budget like myself.
So it's been a week since we last chatted and my house has about 2 feet more snow surrounding it than it did since that last check in. We were hit hard by winter storm Greyson. The way our home is situated on our street along with the direction of the winds from the storm ended up sending most of the snow on our street into our yard. My driveway is 4 cars length long and I parked it at the end of the driveway hoping the house and garage would shelter it from getting buried by as much snow. No.. no… no. the wind blew in the exact direction to dump 3 feet of snow around my car. And then I had to shovel three more cars lengths worth of 18 inch snow to the street. That sob story is to excuse my lack of progress on the room. Please pity me 😭
But anyways, I do have an updated picture to share of the room. We rented a square buff sander from Home Depot and bought a bajillion different sheets of sandpaper for it and sanded away… until I went to rinse my hands and noticed the water pressure was really low. And I wasn't doing dishes. I wasn't doing laundry. And there wasn't anyone taking a shower. Several pipes had burst in our garage. Do you pity me yet? haha.
Sanding Floors Progress
This is where I am at so far with the floors.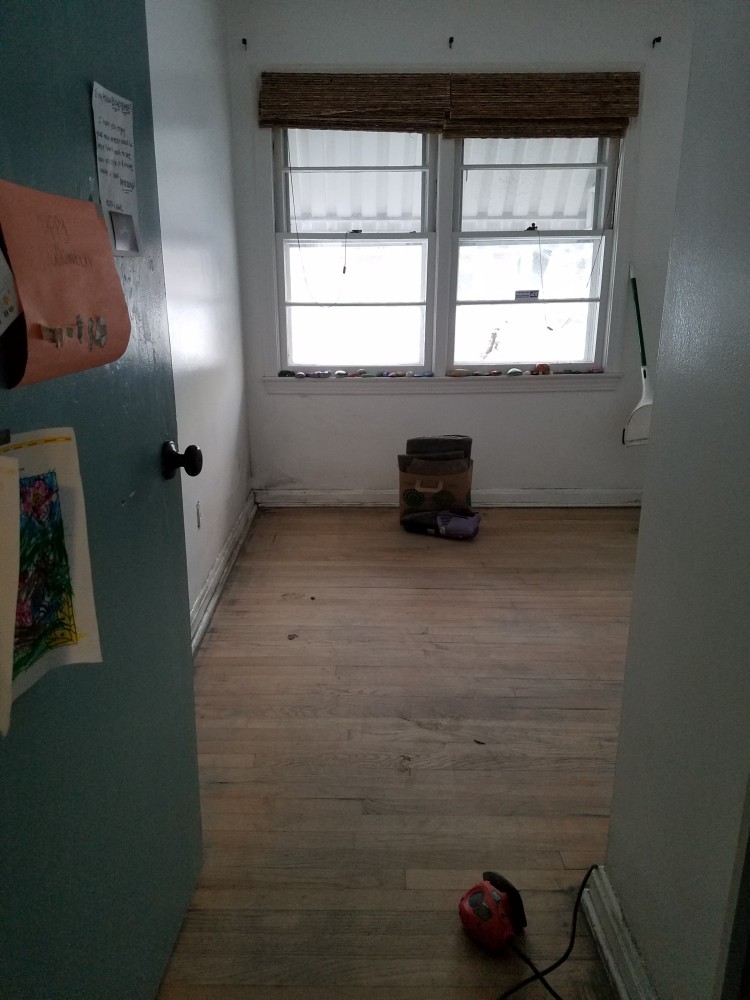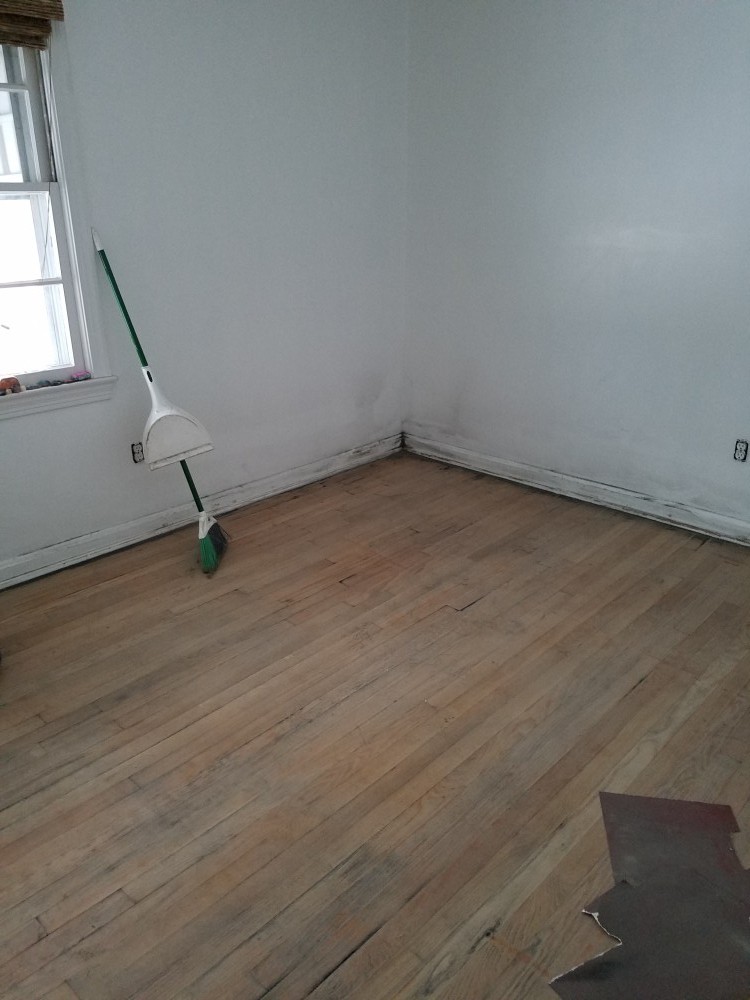 Yeah, all that black crap you see along the bottom of my walls, that's dust. The tool rental person gave us the wrong dust bag for our machine. So it wouldn't stay on and dust shot every where. We had to drive to a different city for this machine as there are no easily accessible places to rent tools in our city. The dust was so bad that the sandpaper wouldn't stick to the padding and we had to drive alllll the way back out to buy more pads. When we returned the machine, we mentioned this issue to the new rental person and they ended up refunding us for more than the merchandise we returned to make up for the dust issue. I think coming out and vacuuming and wiping up all this dust would have been more satisfactory but it will have to do.
There's a small border of black stain remaining and it's coming up easily sanding it by hand so I should have the floors sanded and sealed by Sunday at the latest. With dry time I probably won't have any progress to show for next week either but bringing in furniture and decorating can go by faster than watching poly dry so there's the silver lining.
Anyways, in between homeschooling, Instagramming, sanding and scowling at the snow, I've been trying to make a decision on bedding. It's tough because I don't have a lot of money to sink into it after machine rental and such (oh, and the money pit that is Christmas). I'd like to keep it under $50 which means the Makers Collective x Justina Blakeny hypnotic quilt that I really want for the space is out of the question. Oh well.
Bedding On A Budget (for a Full Sized Bed)
But, if you're boho on a budget like me. Then maybe you'd also be interested in one of these ones. Here's what I'm considering: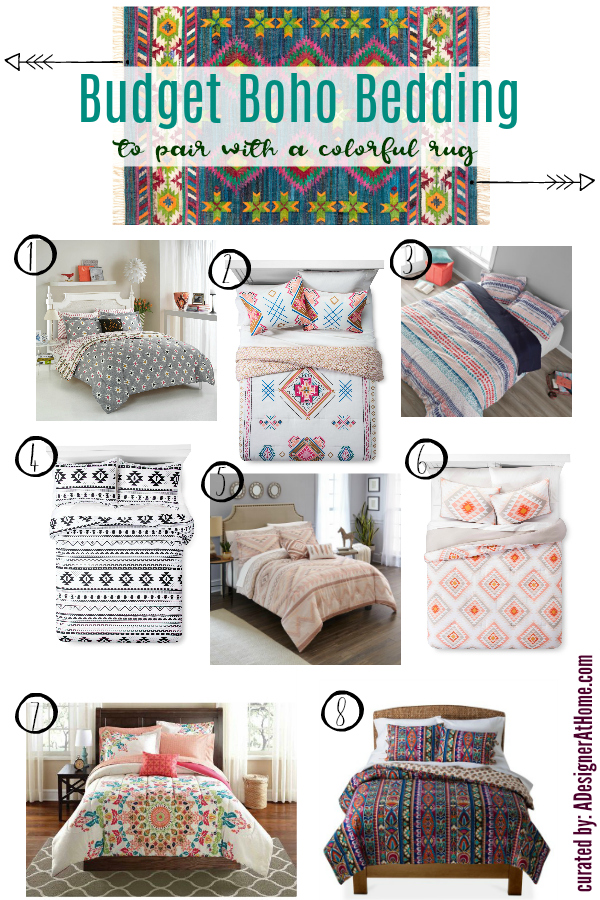 Bedding 1 | Bedding 2 |  Bedding 3 | Bedding 4 | Bedding 5 | Bedding 6 |  Bedding 7 | Bedding 8
I won't be getting bedding for the top bunk because we have second hand bedding from when my parents gave us that mattress. It'll save a bit of cash and I can always jazz it up by throwing a tapestry over it.
Anddddd…. that's where I'm at! Are you refreshing a space this month? Don't forget that you can link up your progress with us every Tuesday through the link up at the bottom of this post. You can link to a blog post or an Instagram post detailing your progress.
What Is The Work For Each Week?
Week 1
Week 2: Still finishing the floors. Hard core deal search for bedding because post Christmas budget woes 💸. Ideally I will be starting the bunkbed assembly and be bringing in the other furniture.
Week 3: If it takes more days than I anticipate fixing the floors, this week I'll be putting up the bunked, bringing in furniture and hanging art/lights/curtains
Week 4: Hanging wall decor and adjusting any fixtures. Make the bed. Hang and pot plants. Put all of the toys and clothes in their place.
Week 5: Reveal!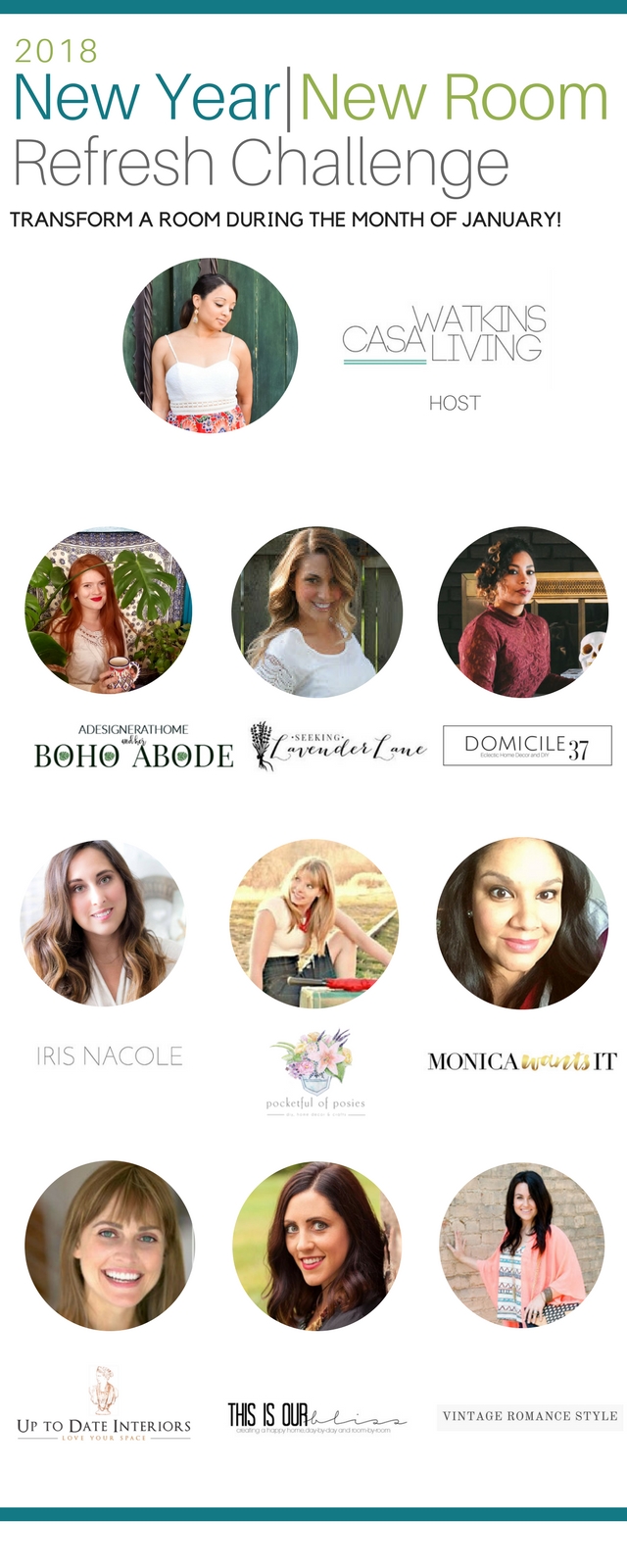 Casa Watkins Living // A Designer At Home // Seeking Lavender Lane // Domicile 37 // Iris Nacole // Pocketful of Posies // Monica Wants It // Up to Date Interiors // This Is Our Bliss // Vintage Romance Style