Scents & Flickering Ambiance:
Candles are a beautiful compliment to a space. Their low light exudes a warm and cozy vibe and their scents fill our senses. Practical and beautiful, candles in reusable tins or free standing pillar atop a candlestick compliment any room. Stick one on your bathroom counter, the dining table, kitchen counter or bedside table.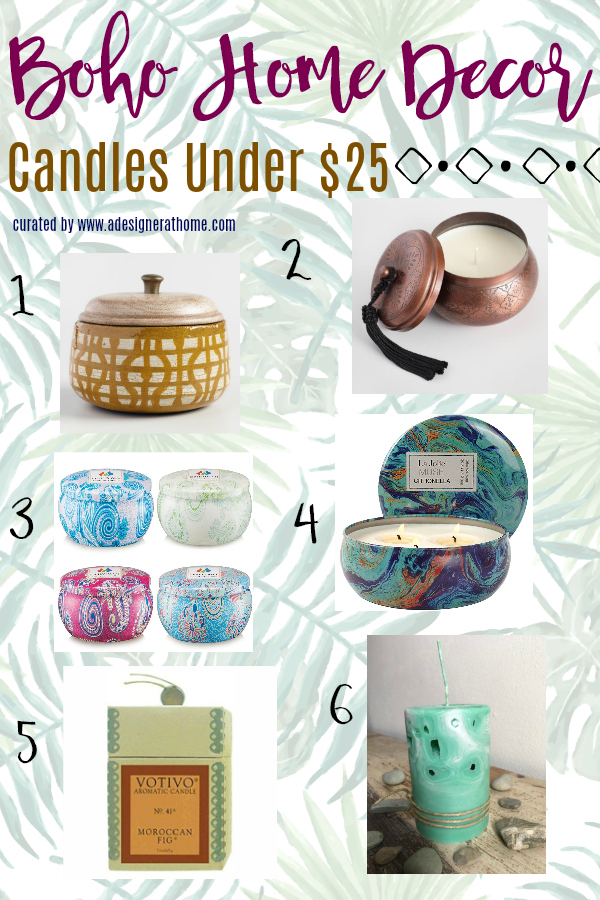 1 | 2 | 3 | 4 | 5 | 6
I think you might like these, too!