Shopping for pieces to decorate your bedroom can be a lot of fun. But let's be real, we want to make some things, too! Compliment your bohemian aesthetic with these three do-it-yourself projects.
Boho bedrooms tend to have a lot of the same elements as the other rooms of the home. They use layers and patterns to create a visual experience. But the bedroom also needs to be a place of comfort, and rest for our rejuvenation. Adding in some handmade details can remind us of our powerful ability to create and these projects compliment an atmosphere for relaxing.
Don't forget! You can always adjust sizes and materials to fit your specific color and style preferences. These tutorials will show you how I made these things for my space but there are easy ways to change them up to fit yours 💙
DIY Tiled Headboard
Get the anthropologie look with inexpensive tiles, a piece of plywood and a few tools!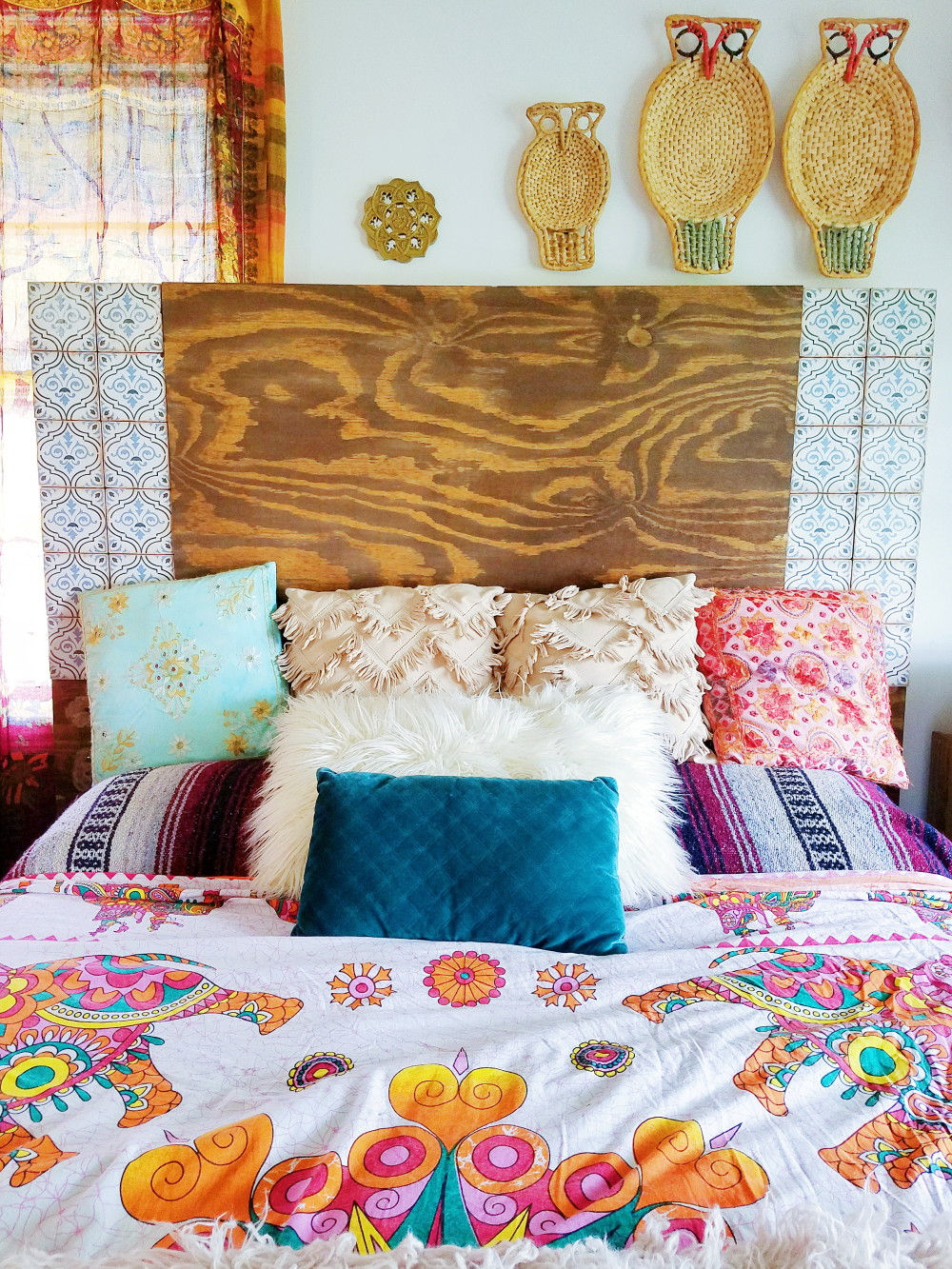 Southwestern Inspired Plant Pots
Take plain plant pots up a level by embellishing them with an unexpected material!
Handira Inspired Yarn Wall Hanging
Using a variety of different texture mimics the look of the esteemed handira blankets that originate from Morocco.
I hope you've enjoyed these easy ways to add a handmade detail to your boho bedroom. You should definitely try your hand at making one- tag me in your photos on Instagram so I can share your creations (@thebohoabode).
Have you created anything for your home? Share your ideas in the comments below!