Not one person's home is truly just one style. Right? Besides spaces specifically designed to emulate a specific -esign style, there are influences from other styles in all of our spaces. My home encompasses inspiration from multiple vintage eras, many different areas around the world and it all falls under the very loose bohemian style. Being a thrifter through necessity and love, some styles come through purely because the piece fits the bills, and others are specifically sourced out to add to the overall vibe of the space. Either way, I'm going to break down a bit about how and why I've gotten to my style.
If you're new here- Hi! I'm Corinna and A Designer At Home is my musings from home with interior design passions. I garden, take selfies with my cats, walk everywhere possible barefoot and love the color teal. I'm a boho momma and I love to share my adventures in creating a sanctuary within my home. Big thanks to Stephanie from Casa Watkins for pulling together this My Home Style Blog Hop: Mix, Match, Coordinate Edition. At the end of this post you'll find links to the other bloggers sharing their styles today.
Vintage: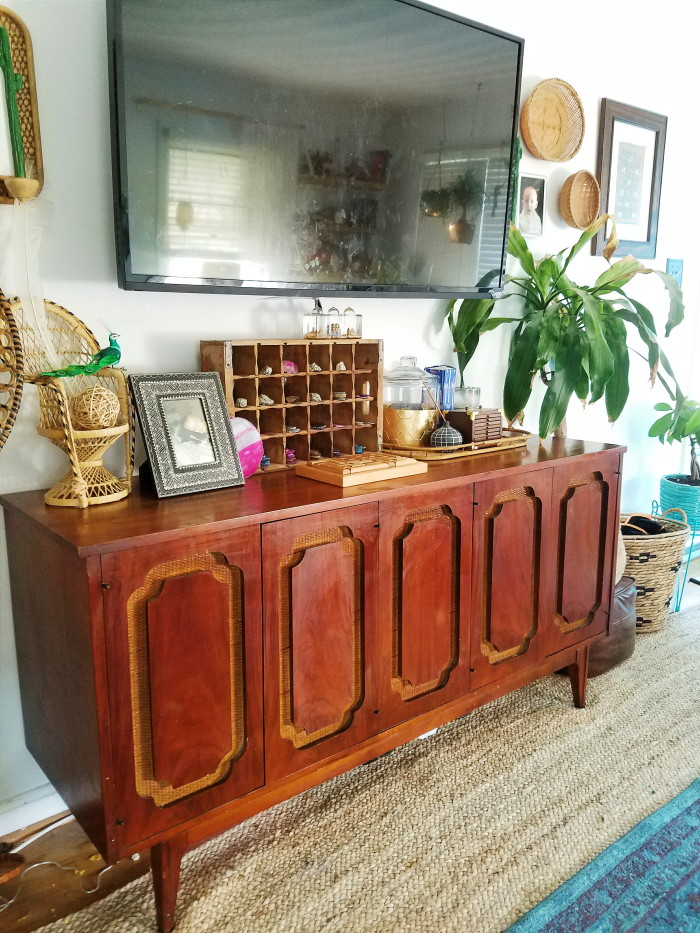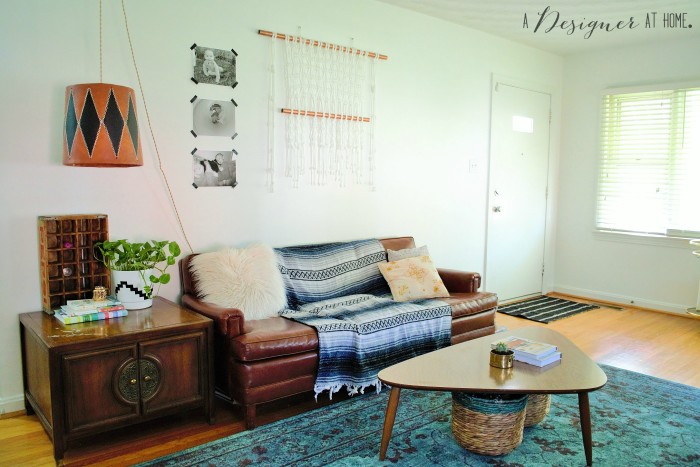 Vintage style in itself is vague and all encompassing. It's generally accepted that an item should be older than 20 years to be considered vintage. But if an item or looks like it's from 1920-1980, it's essentially vintage style. I love pieces from the 1950s through 1970's. Mid century modern and hollywood regency are my favorites and I love using them together because they are on relatively opposite ends of the design spectrum.
Global: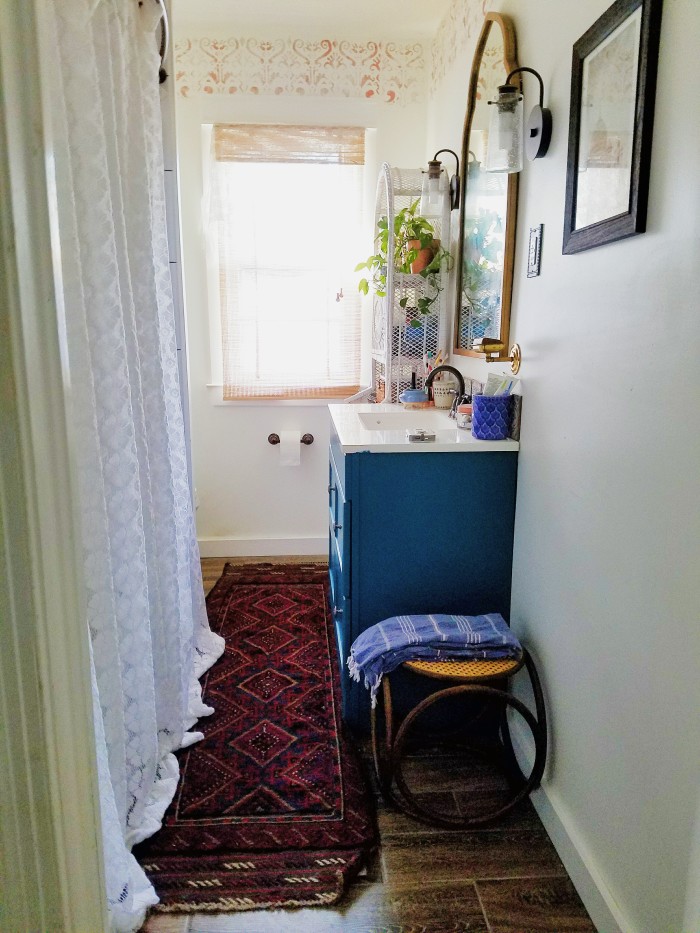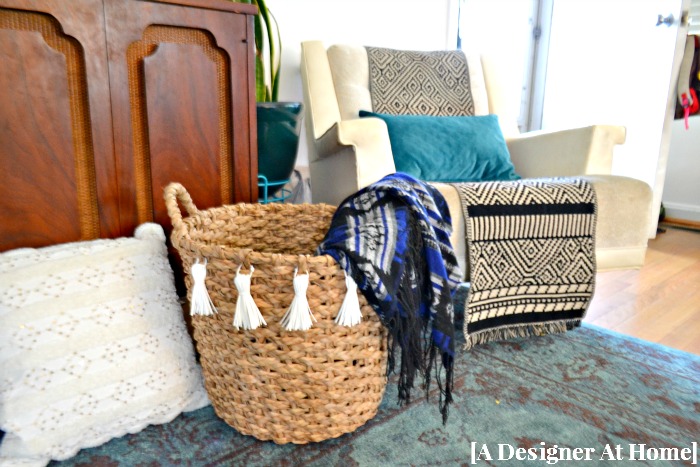 I'm always trying to balance my adoration of other culture's decor, style and items that are produced by the people of those cultures with respect. I know fast fashion gets a lot of heat for cultural appropriation and I think a lot of those same arguments can be said for home decorating. I truly find it beautiful though and incorporate as many authentic, fair trade pieces as possible, mixed in with thrifted pieces and a few inspired by pieces to round things out.
Boho: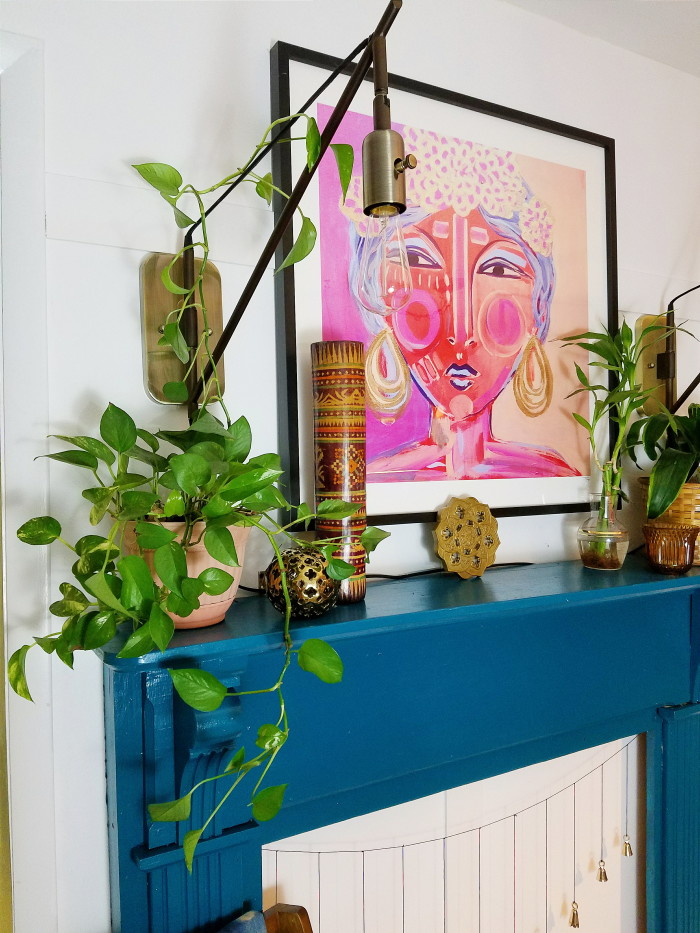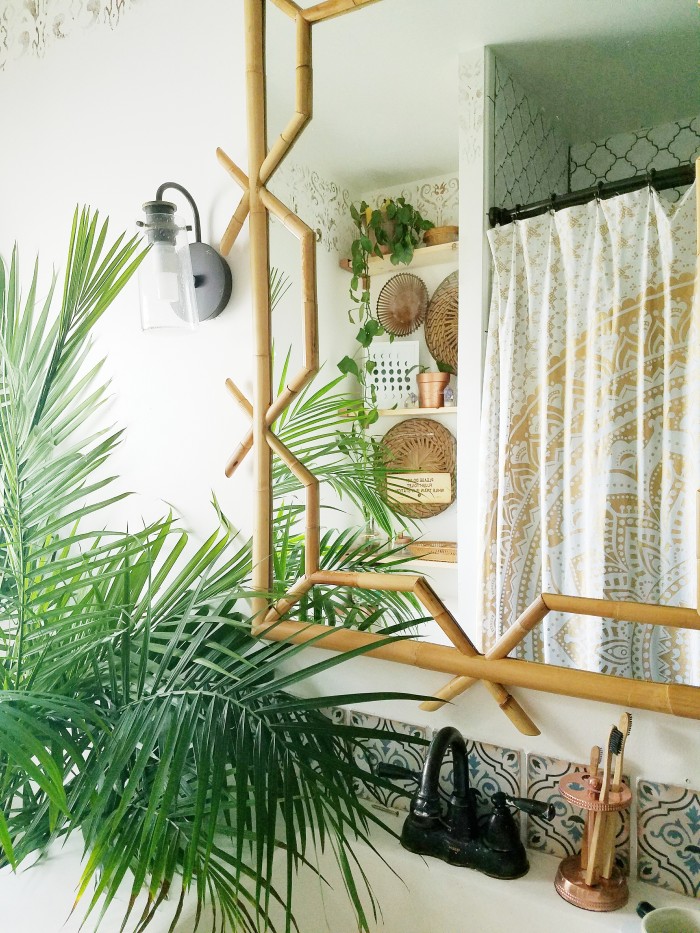 I freaking love the boho you guys. If only I knew that the internet was going to be what it is now when I was in high school. My bedroom was legit bomb dot com. And the first couple of places I lived in before I met my husband were decked out with tapestries and the like. I've since refined my style a bit but it's still true to what I really enjoy in a space. And we should love our homes, love being in our homes and the way they look. Lots of layers, patterns, texture, whimsy and plants make up the best boho spaces.
My Tip For Blending Styles:

Choose one style for your furniture, one style for your accessories and one style for your fabrics. It's a really easy way to work in multiple styles without losing your mind trying to match things up. The more you build the space, the more you'll get the hang of what will and won't work in the space.
I hope you've found this break down of my main styles interesting and helpful in some way. Don't forget: Comment below what styles you find most in your home. Which styles are your favorite?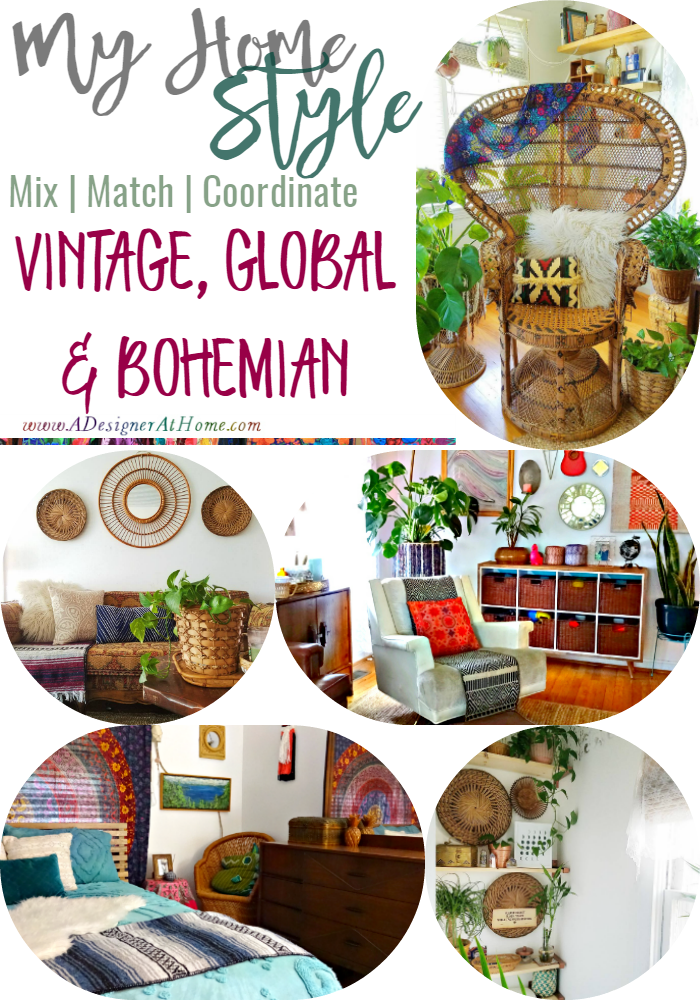 Wednesday Home Styles
Thursday Home Styles