For years now I've come back to using the same types of items to decorate spaces. They're a harmonious combination of items that look good in every space. They're my favorites and I think it would be helpful to give you a list of those favorites in case you're struggling with decorating, or you're just nosey. Which trust me, I'm very nosey. So make sure you share your favorite items to decorate with in the comments below!
Scarfs: I always stop by the scarf display when I go to the thrift store because they're an easy way to add color, pattern and texture to a space- for cheap! I love using larger scarves to embellish a table. I'll use scarves draped over a chair for a mini upholstery change. Scarves also make pretty wall art!
Brass: I'm not yet ready to let this one go. I know it had it's moment a few years ago, but it still lends so much to a space. Slightly rustic, aged pieces are my favorite. Brass lighting feels less polished and glam that the silvery versions. Brass animals are always welcome in any vignette I put together. And I think it's fun to have them peeking around other pieces of decor. And planters. Brass planters! They'll always be in style so pick one up if you get the chance!
Baskets: Always opt to use a woven basket when you have the choice. They look great as wall art, great on shelves and great tucked alongside other pieces of furniture. Line them with plastic and fill them with a plant. Stack lidded baskets to create a storage palooza table. In the kitchen and pantry, skip the plastic bins when possible and use the baskets. Baskets have an inherit warmness about them since they're made of wood and wood is from the earth.
Gemstones/Crystals: My favorite use for crystals and gemstones is to fill in small gaps in my decor. I also enjoy incorporating them in hanging planters and vases that I make and even as drawer pulls.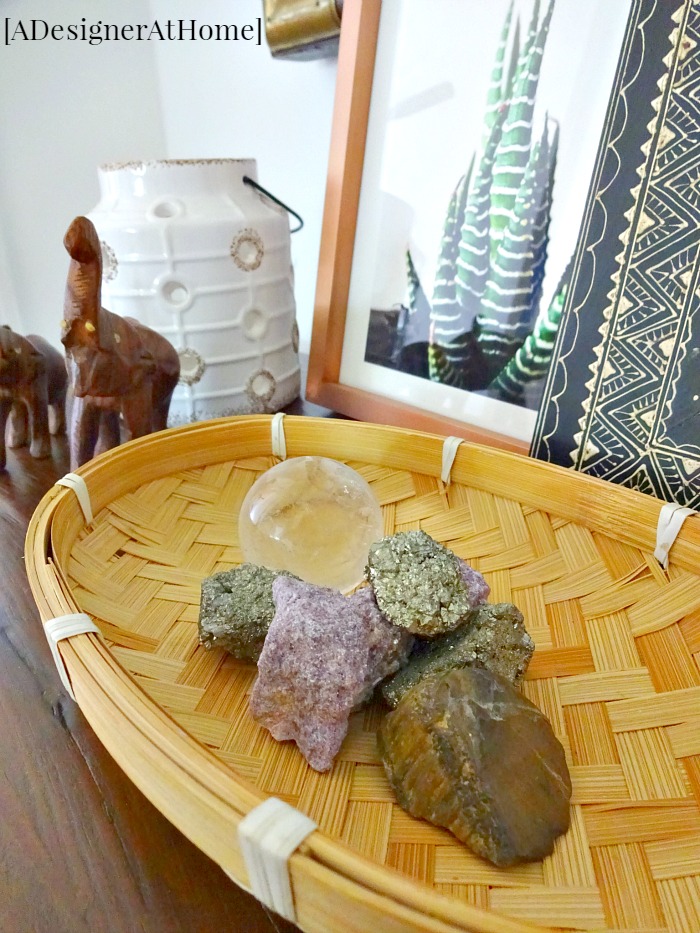 Tapestries: Tapestries are really stinking inexpensive when you compare them to other home textiles. Because of this, I use them as curtains, to change up the look of an old sofa, as a table cloth and as shower curtains. The fabrics can be cut easily to fit a variety of uses.
Pretty Mugs: I'm a big fan of choosing pretty every day items. Dishes are a really easy place to start. And there's something about mugs that I'm especially drawn to. Right now I have more mugs than I do friends, but I love being able to switch up that one small part of each day. Mugs are a useful accessory. Leave them out to bring a little pretty to the kitchen space. And remember, you can always use extras as small planters.
Incense: This one isn't about visual decor as it is about the other senses that are still very much alive and in use when you enter a space. I use nag champa most of the time in my home. And there's a plethora of decorative incense holders so it fulfills the need for visual beauty as well.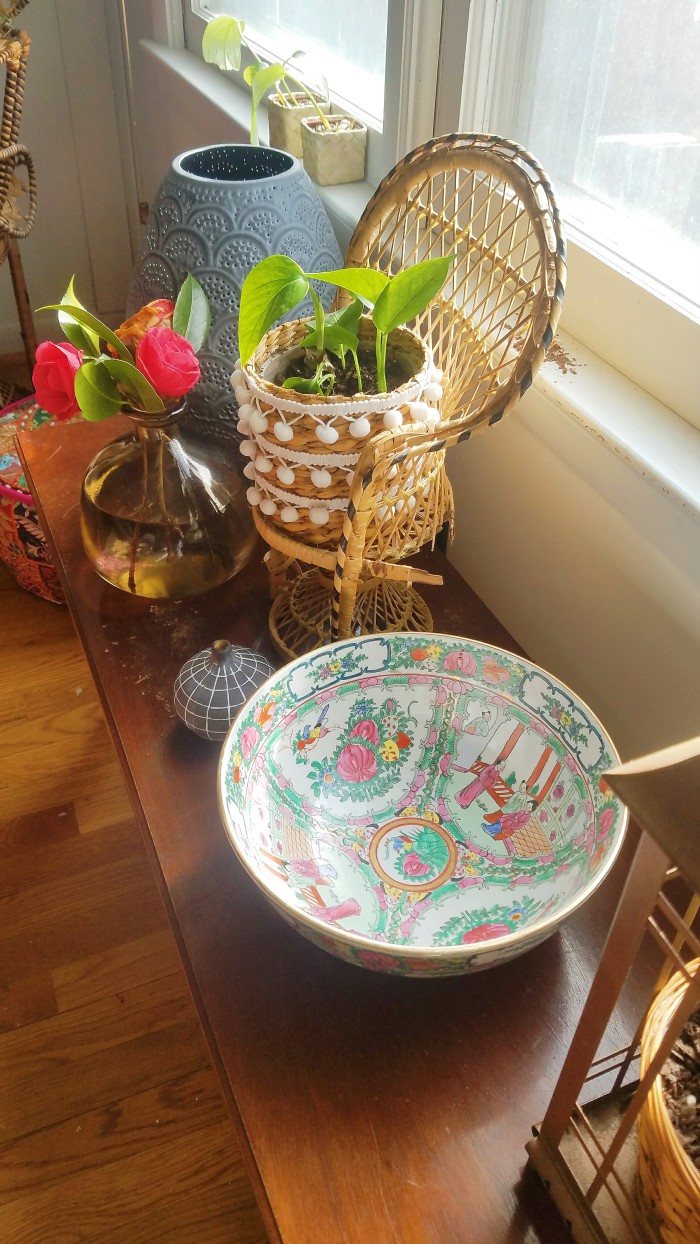 Books: If you're not a book reader, that doesn't mean you can't appreciate their beauty. Many books are built in pieces of art. Displayed on a coffee table, leaned against a wall, to raise items in a vignette and as a makeshift tabletop. As long as you're not tearing the pages out, I won't hate you.
Whimsy: Remember how I mentioned that I like to take brass animals and have them peeking around other decorative pieces? Whimsy is the unexpected items that make you smile. Birds and unicorns are easy choices. But you can choose anything. A playful child's toy on display, a smiling moon mixed in with your wall decor, choose something you enjoy and that will make you and others smile when they see it.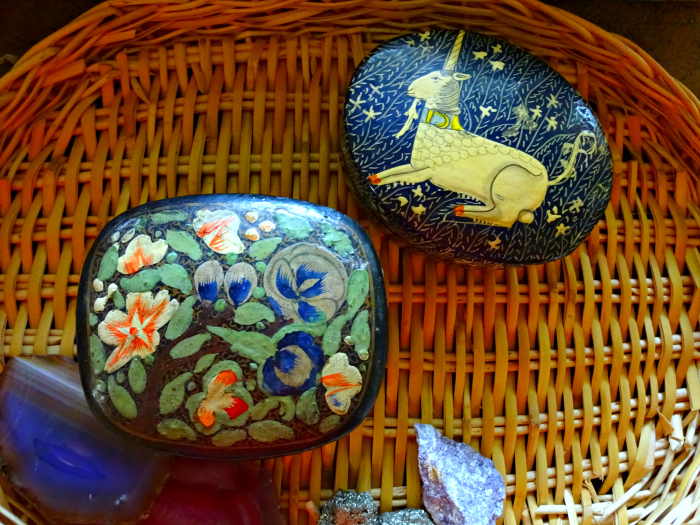 OOAK pieces: Spice up a vignette and make your decor unique. One of a kind pieces include things you make yourself, pieces you find at a thrift store, local artists' work, and inherited pieces. Shopping at big box stores makes keeping up with trends easy and they help build a big picture for a space, but make it your own by mixing in those one of a kind pieces.
If you enjoy these kinds of things as well, make sure you're following me on Instagram: @adesignerathome. I just hosted a giveaway including all of these things and will be hosting a bigger one at 50k followers!