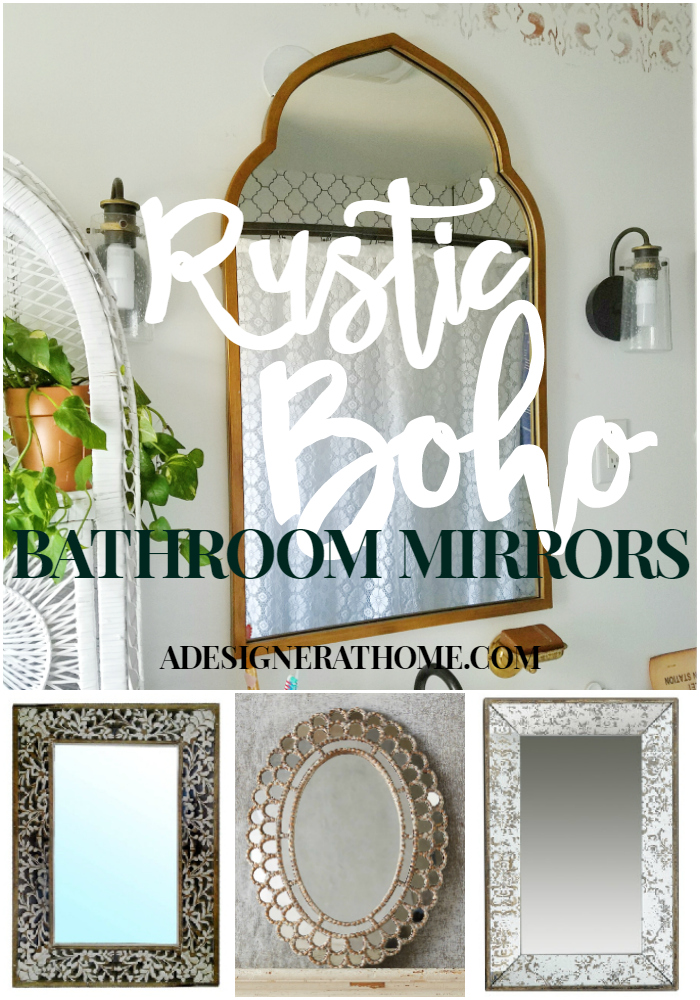 Making over a bathroom can be a lot of fun. If you're working with a budget that allows you to change out cosmetic stuff, either just that or in conjunction with other changes, it opens up a whole world of possibilities in channeling your style into the space.
Going with what you love can be scary when it comes to things like tile because resale value lingers in the back of most renovating homeowners' minds. But a mirror? You can swap out your mirror for something basic that you won't mind leaving behind when the time comes to move.
Because of that, you should choose to buy a mirror in a style you'll love. That compliments the rest of your home and that will really make your space feel custom to you. That's what I did! And I don't regret it. I can take my gorgeous mirror with me wherever I move and it can work in multiple rooms.
That's the key to investing in decor. But that's not the point of today's entry. Today, I want to share with you mirrors I've found that would look right at home in a rustic boho bathroom.

Provided you have a bathroom ventilated the way it should be, you don't (and shouldn't) use a mirror labeled "bathroom." Just avoid that section. Those mirrors are basic and overpriced. You'll find many more styles in the decor section of home improvement stores.

under $100

$100 – $200

over $200