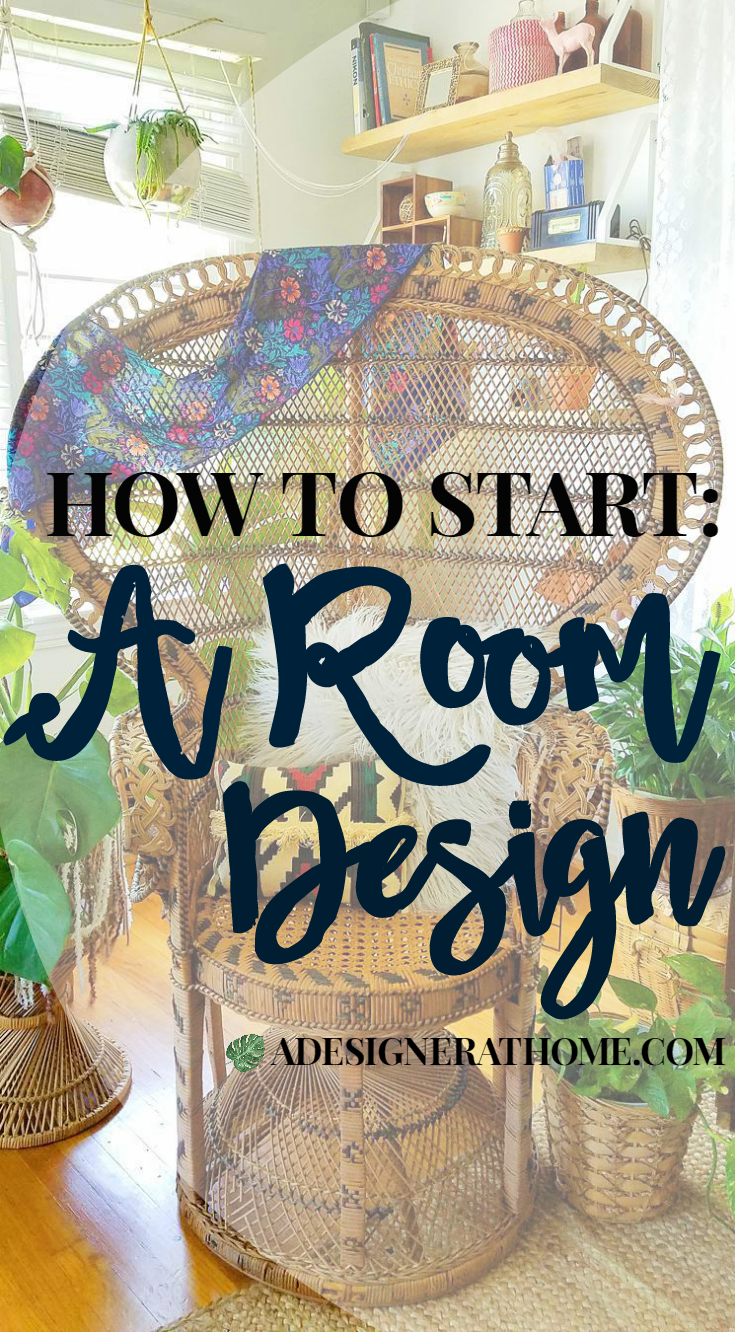 I'm not an interior designer. If you are, I envy you! It's been a lifelong passion and I am so hopeful I'll join your ranks one day. Until that happens though, I still want my house to be aesthetically pleasing to myself, my family and to others. I know there are things I don't yet understand about the design process, but one thing I feel like I've mastered is starting a room design.
I feel confident in saying this process has served me well twice. I still have a few rooms in my house that aren't quite finished so I won't claim yet that it worked in every space (soon though, I'm sure of it!), but in the two spaces I've designed that I love and look on with adoration that I did that, the way I started the process was the same.
Are you starting on designing a room? I love browsing Pinterest for ideas and inspiration. So many gorgeous spaces are out there and there's likely to be many that fit your idea of "perfect" for what you want in your home. Unless you want to mimic every single detail, like seeking down those paint colors, sourcing out the same rugs, knick knacks, art and furniture, how do you translate it? How do you get to that end result?
Of course you can do some basics. Like clearing the room out, decluttering, and searching out spaces that inspire you. But there's something deeper you can do that will really inspire your journey through the design.
If you're a home junkie, you've maybe heard this suggestion before. I've read articles written by interior designers and watched shows featuring stylists and many of them suggest finding an inspiration piece. Something that speaks to the essence of the space you want to end up with. Sometimes it's a rug you can pick colors out of. Sometimes it's a piece of art in a style that inspires the type of furniture and decor you'll buy. Other times it could be a bowl, lamp, or fabric. It's the piece that pulls the whole room together when it's complete and pulls it together when it starts.
For my bathroom, that piece was the rug. I bought a vintage rug in navy and dark red. I knew going into it that I wanted metallics and teal in the space, but this rug set the tone for the space. I used global accents since the rug was Afghanistan in origin. I also bounced the color blue around the space and let the red be a contrasting pop.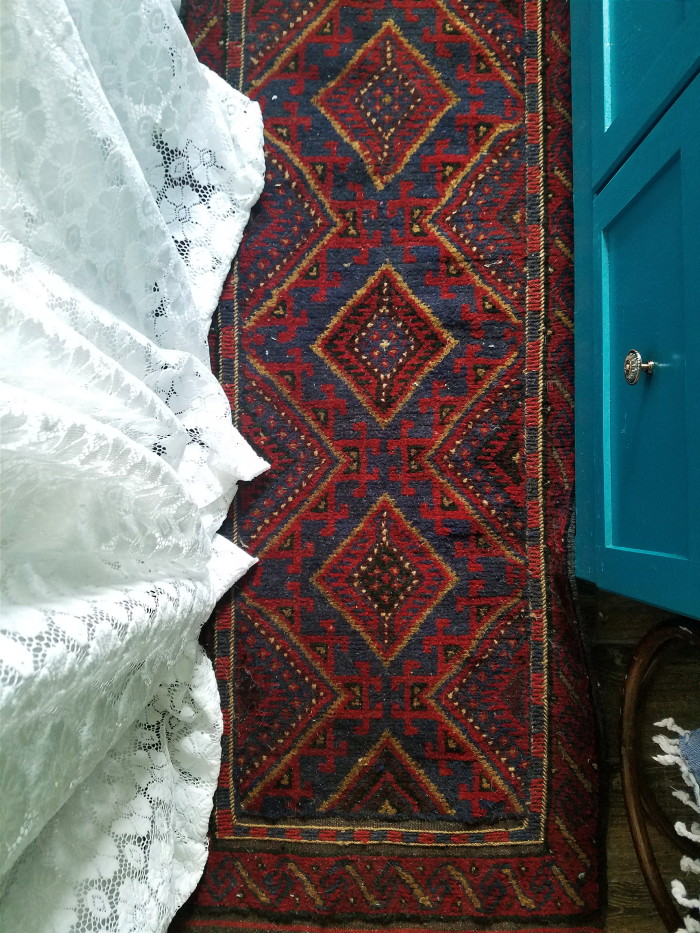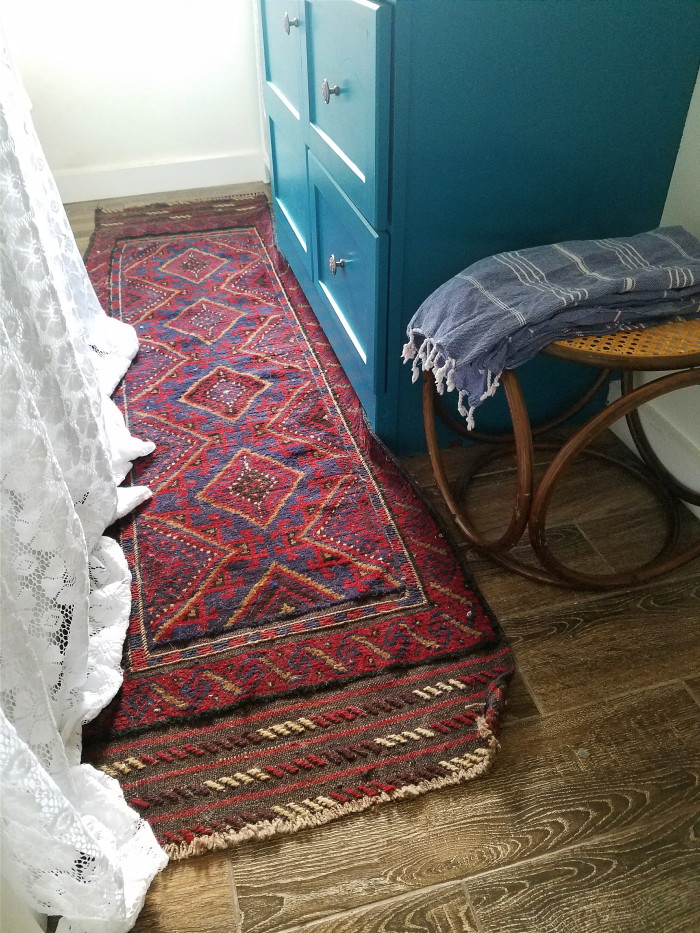 See more of the bathroom here.
Then for my dining room, it was a bowl I'd found at a thrift store. The colors were exactly what I was starting to think I wanted for the space. Again I used global accents because the bowl is made in China. I chose to pull in lots of plants and tropical elements like rattan because of the botanical paintings on the bowl.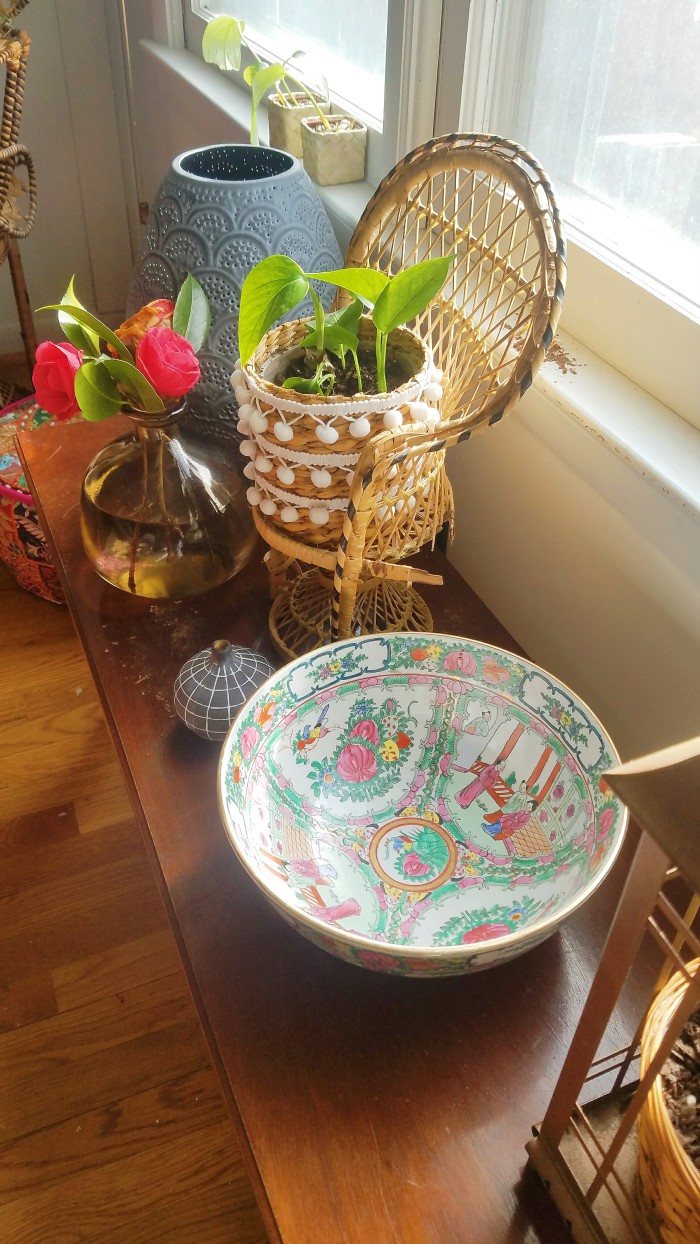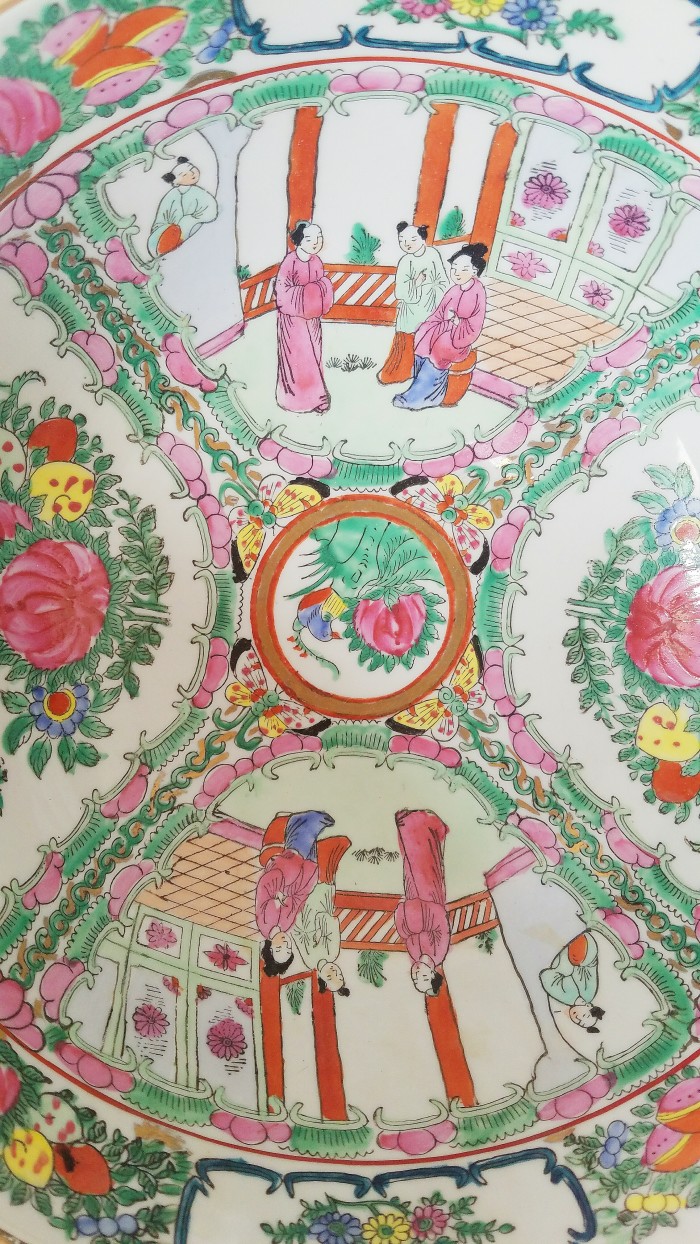 See more of the dining room here.
It's really an easy way to start a space no matter what your style preference is. And while this helps most when starting from scratch with a space, it can also help bring direction to a space you've simply been stuck on. Give it a try!