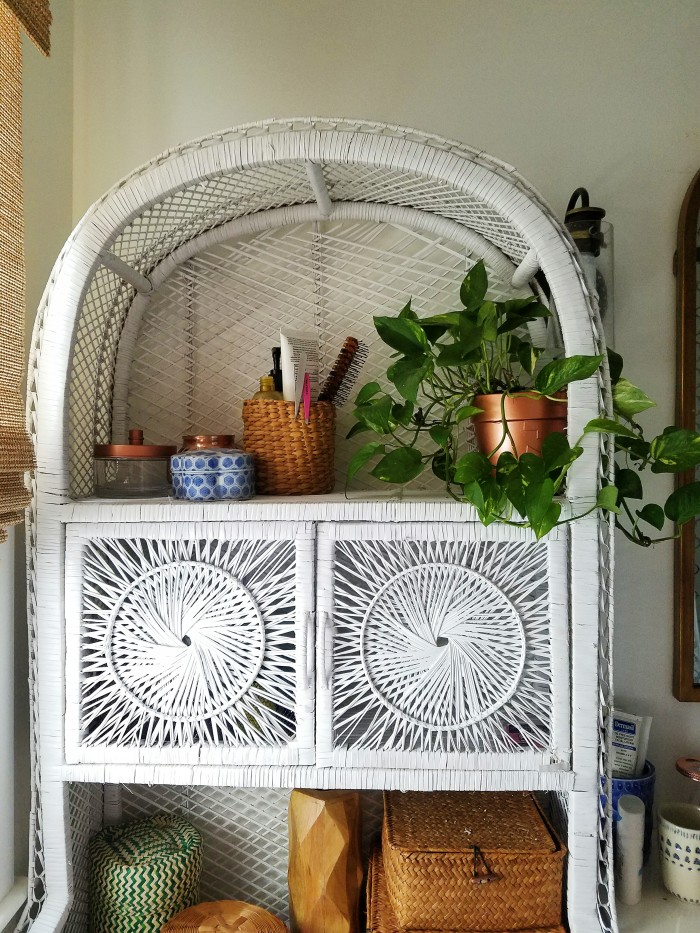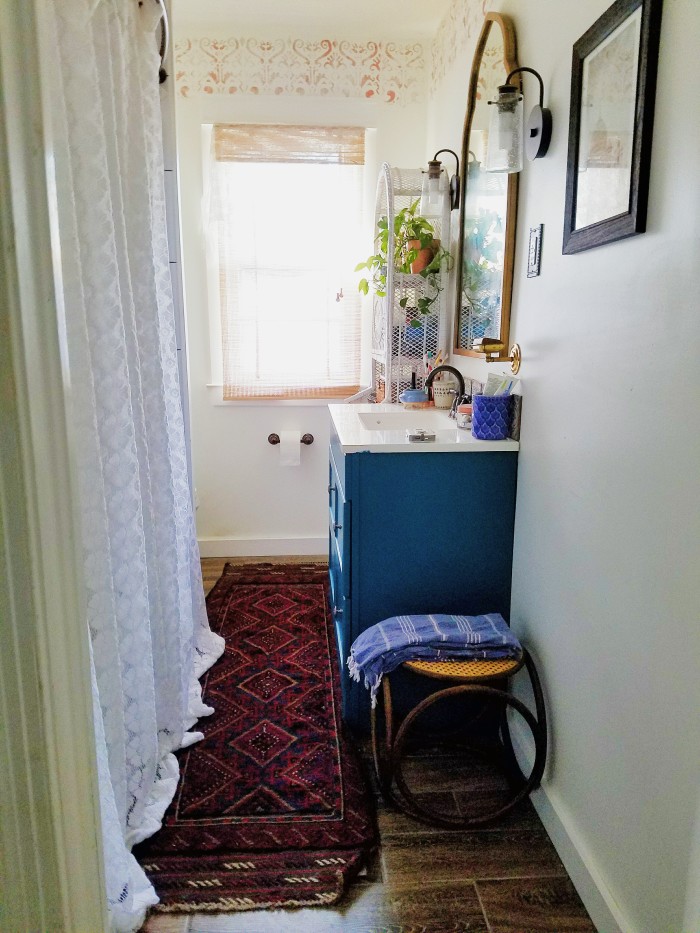 So far you guys have seen bits and pieces of my bathroom. I haven't shared the whole space yet because there's still a few final touches I'm dragging my feet on but the bathroom is functioning and all our things are organized. As I put away my toothbrush and deodorant away each day, I have a small spark of joy because even the small things in the space are beautiful. It may seem shallow or you may totally get it, but being surrounded by beautiful things makes me happy. In case your bathroom could use some beautifying in it's storage, I've got you covered with my favorite ways of storing all the bathroom things.
Bohemian Style Bathroom Accessories
Lidded Woven Basket Hamper
Opt for lidded woven baskets instead of plastic or dinky metal frame with linen bag hampers for tossing your laundry into. If you keep a laundry basket in your bathroom, use something cozy and fitting with the decor. It's a space you see frequently and shouldn't be reserved for "utilitarian" visual clutter.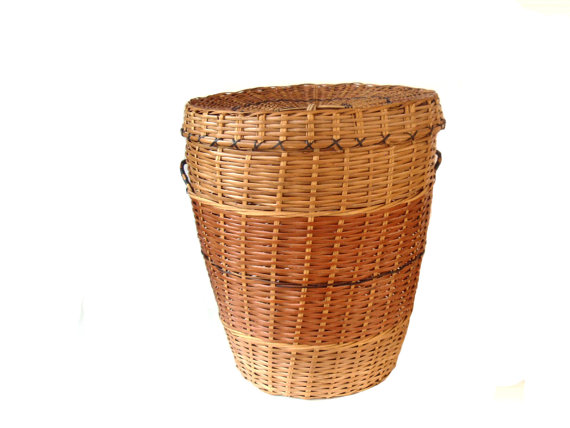 2. Matchbox Storage
Do you utilize the whole light a match for number 2s? Kick boring match boxes to the curb and put the matches out loud and proud in a match holder. They come in a variety of materials and designs. A perfect whimsical touch that'll match your decor.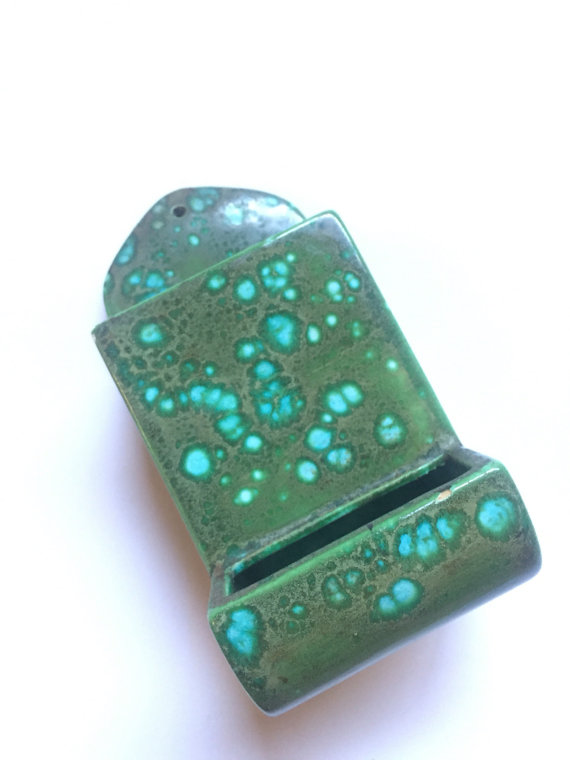 3. Vintage Bathroom Accessories
Speaking on whimsy, I love using "bathroom" specific items in their vintage form as decor. Like vintage perfume bottles. I figure some farmhouse style bathrooms manage to use vintage laundry boards and old buckets for hand towel storage. And it looks cool and enhances the decor. I think the same can be done for a boho bathroom, too.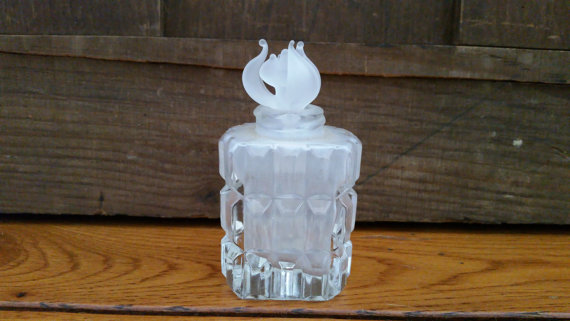 4. Hang Your Towels
Hang your towels in style. Enough said.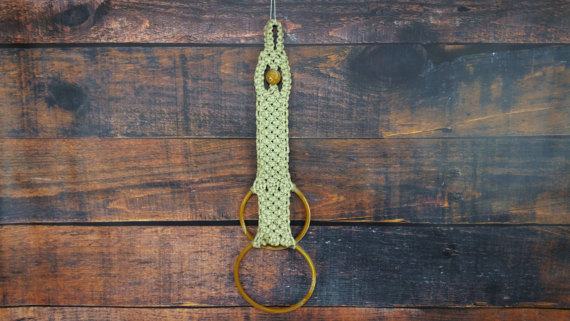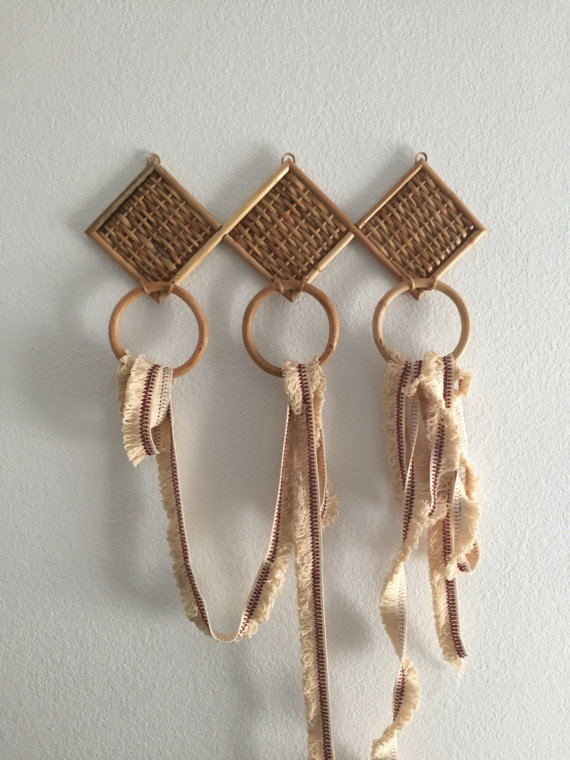 5. Beautiful Vintage Mirrors
I shared an array of rustic boho mirror options the other day, but here are some beautiful vintage ones to consider as well! Tiles, carvings, and ornate details are the key to a fabulous bohemian bathroom.


6. Chic Magazine and Book Storage
Try instituting a "no phone in the bathroom rule" and encourage book or magazine reading instead. I know my house with it's one bathroom could benefit from speeding up the amount of facebook scrolling that happens and maybe yours could, too 😉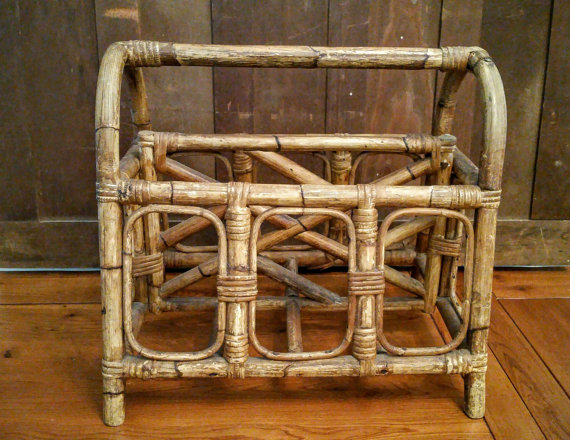 7. Soap Dish
I love to use bar soap. They're so easy to change out and there's a billion ones to choose from. I love that it's super easy to find really great handmade bars of soap, too. So a unique soap dish is necessary for my bathroom design.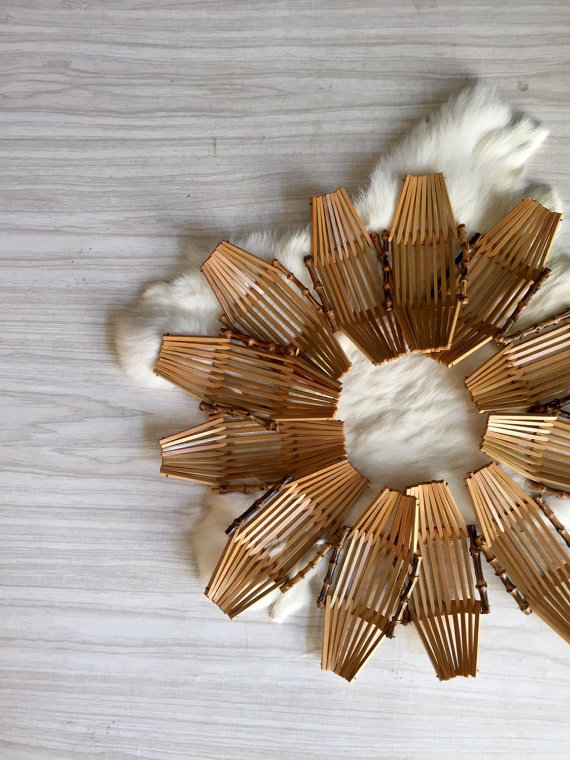 8. Hanging Planters
And while we're at it. Plants are necessary to any space I design. But since bathrooms are generally notorious for little surface and floor space, use brass wall mounted planters for some plant babies.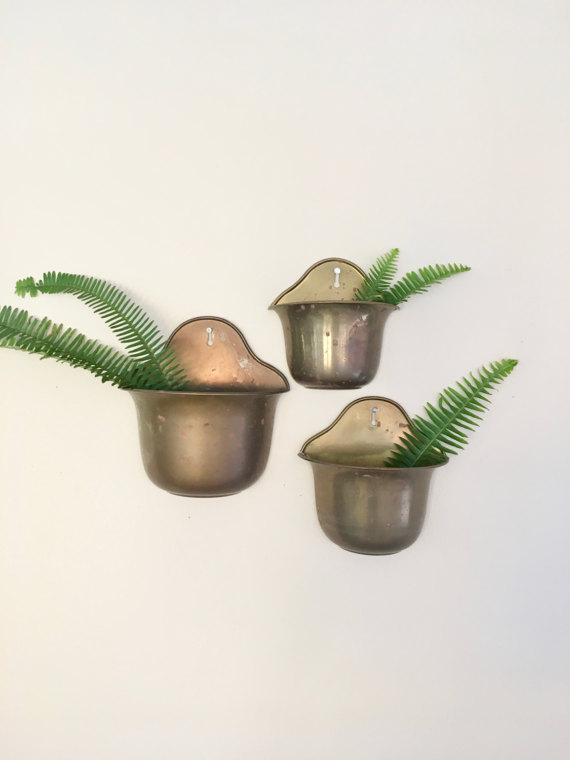 9. Stylish Tissue Boxes
Can't forget to make our tissue boxes blend in with the space as well. We're all advertised enough to already, wouldn't you say? I don't need my bathroom to be a *insert name of tissue brand here* ad.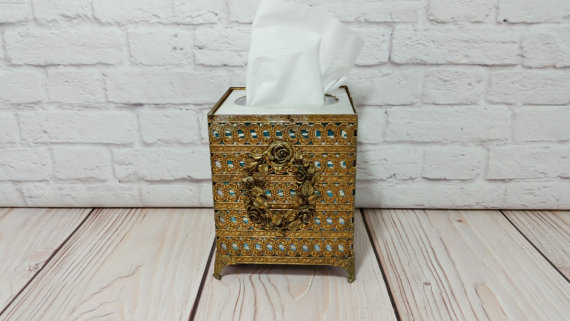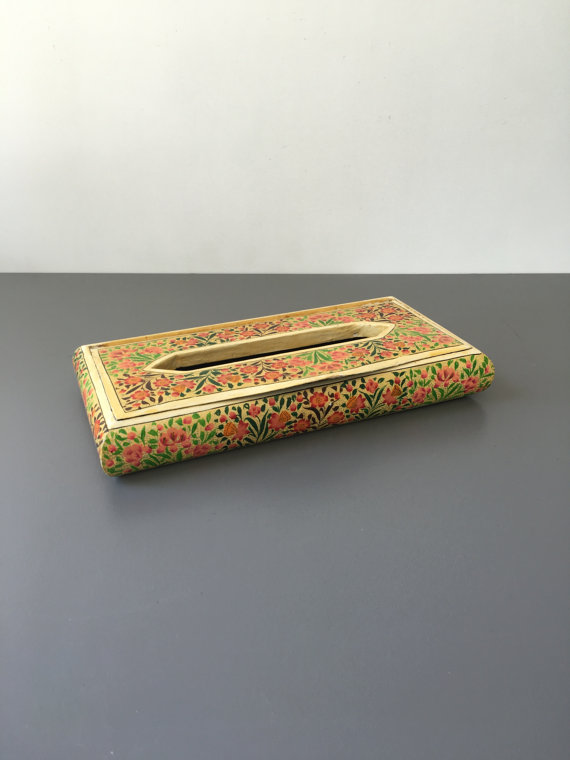 10. Deck Out The Space Above The Toilet
If you're lucky like myself, a linen closet, large vanity and free standing storage cabinet is enough storage for your bathroom. Go decorative above the toilet with pretty shelves and cabinets instead of the bulky cabinet.
11. Display Life's Daily Necessities
Display life's necessities on vintage trays.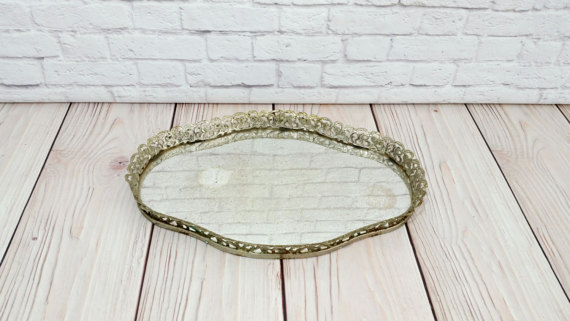 12. Trinket Boxes
And we always need a place to put little things like jewelry, incense, lip balm and the like. I personally love using small brass "cricket cages" to burn incense cones in!
13. Bath Rugs
Oh, and whatever you do, avoid cheap bath rugs at all costs. Really, there are so many other options and they're beautiful, have history, are interesting and have lasted for longer than a bath rug from the department store will last.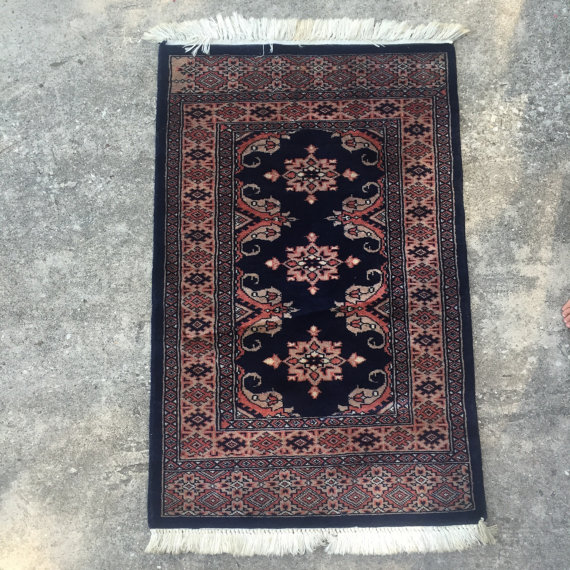 Let me know what your favorite bathroom accessory is in the comments below!