I love decorating for cheap. And one of my best friend's in accomplishing that is by using tapestries. They add a dash of color, pattern and hippie vibes. They're pretty great. And they're nearly always under $15.
Nowadays you can find them in more than the tree of life and mandala prints that have been around for ages. Did you know they even have metallic print tapestries? I was skeptical and the curiosity got the best of me so I ordered and shazam, they sparkle.
You can totally use tapestries to decorate your space even if you have a more "refined" design style. I've brought together a couple examples in my own home and a few of my friend's below.
Here Are Some Easy To Implement Ways To Decorate With Tapestries:
Tapestries As Curtains: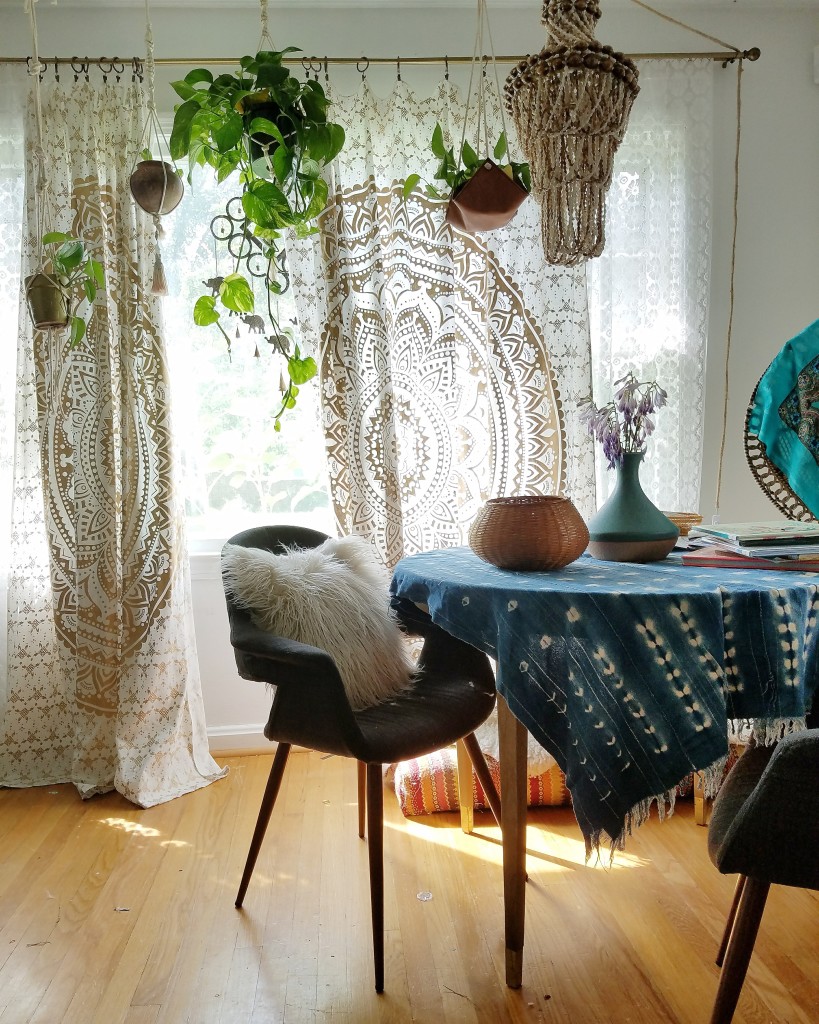 Tapestries As Wall Art:
Tapestries As Tablecloths:
Tapestries As Bed Covers:
Tapestries As Headboards:
Tapestries As Seating Covers: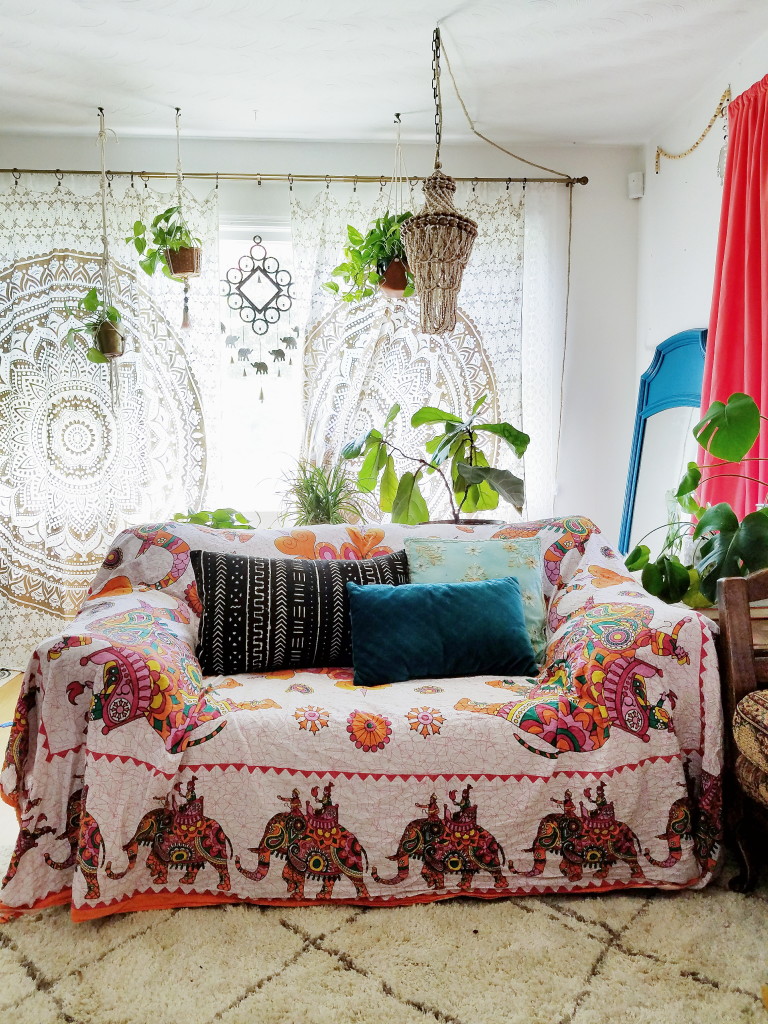 And then, because the fabric is so dang inexpensive, you can use it to make pillows and fitted cushions and anything else you'd make with fabric. I really just like leaving them in tact and draping them over everything. But that's just one more way I'm lazy about things 😉
Be well and happy decorating my friends!