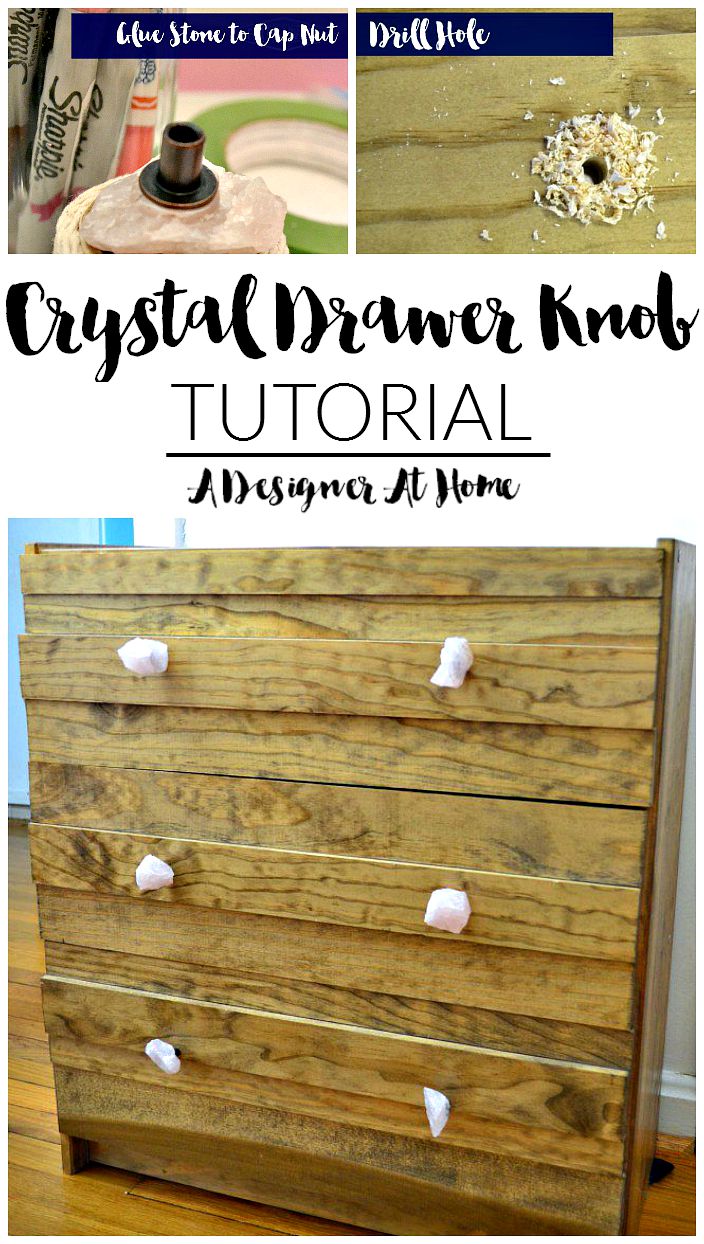 Hey Guys!
These crystal drawer pulls are one of my all time favorite projects. I turned a basic IKEA Rast dresser into a West Elm Stria nightstand knock off but I wanted to add knobs to make the drawers easier to pull in and out (the Stria dresser has hidden pulls carved under each drawer, but I really wanted to make and use these so I skipped the carving out a handle part).
The knobs are a great way to add a bit of femininity to an otherwise "masculine" and "woody" dresser. I conjured up these rose quartz drawer pulls because they're pretty and I love crystals. Rose quartz is touted for having love related benefits. So what better room to use them in than the bedroom, amiright? Let's jump into how you can create your own: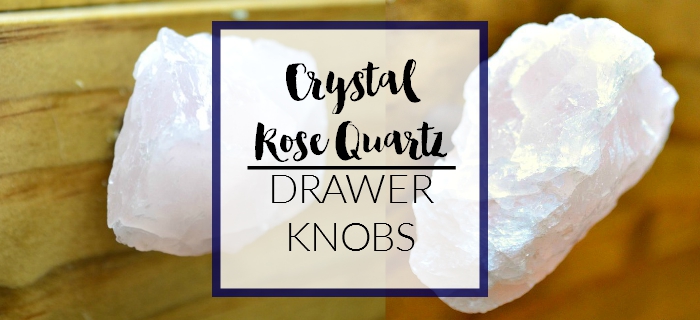 Supplies:
*Crystal Allies Materials: 1lb Bulk Rough Pink Rose Quartz Crystals
*E6000®
*Flat Cap Nuts
*1/4-20 x 1.18 Joint Connector Bolt
(make sure your connector bolts are long enough to go through the drawer and into the cap nut)
*Power Drill with *1/4 inch drill bit
How I Made It: Rose Quartz Drawer Pulls
Ensure the crystals are free of loose debris. Because we're working with unfinished quartz, there can be a bit of dust and dirt. Once they are clean, dab a dollop of glue onto the cap nut and place the crystal onto the cap nut. Find a place to rest the quartz while the glue dries.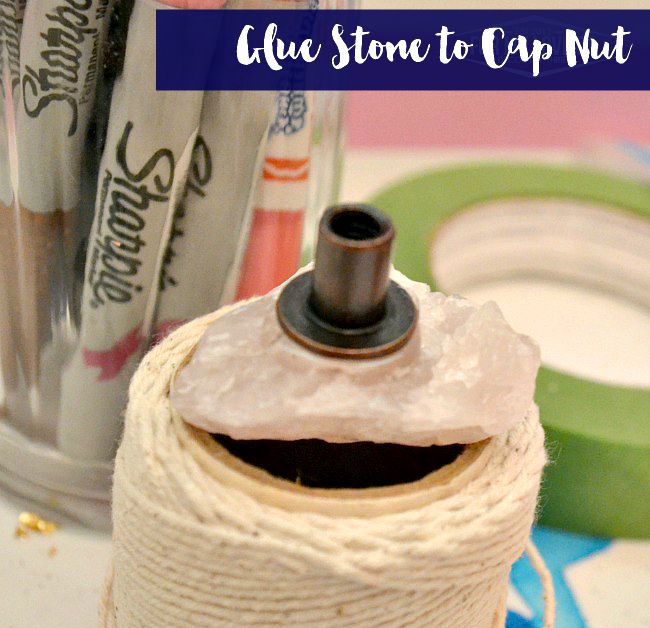 I worked out odd spaces all over my work space to place them. You don't want the glue to drip down into the cap nut otherwise it won't screw onto the connector bolt, so make sure they are cap side up.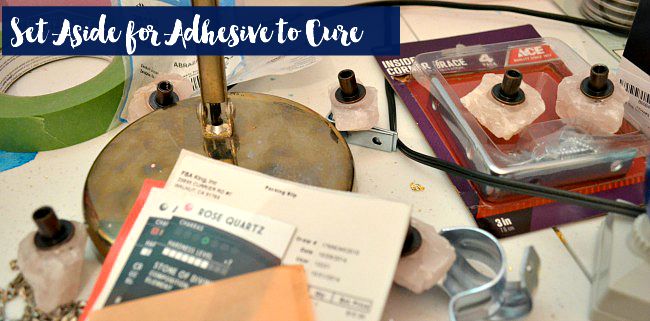 Once the glue dries, it's all about assembling. I had to drill holes into the face of my drawers, but if you're simply replacing knobs, you're set to put them in!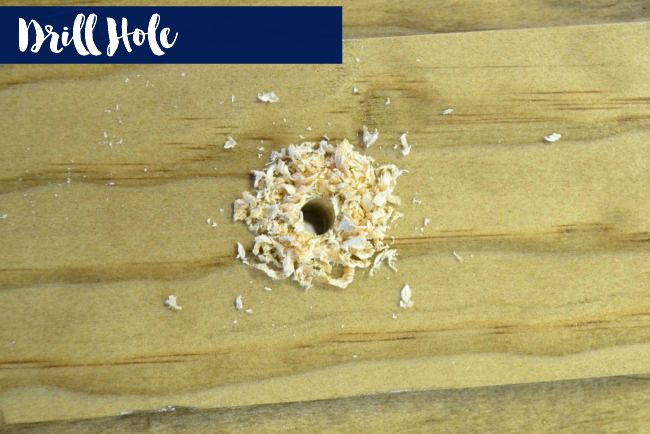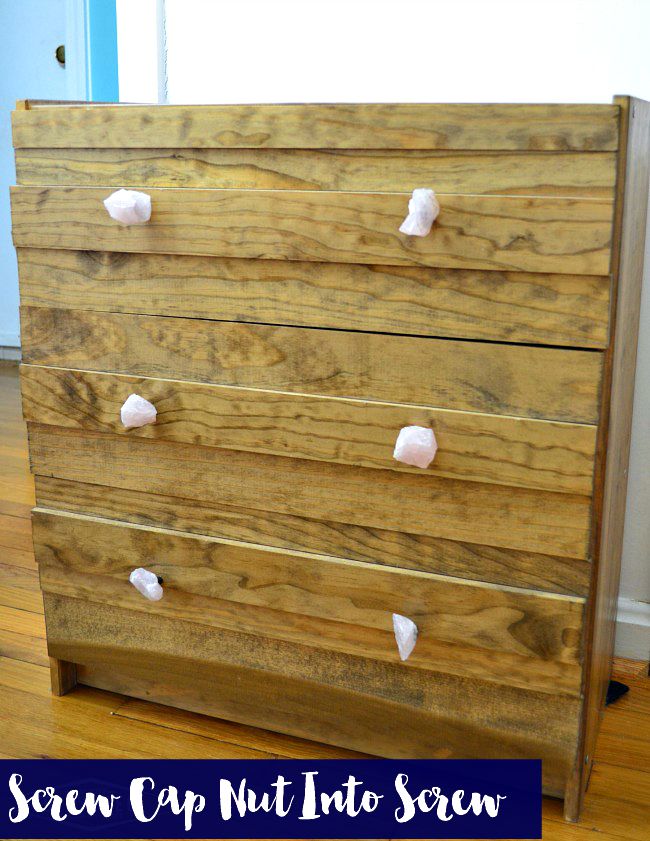 And the result is an earthy, boho, feminine touch. It especially pairs well with wood grain but would look lovely on a painted piece, too! I hope you've found this little tutorial helpful and informative

See you next time!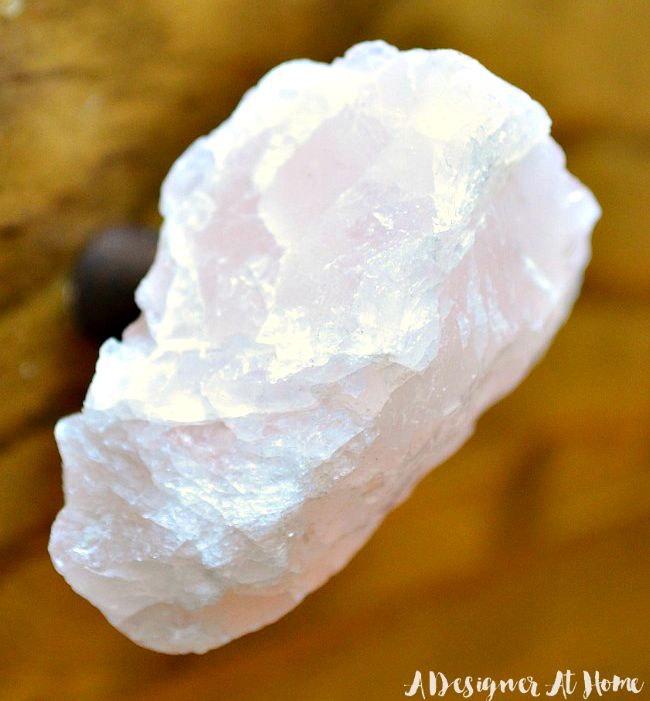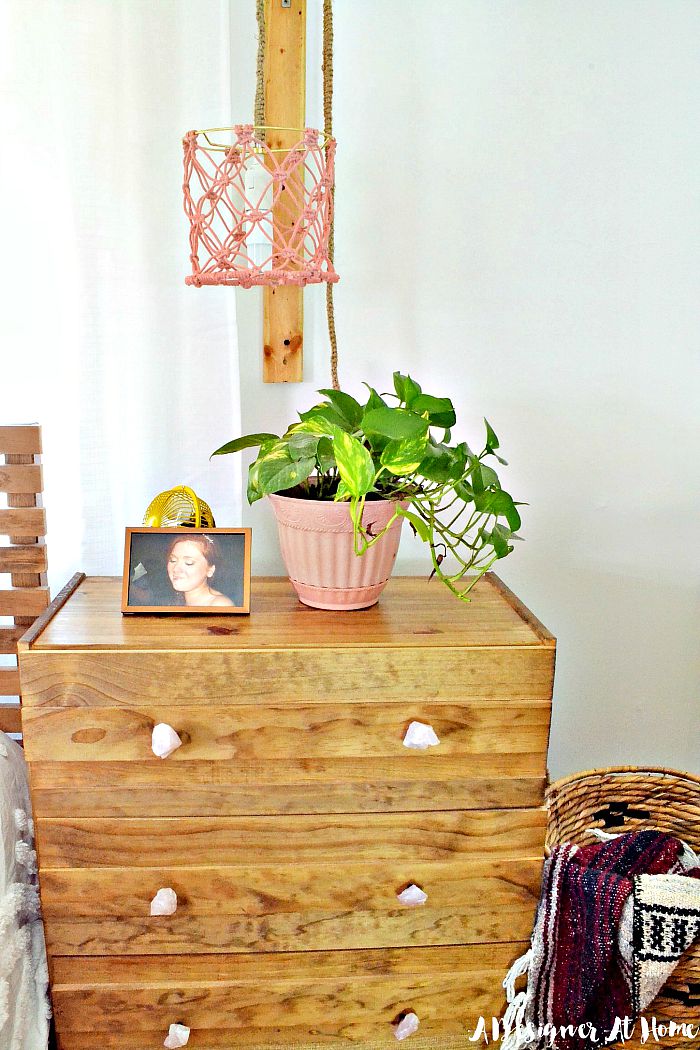 Hey! Before you go, if you liked this post, please leave a comment and give it a share! It helps me out a lot!