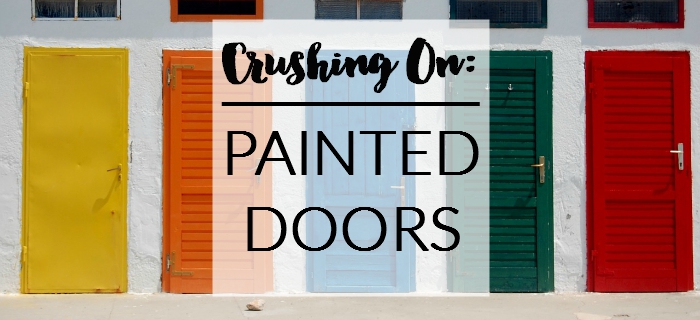 Hey Guys!
If you saw Monday's post, "Boho Eclectic Bedroom Reveal," you will have seen my colorful coral closet door. It's a happy pop of color in the space and it got me thinking about painted doors in general. I love that they do their own thing and bring about a feeling to the space they're in that wouldn't happen otherwise. There are loads of great examples of ways to showcase the beauty a door can be. So, as usual, I had to share the inspiration with you.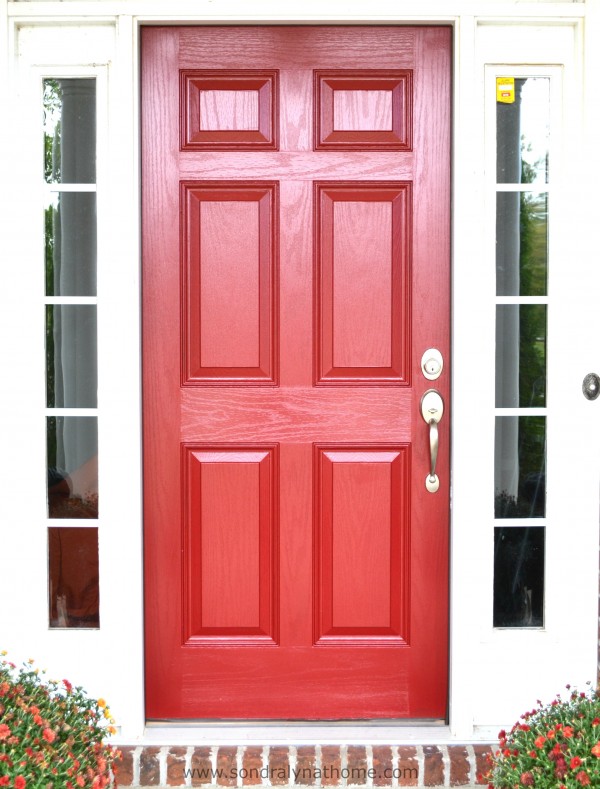 Sondra felt like her home's exterior was missing it's "lipstick" and a bright red door turned out to be that perfect touch. I love that she thought of the door as the "lips" to her homes exterior. So the windows would be the eyes, right? via Sondra Lyn At Home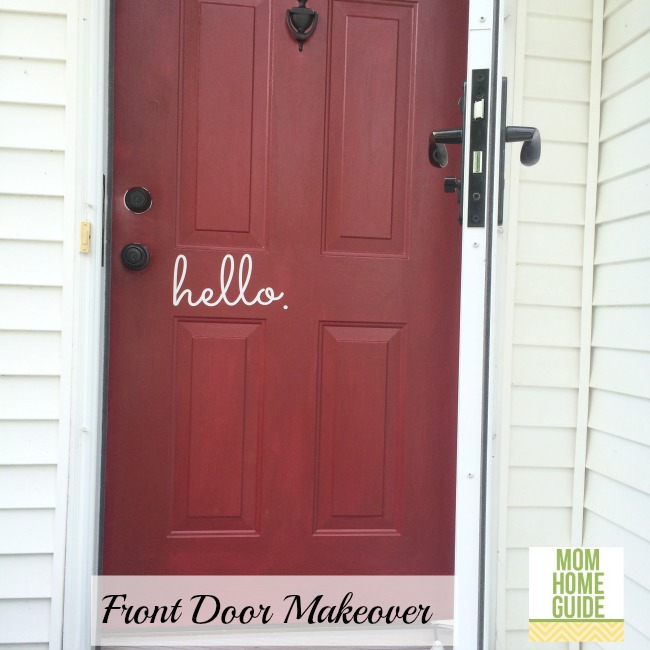 A sophisticated red and a cute vinyl greeting update this front door. Isn't the "hello" greeting adorable? via Mom Home Guide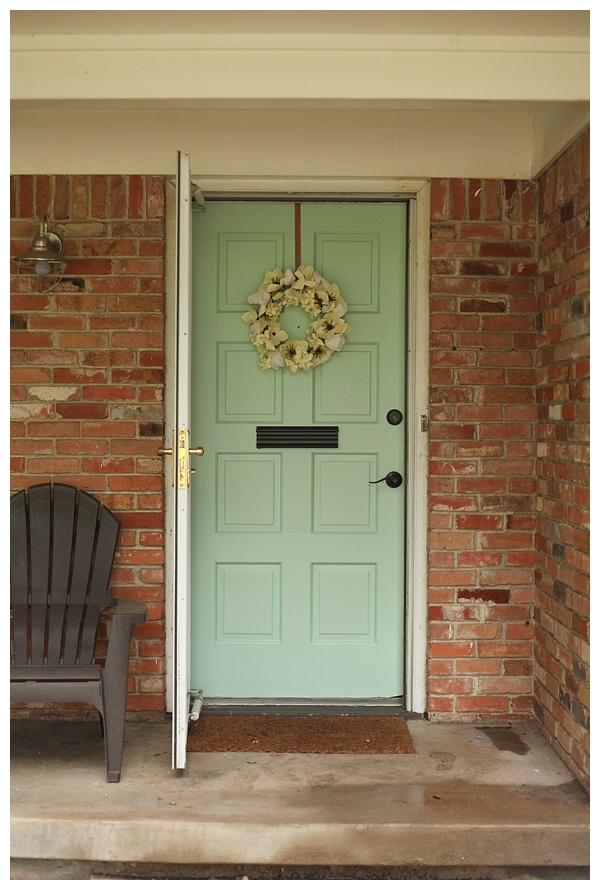 A chic mint green front door ties in with the brick exterior of this home. It can be a struggle to use color with brick but this is the perfect example of how to make it work. via Runt Oradiance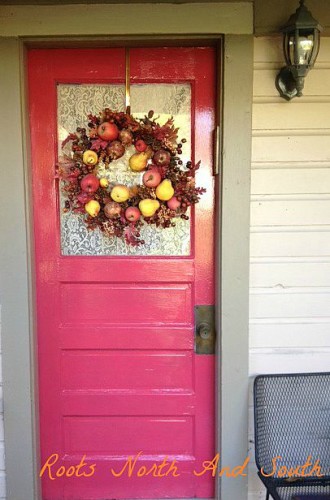 I love old doors and this one got a modern facelift with a cranberry leaning red. Very pretty pairing with the lace curtains in the window. via Roots North and South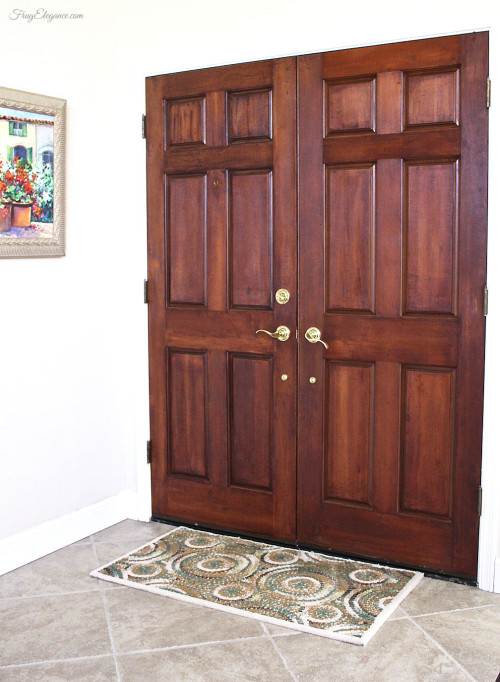 If your doors are wood, a rich new stain can bring new life to the door. This double door is beautiful and the wood grain really beams through the fresh finish. via Frug Elegance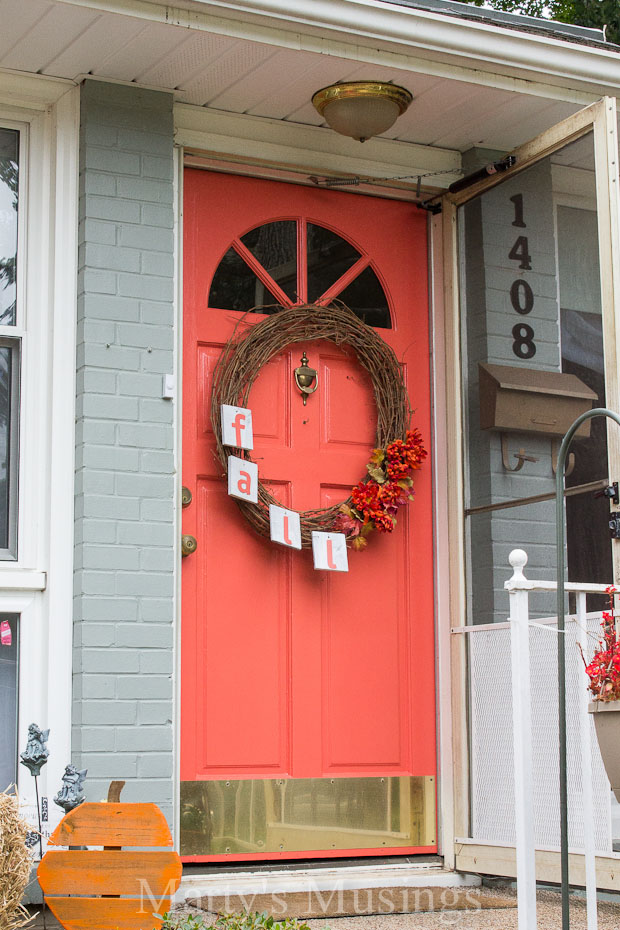 A bright and striking red/coral color (the red is a popular choice, eh? in Feng Shui red doors are auspicious!) really brightens up this exterior.
via Marty's Musings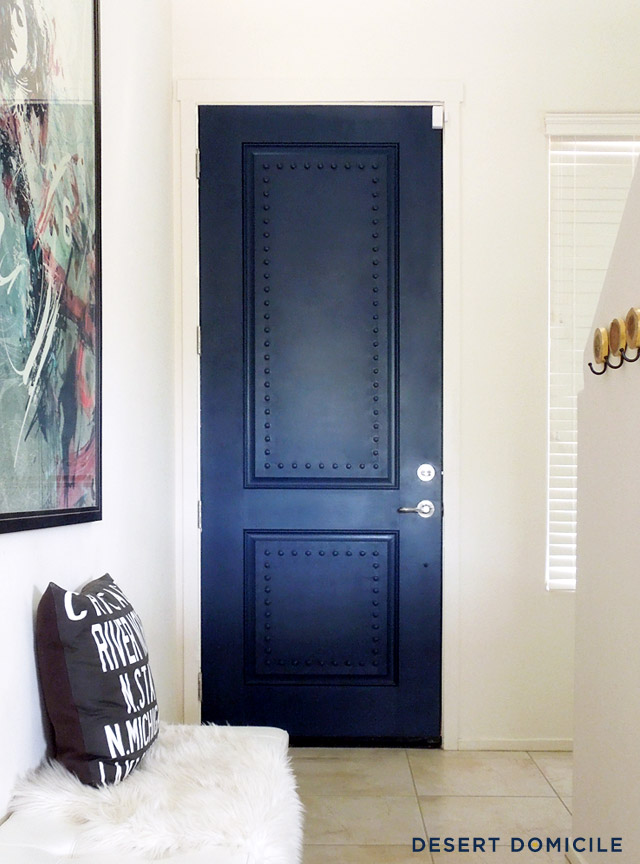 Swanky navy and nail head trim? It's such a unique and sophisticated look. For real though, I LOVE. via Desert Domicile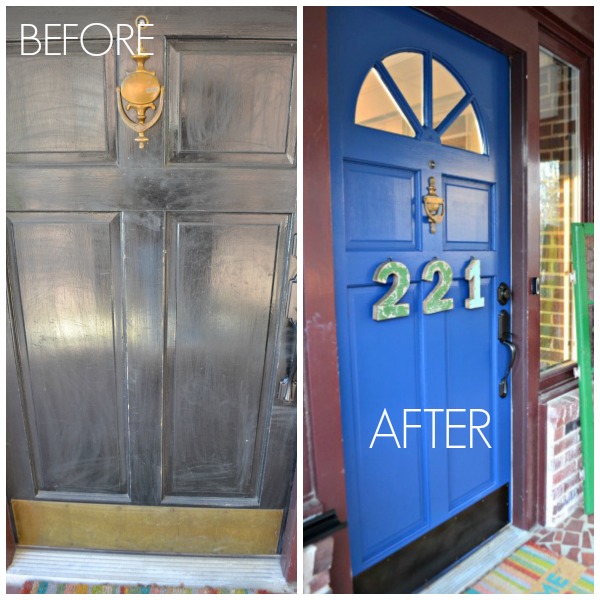 I think I gravitate more towards the bright and colorful doors, like this pretty blue. via Dogs Don't Eat Pizza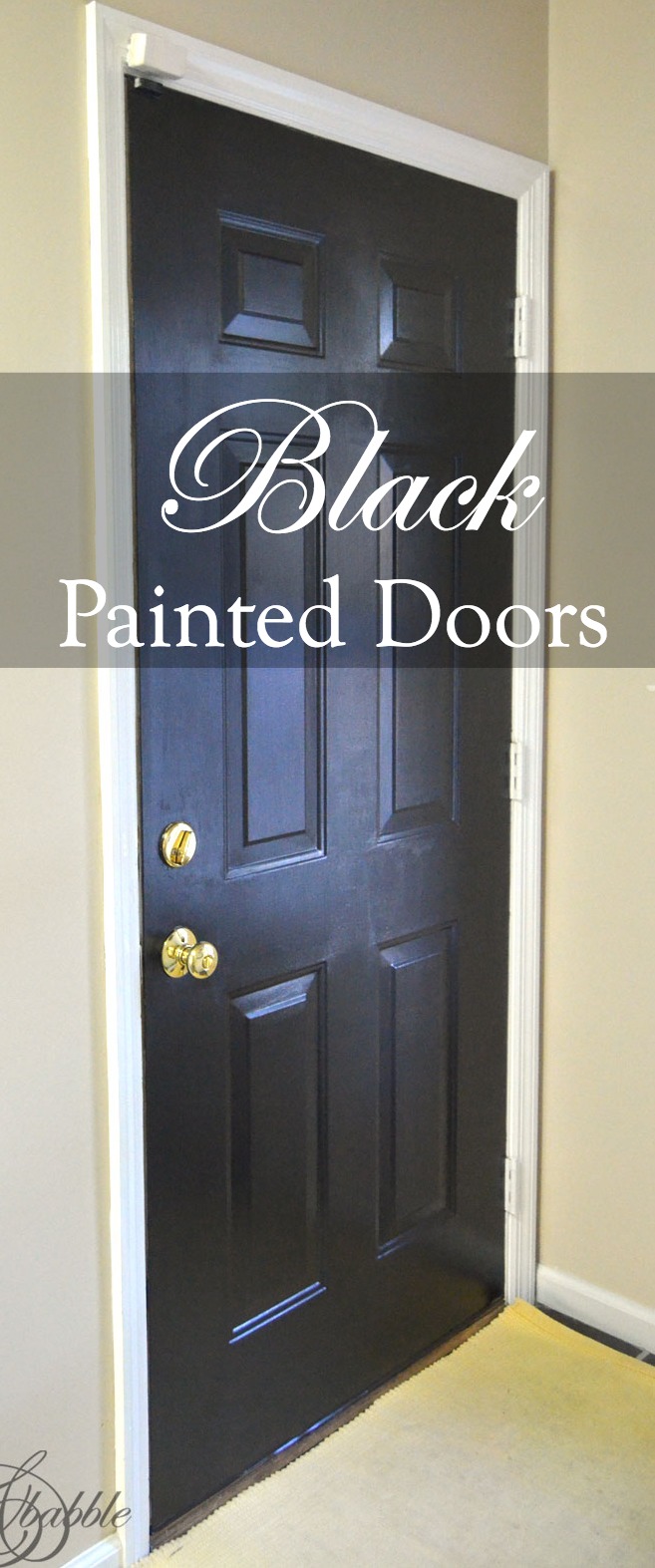 I really enjoy the darker paint colors and the "moodiness" they bring to a space. via Create and Babble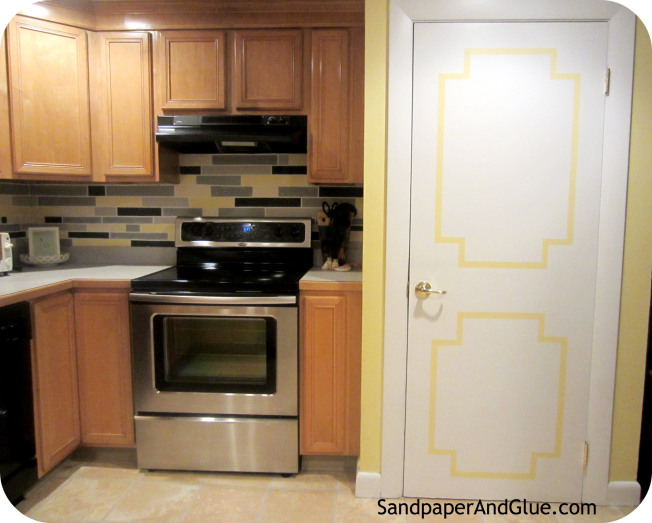 And if painting the entire door isn't your cup of tea, adding a painted trim look really improves things. via Sandpaper and Glue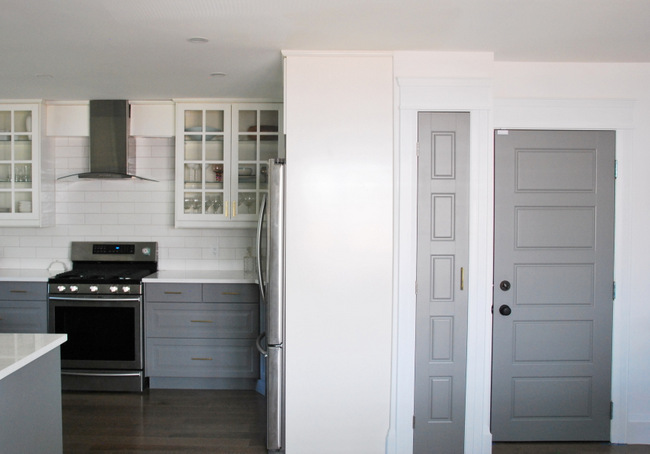 But, I really love the look of the grey for interior doors. I don't think I could quite hack it with black doors (though they are gorgeous). via The Sweetest Digs
I'm so inspired after checking out all these beautifully painted/embellished/ and stained doors. Mine pale in comparison. But that's kind of the reason I went on the hunt for painted doors in the first place, to find ideas for painting my own!
Come back next Friday, there's going to be a Part dos for Crushing On: Painted doors!