A big part of making decorating decisions for me is to take inspiration from some of my favorite places in the world. You know I love middle eastern, Asian and South American style decor. So when the theme for this month's The Global Styler series was announced as, "My World's Favorite Place," I was stoked.
My favorite place in the whole world is a place I've never been to. And I have no idea why I've had this long standing obsession with it but I don't question it. I have a spiritual connection to Turkey.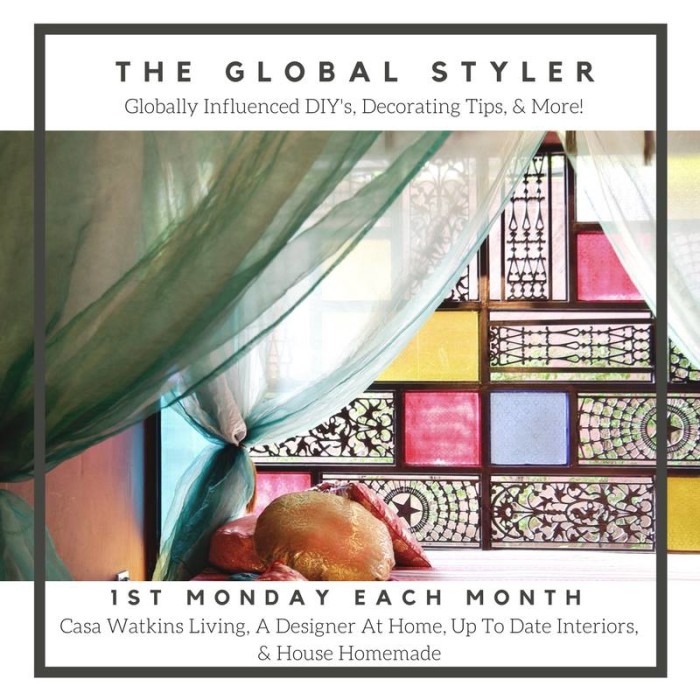 Before I dive into the inspiration and how to for my creation for the series, I want to give a quick run down of what this series is. Just in case you're unfamiliar, The Global Styler is a monthly series where myself, Kathy from Up To Date Interiors, Jessica from The Handmade Home and, the one who brought this series to fruition, Stephanie from Casa Watkins Living take on a theme and share our ideas and tutorials. Catch new posts on the first Monday of every month!

I've always enjoyed jewelry. Wearing it, looking at it and making it. It's something I haven't done a lot of since becoming a mom but as I search for myself more and more, I find myself going back to these old loves. Turkish jewelry is as beautiful as youd imagine any jewelry drom that part of the world. I wanted to take that as my inspiration to make the trending wood bead garland my own.

Wood Beads
Ornate silver and blue beads
Embroidery thread
Embroidery needle
Silver Earrings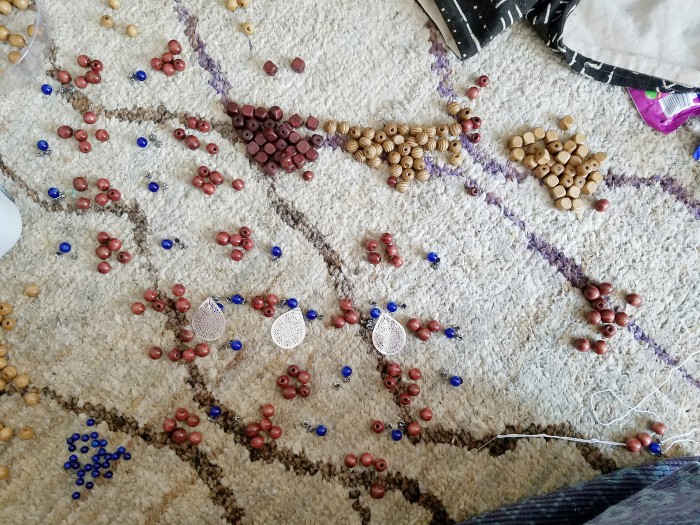 Arrange Beads In Order. My pattern is Medium Round Wood Bead, Medium Round Wood Bead, Medium Oval Wood Bead, Medium Round Wood Bead, Medium Round Wood Bead, Silver Spacer, Blue Glass Bead, Silver Spacer, and Repeat. I gave either "tail" of the garland a Small Blue Bead and Round Wood Bead detail. And in the center of the garland I added 3 Silver Pendants with Silver spacer, Blue Glass Bead and Silver Spacer on either side.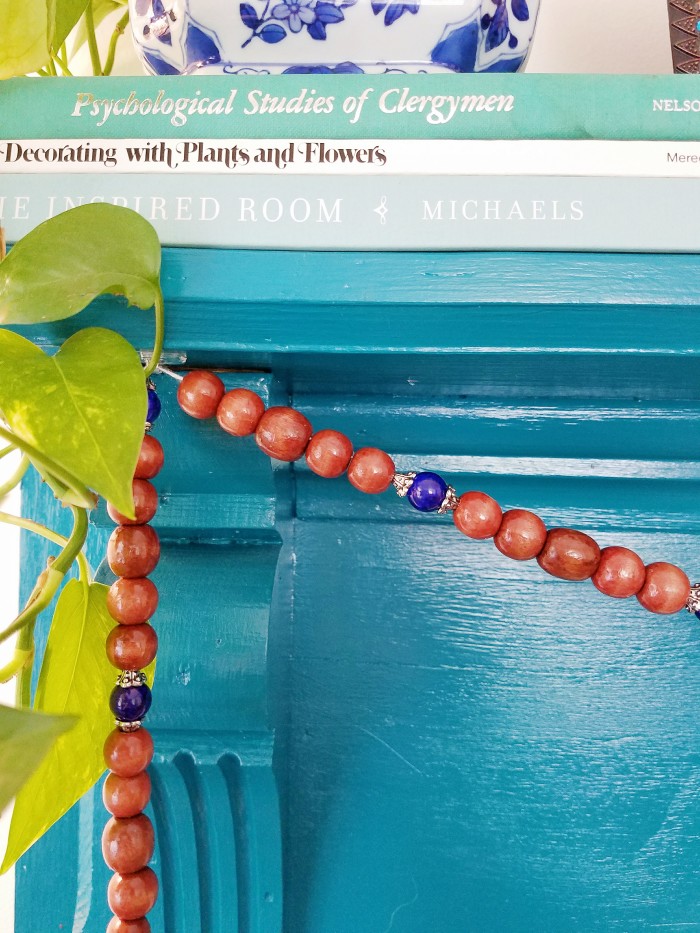 It takes some time to sit down and sort them all out, but it's worth it to pre plan otherwise you may run out of beads to make the pattern even on either side. Simpler patterns won't need as much time to plan out other than making sure you have an even number of beads to alternate the pattern long enough for the space you plan to display it.
Thread the needle onto the embroidery thread and start putting beads onto it. Leave a bit of slack if you'll be hanging the garland on hooks like I did.
Knot the thread over the last bead to secure everything in place.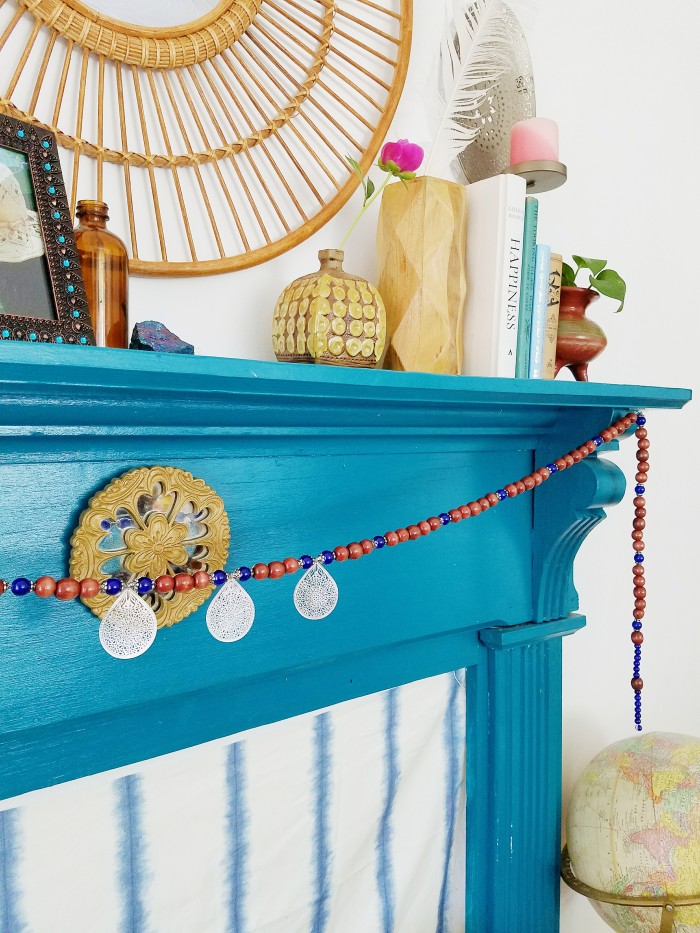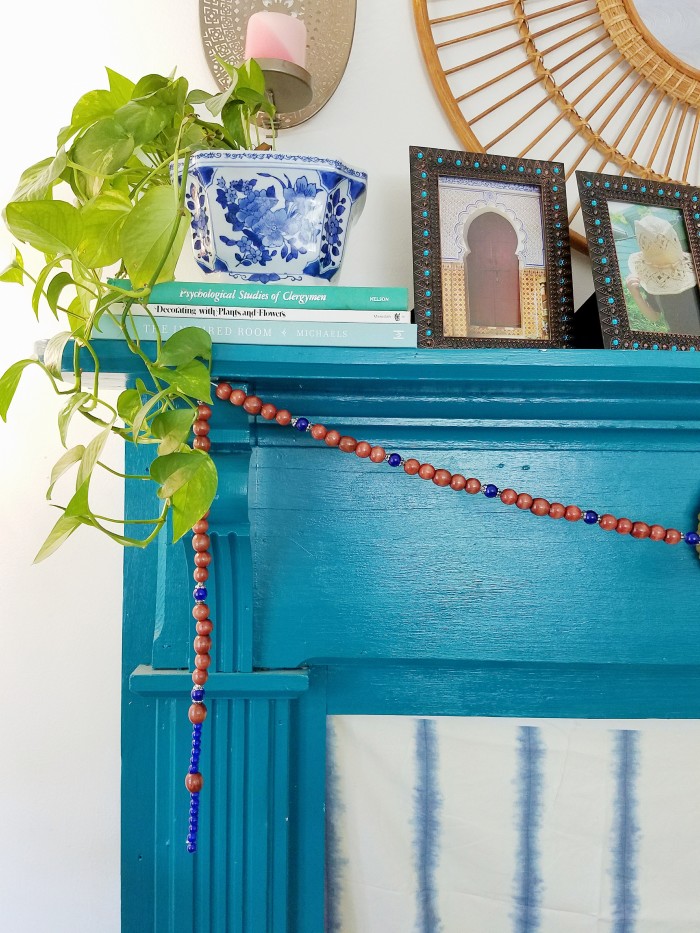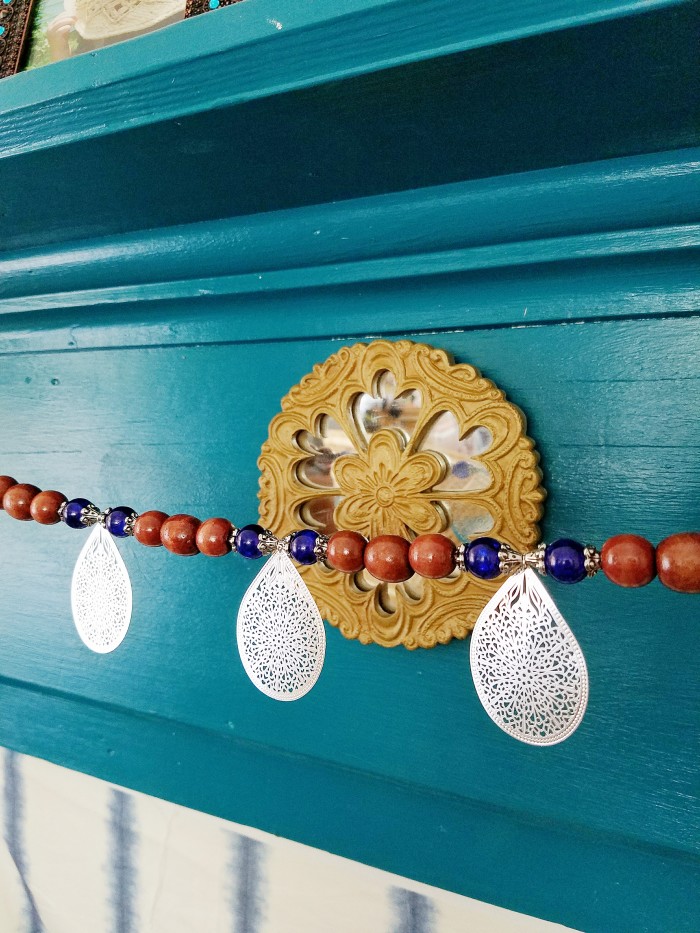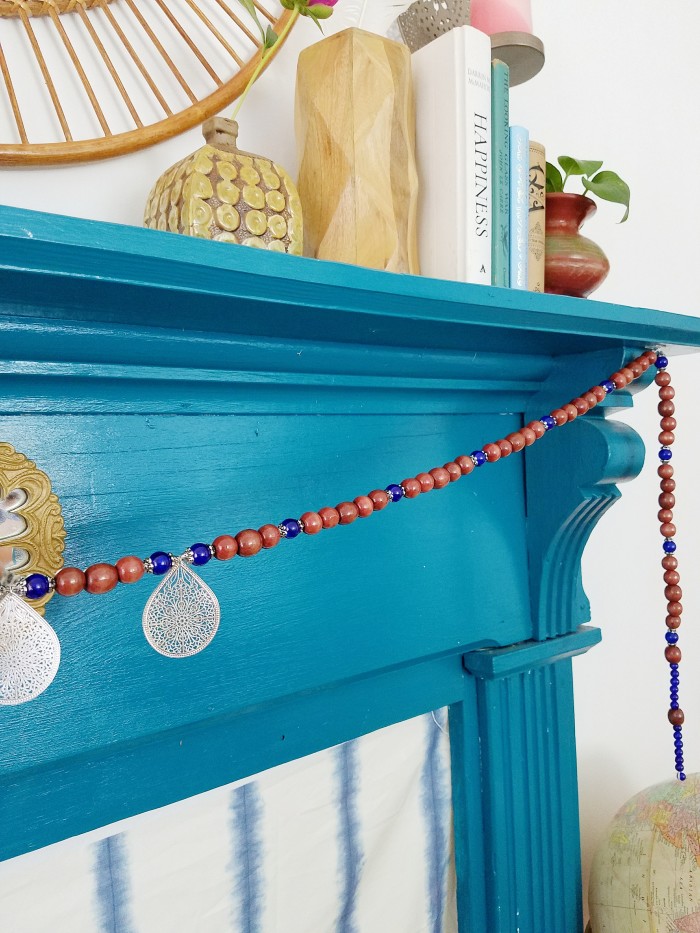 Stephanie's Project
Kathy's Project
Jessica's Project