Greetings! It's our last update week with the reveal being next Tuesday. Uhhhhh… I'm totally not ready! This past week has been spent painting baseboards and assembling the bunkbed. Let's roll into the vlog…
So there's still so much that needs to be done. And still so much that needs to be delivered!
We are waiting on the outlet covers and switchplates, rug, bedding and a few accessories. In the days between, I'll be wrapping up the baseboard painting, picking up curtains, dragging the dresser into the room, hanging art and hanging the anewall mural that arrived yesterday.
Anewall is an art and wallpaper company that offers their wallpaper in 3 different options, one of them being peel and stick! I've been wanting to try peel and stick after the tough time I had with traditional wallpaper. They have this really pretty bird paradise mural that I think will work well with the room now and as he grows older and/or changes rooms and this becomes an office or guest room. They've provided me with the mural free of charge for this challenge.
Are any of us going to have our rooms finished for the reveal next week? Check out the bloggers below to find out!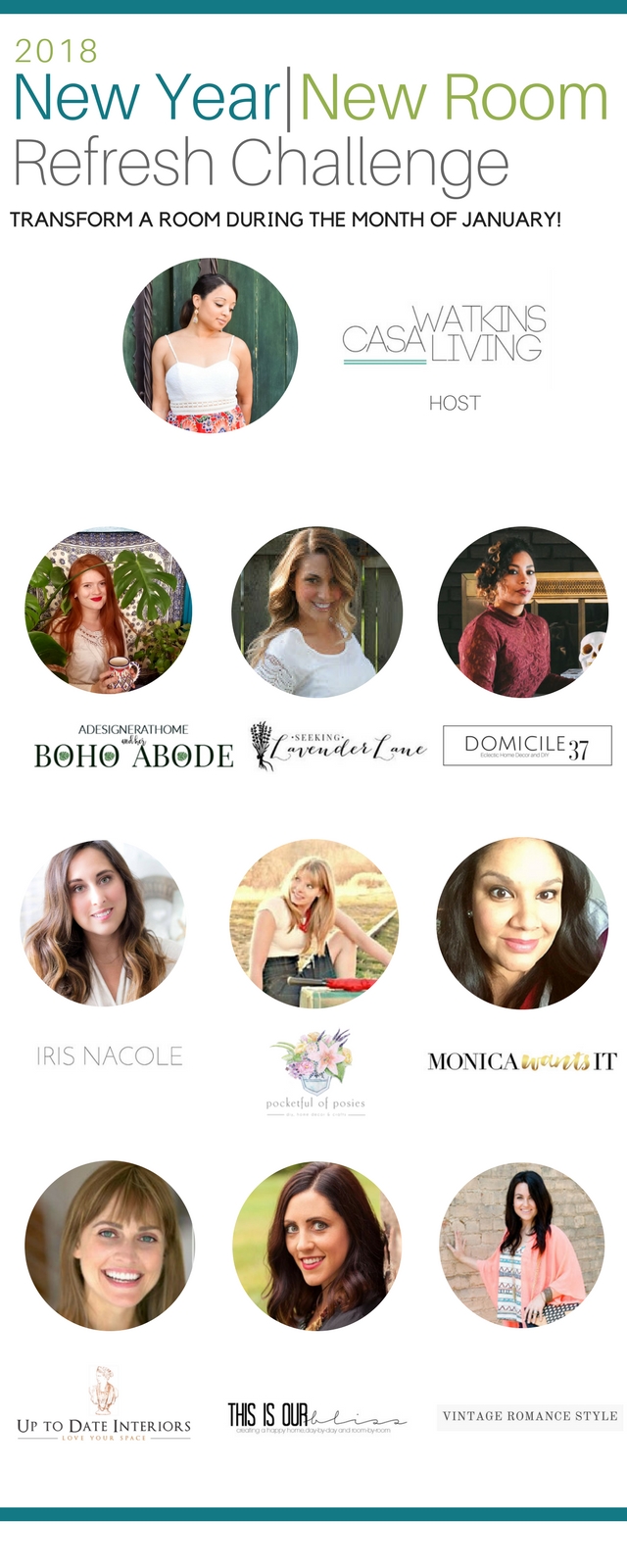 Casa Watkins Living // A Designer At Home // Seeking Lavender Lane // Domicile 37 // Iris Nacole // Pocketful of Posies // Monica Wants It // Up To Date Interiors // This Is Our Bliss // Vintage Romance Style
Here's your chance to share your progress in refreshing a space!
(Please make sure you only link up posts related to the New Year New Room Refresh Challenge)