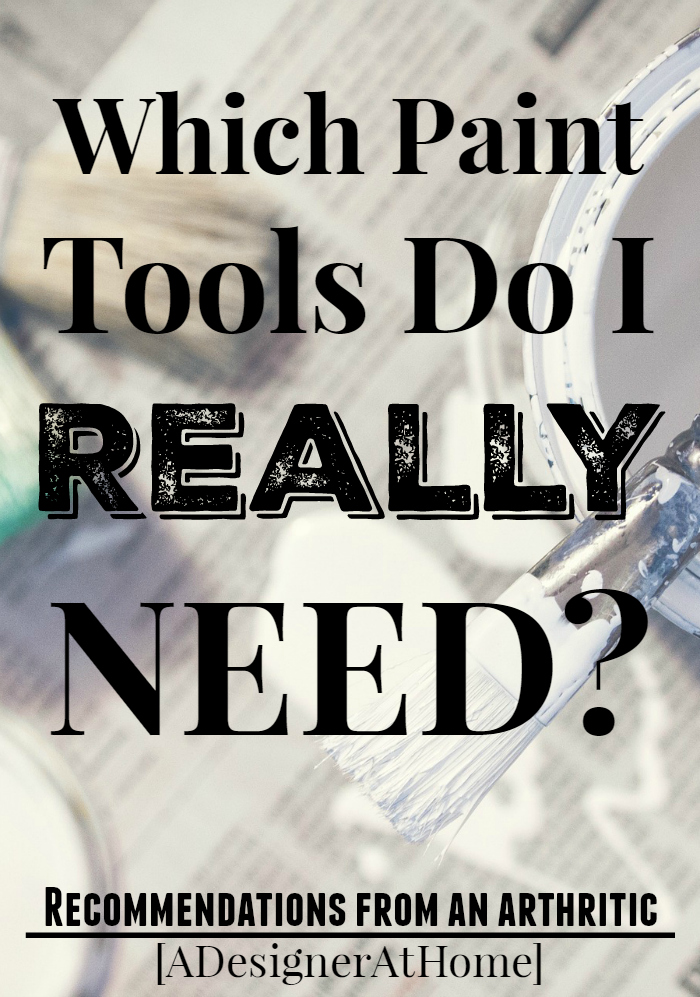 If you asked me this same question a year ago, I would tell you that you want to spend little money. I used and recommended the dollar store for painting supplies. But the more I've painted (and I've painted entirely too many walls for such a tiny house), the more I've started to wonder if there really is a difference between the more expensive stuff and the cheap stuff. I was sure their was some quality differences. But I'm honestly pretty terrible about taking care of paint brushes, which is why I thought it was a better investment just to buy the cheap ones since I'd likely let it dry out anyways. I'm here today to wave my white flag and tell you that I've experienced a difference in the quality of paint application, not just in the construction of the brush, but the paint going onto the walls and trim look better.
I found myself curious a while back and bought a Purdy brush on the recommendation of Mandi from Vintage Revivals. She wasn't the only one I'd read that said that the tools matter, but I trust her (and adore her) so on a whim I picked one up. I've been thoroughly impressed with the brush. I've been getting less streaks in my paint and a more even application. Bristles are not longer strewn throughout my paint job. (the one I bought is the Purdy 2 inch XL angled sash brush)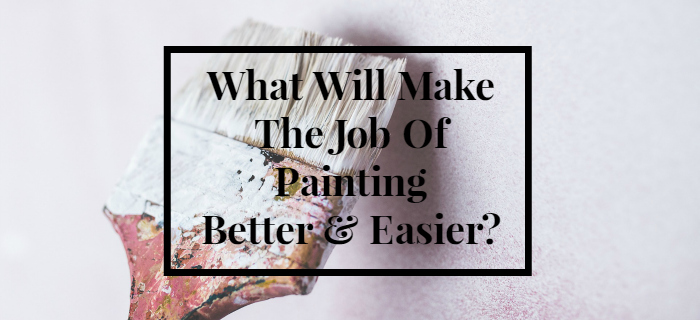 What Tools Make Painting Better & Easier?
So when Purdy reached out to see if I would be interested in trying out and reviewing some of their products, I happily jumped at the opportunity. I picked out a few products I knew I would be needed, originally for the bathroom remodel (my contractor ended up using his own stuff- more about that story in a second) but I ended up using them in a space I'll be chatting about next week- the hallway. And I've started using them in the dining room (I'm not sure I'll ever share the before photos, it's a hot mess).
As you can probably guess, I'm thoroughly impressed. One of many drawbacks of the dollar store roller frames is that they're not made to hold the weight of a paint soaked roller. So they literally slip off mid painting. They also don't distribute the pressure equally across the roller so there's heavier paint application on half the roller's trail. These problems are amplified now that I've experienced a roller frame that does equally distribute pressure and holds the roller in place. It's easier and it saved me time from cleaning up and readjusting- it's the little things.
We have a very long hallway with lots of doorways so it's a genuine pain in the butt getting around it all. I have arthritis in my knees and it's just plain painful to go up and down a ladder constantly down the space. The power lock professional grade extension pole has been a blessing. I worried at first that this wouldn't work out so great because I imagined the roller slipping off the frame from far above my head, but because it doesn't slip off, it made the job relatively pain free. The pole also wasn't too heavy so it didn't make me lose my balance.
The white dove roller was also pleasing to use. It held a good amount of paint without getting drippy or too heavy. I didn't experience any little hairs in the paint either. Which brings me back to my contractor story. My contractor used his own supplies. And there are micro hairs all over the walls. It's driving me nuts. I figure what I'll have to do is sand them all flat and repaint the walls with my Purdy tools. It's pretty irritating, but at least I know of better now.
The final item I used, and I save it for last because it made the perfect finishing touch on the space, is the Nylox glide 2 inch angled brush. Unfortunately the last time I painted a room, it was late at night and I fell asleep with paint on my Purdy brush. They both perform well and I like them both equally. The XL is approved for exterior and oil based paints whereas the Nylox is not, so that is worth noting in shopping Purdy products.
Products Used:
Have you ever used a Purdy product before? What do you paint with? Have you found it matters or is it all basically the same for you? I'm grateful Purdy reached out with this offer because it's taken a bit of the sting out of my own painting so if you're looking at paint products, I have to recommend you give them a go.