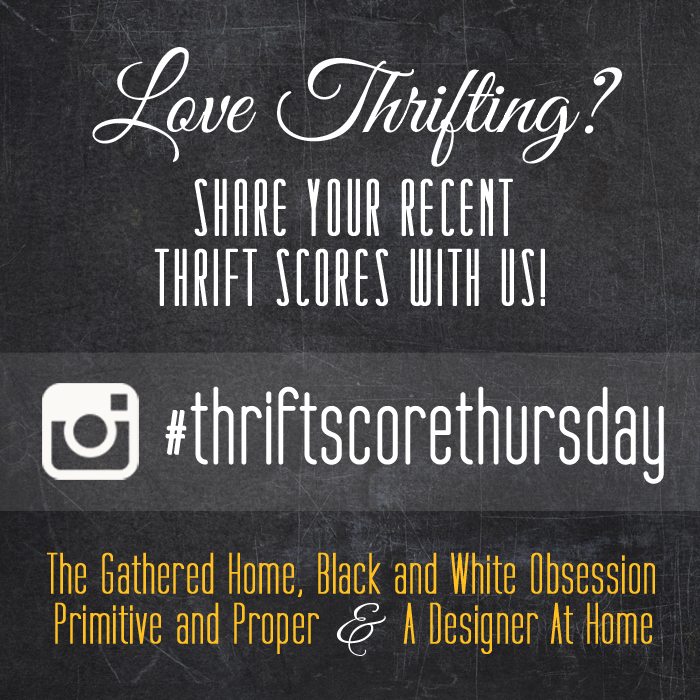 It feels a bit strange to sit down and write a #thriftscorethursday post! We've taken the last 2 weeks off to enjoy The Holidays and it was so nice to decompress and focus on other things. But I've missed chatting thrifty finds so I'm excited to jump back into the swing of things and share what a recent score of mine as well as loads of great thrifting inspiration from the #thriftscorethursday feed on Instagram. Yay!
First I'll get my find out of the way since I've already sortof spilled the beans on it anyways.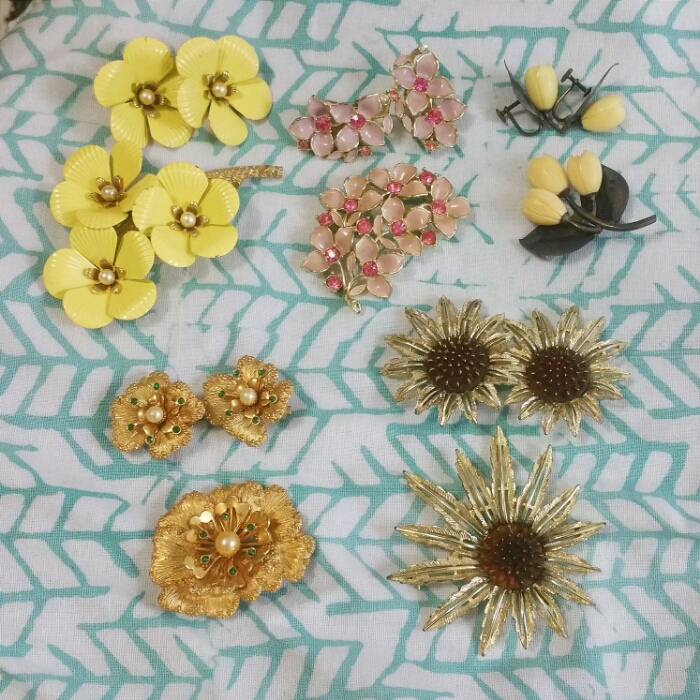 A few weeks back my grandmother gave my mom a large jewelry box full of vintage jewels from my grandma's husband's mom. They're getting to be pretty old and maintain 3 properties so they've slowly been passing along duplicate items or things they just don't need hanging around anymore.
My mom knows I just live for this stuff so when I came over for a visit, she told me to take first grabs on anything I liked. There were tons of things to pick through, and my OCD-like self had to sort and bag everything, but I also found a lot of stuff that I wanted to keep.
There's the necklaces that I think suit my style and look perfectly. And the necklace charms only need the right chain to be chic. And the watch my dad had snuck off and gave to me later. I love it! It doesn't photograph well since it needs some repairs- one day though!
And then there's the lot of brooches I scored. Many have matching earring, too! I have a fun idea for these in the
future (just too busy with other things right now), so for now they're sitting in bas so they don't get damaged.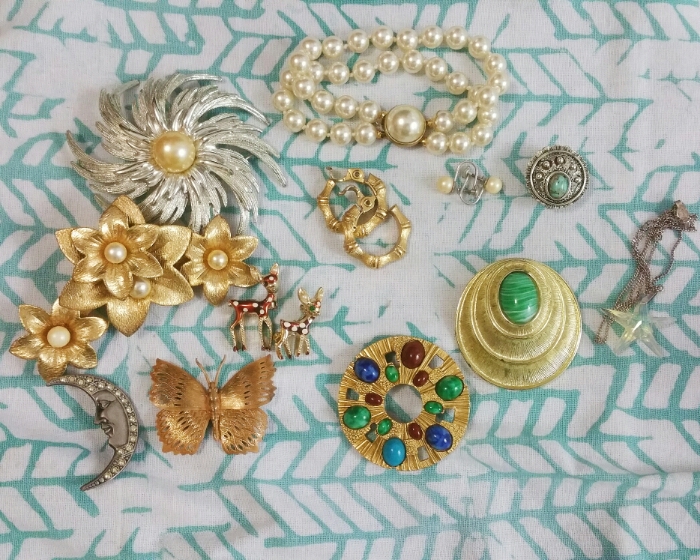 I didn't want to take anything that was broken because I'm notorious for holding onto broken things for far too long. I just end up tossing it years later.
But there were a couple pieces with really interesting detail. I just couldn't pass them up and risk them getting tossed aside.
Pretty cool, right? It's the second time I've inherited jewels from a deceased family member and it's still such a special moment.
If I can find a fashionable way to share styled pics with them, I'll post them to Instagram @adesignerathome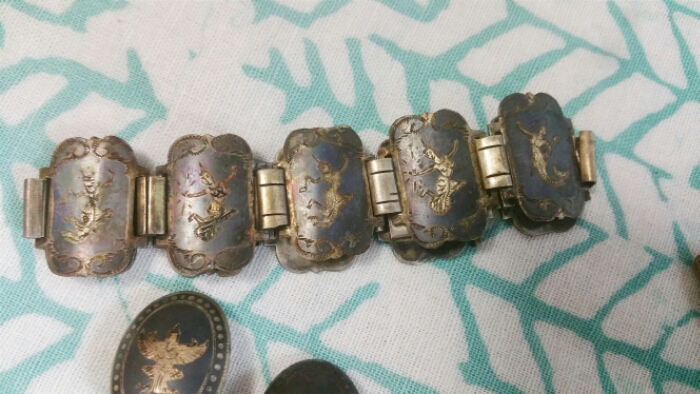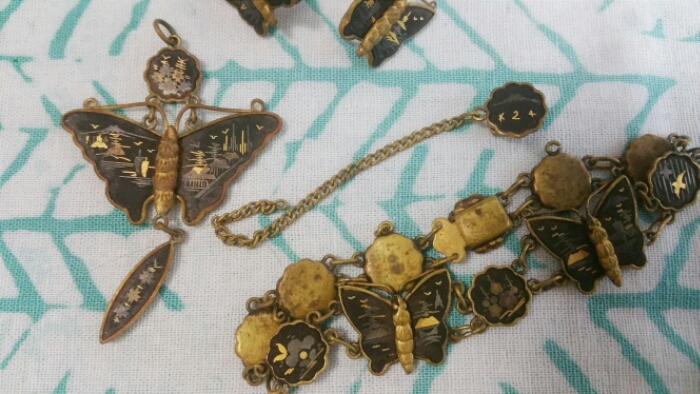 And now for the heaps of jealousy inducing thrift scores. You may want to skip these if you envy easily 😉
@mariaski63 is an incredible thrifter. Here are 3 she shared while we were out.
And then there were lots of ornate treasures shares. I've recently started an Imari ceramics collection and I think the piece on the very far right may be an Imari piece. The gorgeous details in those glasses and that mirror are everything I want in life right now.
Be sure to stop by Cassie, Brynne, and Crystal today, click on their pretty faces below to head over to their blogs. And check out the #thriftscorethursday feed and tag your finds!



Want To Join In? Here's The Rules!
Want to host? Got an Instagram and Blog? We want to hear from you! Fill out this form for details.
We want you to participate! Hit up your local thrift stores, craigslist, yard sales, estate sales, side of the road, anything! Thrifty doesn't necessarily mean from a thrift store. We want to see your good deals, wacky finds and treasures.
Don't feel like you need to save those finds for Thursdays! Yes, features are shared on our blogs and Instagram on Thursdays, but we're all checking in on (and using!) the hashtag all week long. So, when you see/find it, feel free to share it!
Each week, Trisha from Black and White Obsession, Cassie from Primitive and Proper, Brynne from The Gathered Home, Myself (A Designer At Home) and occassionally a guest co-host will pick a favorite thrift score or two to feature! So please note that by linking up with #thriftscorethursday, you are giving us permission to share your finds via social media or on our blogs.
Please remember that we can only share love for photos shared on public accounts. If your profile is private, we can't see your finds.