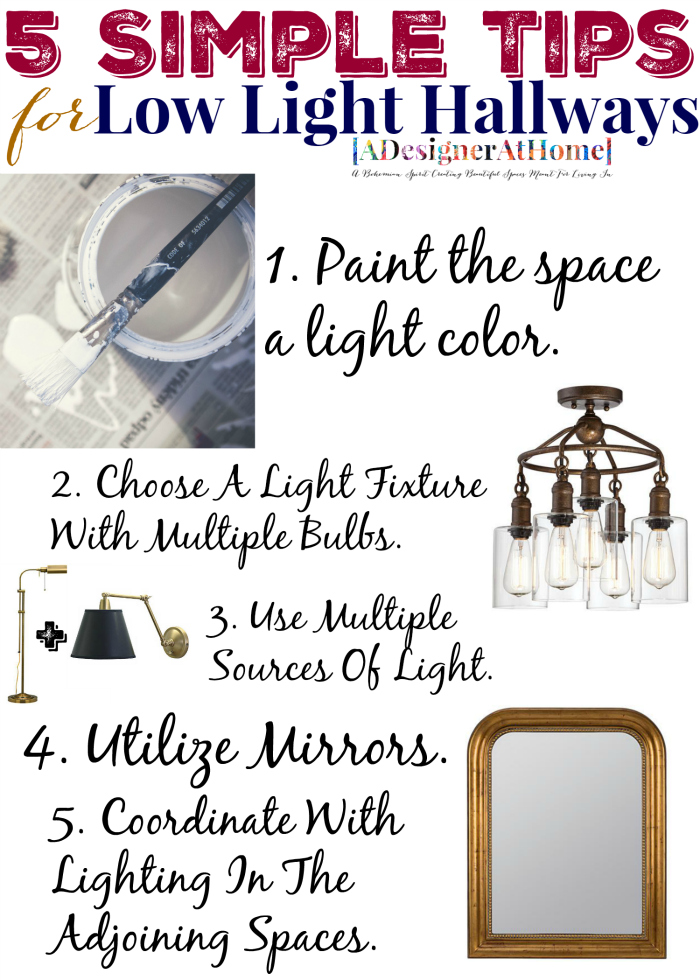 Hey guys! Today was supposed to be the official reveal of the vintage bohemian hallway I've been working on designing but a few of the gals experienced setbacks and my camera is just useless. So, I thought I'd take a moment to chat about a design challenge I had for the space, what I did to combat it and general tips you can apply for your low light hallways.
If you need a reminder of what my hallway looked like before, here it is: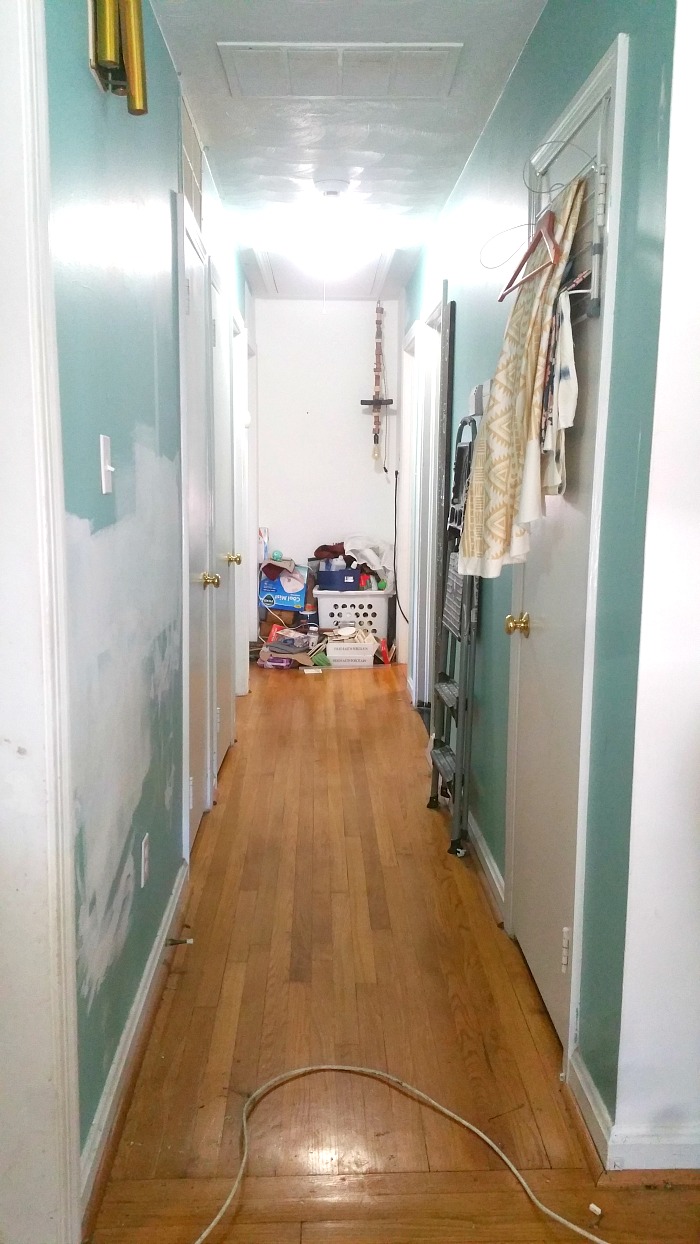 That's a really scary picture. I had started painting the hallway towards the end of the summer and progress halted for the bathroom remodel. The first day our contractor tore everything out, the air was running and it left a thin film of dust everywhere. I've been slow to cleaning it up which is partly why the hallway looks as gross as it does.
But talking about my previously gross hallway is not why I checked in today. Rather, I want to chat about ways to make a dark and narrow hallway appear brighter and bigger. It may not be your particular goal, but I know a lot of us want airy feeling spaces so I wanted to share my tips.
1. Paint the space a light color.
You can go with white, or a light grey or any color that is muted really. White gives the biggest impact in my experience and I've been working on painting all my walls white so it just ties into the rest of the home. I just grab the untinted ultra white can right off the shelf. I've happily been using Olympic Icon Interior in Flat but you should use whatever your favorite is.
2. Choose A Light Fixture With Multiple Bulbs.
More light is more light. I'd say choose a light fixture with multiple light bulbs and better if they point in multiple different directions to really get the light bouncing around.

Possini Euro Hemingson Edison Bronze
Cloverly 5-Light Bronze | Industrial Cage Dark Rust
Bendlin Industrial Oil-Rubbed Bronze | Feiss Urban Renewal Antique Brass
Quoizel Trilogy Old Bronze | Crystorama Cameron Bronze
Lacey Round Black | Quoizel Tavern Darkest Bronze
Quoizel Dury Silver Leaf | Lattice Vintage Style Bronze
3. Use Multiple Sources Of Light.
You've got your light with multiple bulbs but there's likely still a darker pocket or two. Especially in long hallways, it can be hard for the light to fully illuminate the whole length of the space. At the end of the hallway, try a wall mounted light fixture that can dim to double as a nightlight. At the beginning or entrance of the hallway, try a plugin light with a switch that attaches to the wall for ease of use. It can hang from the ceiling or mount to the wall, really. It goes a long way in ensuring your whole house is illuminated for safety and enjoyability.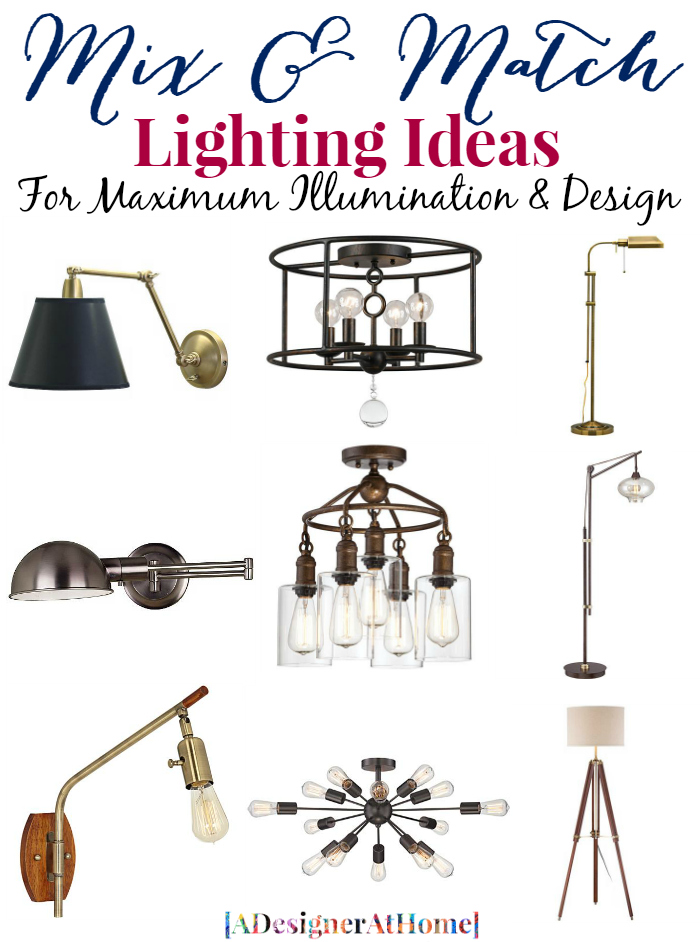 Plug-In Style Swing Arm Wall Lamp | Crystorama Cameron Bronze | Adjustable Pole Pharmacy
Pharmacy Nickel Swing Arm | Cloverly 5-Light Bronze | Cognac Glass Industrial Bronze
Wood and Antique Brass Factory | Hemingson Edison Bronze | Cherry Finish Wood Surveyor Tripod
4. Utilize Mirrors.
Now that we have multiple sources of light, let's bump them up a notch and add a mirror or two to the space. You'll get multiple views of the space you've worked so hard on, it'll visually lengthen the space and it'll bounce light around the space. Win-win-win.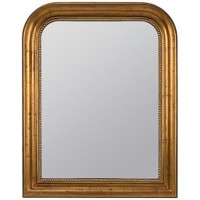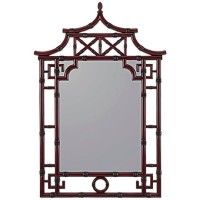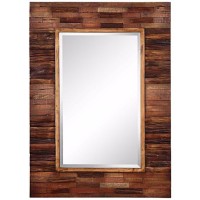 Sepik Rectangular | Cooper Classics Maya Mahogany | Rustic Getaway Rectangular
5. Coordinate With Lighting In The Adjoining Spaces.
If you've been in the decorating game for any amount of time, so far things have been obvious. But this is one you may not have thought of. Cohesive space flow. They don't feel like individual pockets but rather extensions of one another. If you coordinate your lighting and decor in your hallway with those in the connecting spaces, it'll be an extension of those spaces instead of it's own small standalone space.
So these are the things I did to visually open up our hallway. The full reveal for the space is next Tuesday so I hope you'll come back next week for that (you can get an email reminder by signing up here).
Please make sure to visit the other gals participating in the challenge. Youll find fab room refreshes and lots of great tip!
New Year, New Room Refresh Challenge Participants: