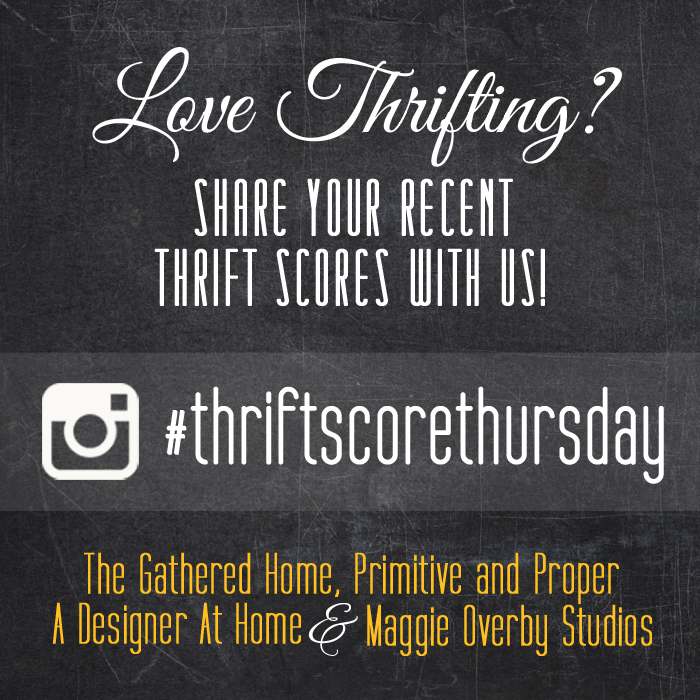 For this week's Thrift Score Thursday, I'm taking a trip down memory lane. Because sometimes I do a lot of thrifting at once and I forget to share the finds with you sweet friends.
The first is a set of sconces. The look like wood with a really cool woven detail, but they're plastic. I picked them up and put them down multiple times before I finally took them to the register. I have a thing for sconces and excuses to pull out more cacti candles.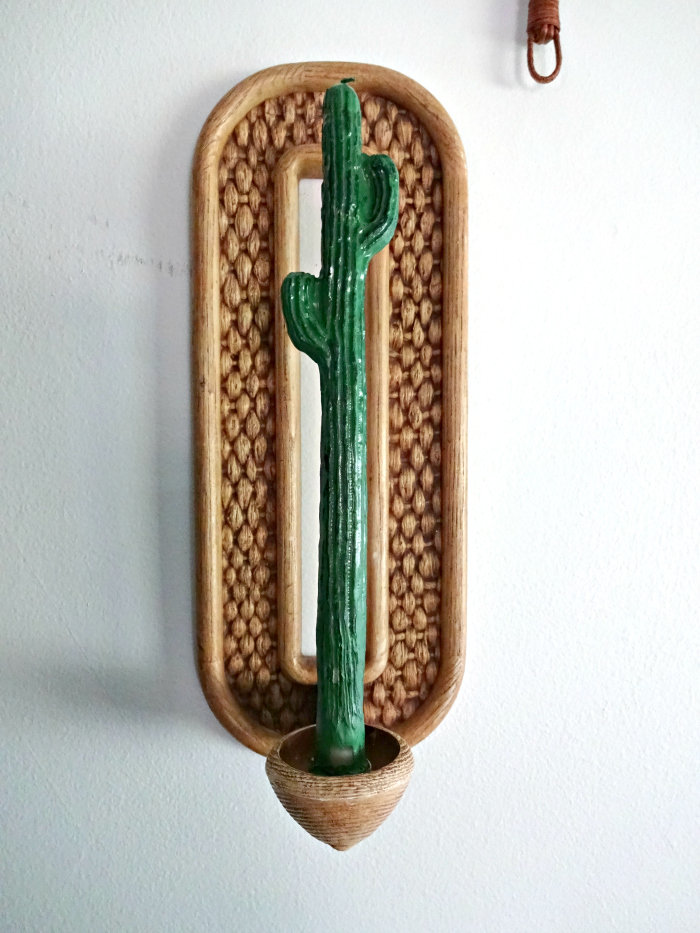 And this wall was still looking pretty lonely. I can't remember if I ever shared that piece of art. Beautiful wood frame and a print of a kilim rug. How perfect, right? But the wall was looking barren nonetheless, so I went back to the thrift store with that in mind.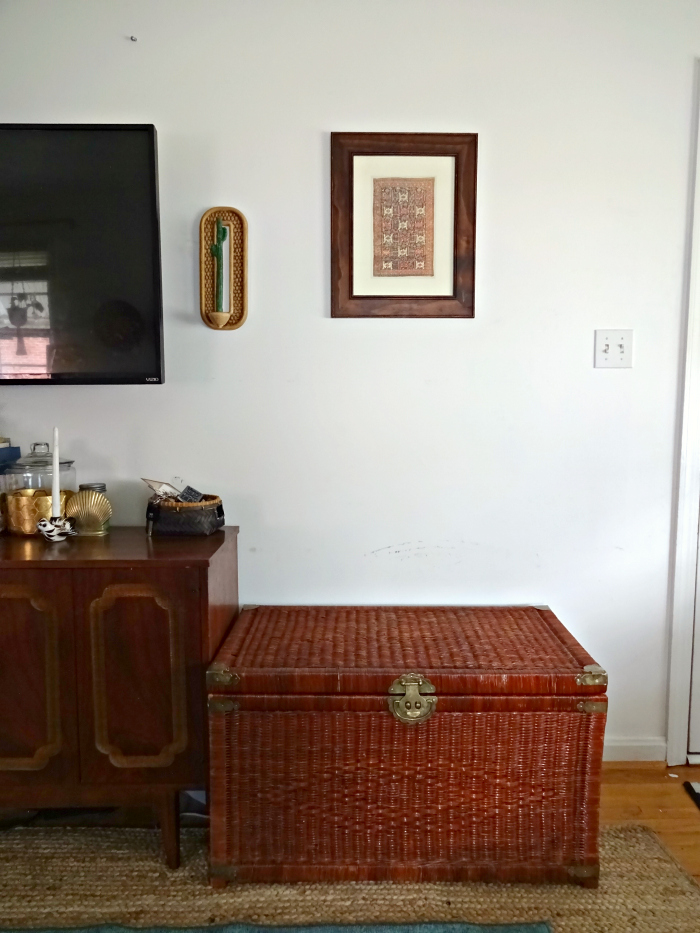 And I found this really unique woven fan. The sticker stated that it was made in the Philippines. It doesn't appear to be very old but the loops and curves really won me over with their pretty look.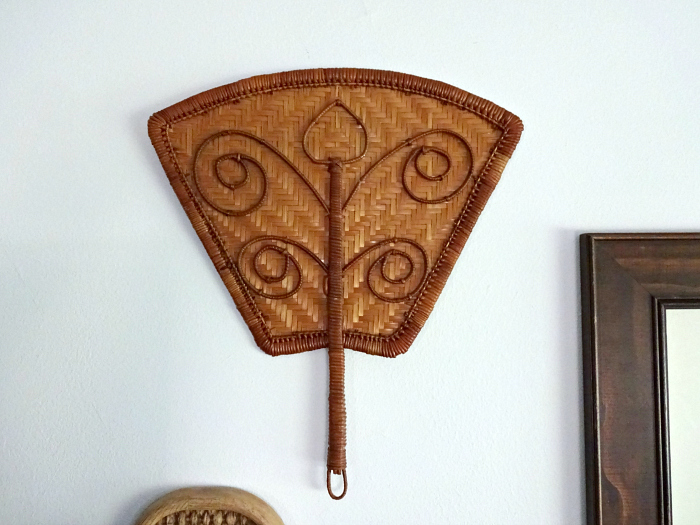 I still have some more work to do on this side. I'm not sold on keeping the trunk of toys in this spot. So I'm leaving it alone while I work on the bathroom and dining room. Just in case the right furniture piece pops up that'll fill the space out more nicely, you know?
Score any good wall art recently? Be sure to tag it with #thriftscorethursday. You know I wanna see!
Features:
Wanna Play? Here's The Rules!
We want you to participate! Hit up your local thrift stores, craigslist, yard sales, estate sales, side of the road, anything! Thrifty doesn't necessarily mean from a thrift store. We want to see your good deals, wacky finds and treasures.
Don't feel like you need to save those finds for Thursdays! Yes, features are shared on our blogs and Instagram on Thursdays, but we're all checking in on (and using!) the hashtag all week long. So, when you see/find it, feel free to share it!
Want to get featured? Add the #thriftscorethursdsay hashtag, Follow the hosts (@the_gathered_home, @primitiveandproper, @adesignerathome and @maggieoverbystudios) and tag a friend to play along, too!
Each week, Cassie from Primitive and Proper, Brynne from The Gathered Home, Maggie from Maggie Overby Studios and  Myself (A Designer At Home) will pick a favorite thrift score or two to feature! So please note that by linking up with #thriftscorethursday, you are giving us permission to share your finds via social media or on our blogs.
All Instagramed out yet? I sure hope not! Because you're not finished. Yup, you've got more thrift scores to look at. I know you're not disappointed. Ha. Click on my beautiful cohost's faces below to check out what they've scored and featured.