How To Keep Toys Organized While Keeping Style In Mind
A Boho Momma's tiny home living room and playroom combo
For anyone who has been curious about the latest toy storage to enter our living room, today I can finally share the details with you! We don't have a dedicated space for toys. Nope, no toy room, no play room in this house. With a 3 (almost 4!) year old, it's definitely something we're had to ensure we accommodate into our other living spaces. Most our his play happens in the living room and creative items are in the dining room.
On the Remodelaholic blog, I'm sharing the tutorial for this wood wrapped cube shelving unit. Cube organizing units are phenomenal storage pieces, but they look like storage pieces and I'm not a fan of how they look in their plain form. So I looked at the furniture I have, the furniture I like, and I came up with this solution.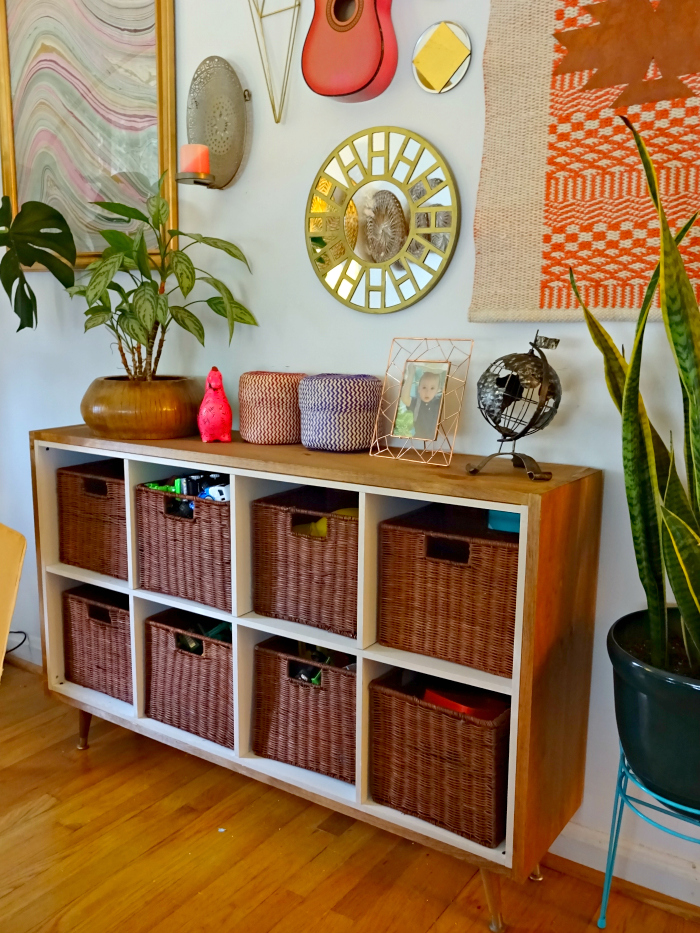 It's been an awesome way to sort out legos from train sets from plastic animals from blocks. For the things he has a larger collection of, I utilize bigger baskets.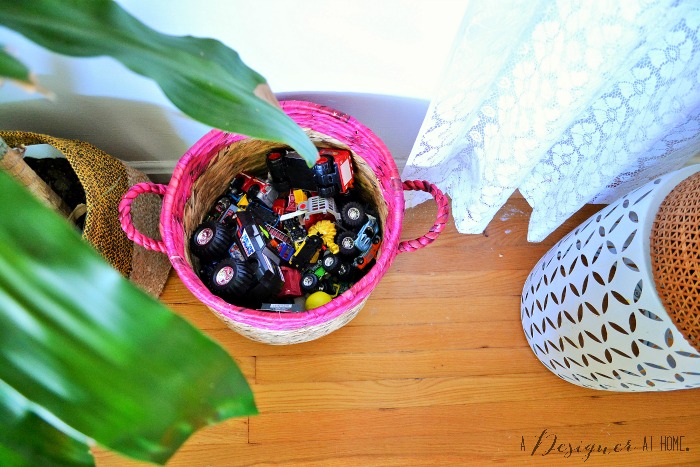 Sure, they're not perfectly hidden. But in a space where there's practically never toys about, it's the perfect blend of our real life and our aesthetic.
My kid is a huge fan of garbage trucks. He watches the Youtube videos over and over. So naturally he's acquired a collection of larger trash trucks, too. For that? I found this awesome ornate hardware wicker trunk that holds those and a few of the Green Toys trucks he has, too.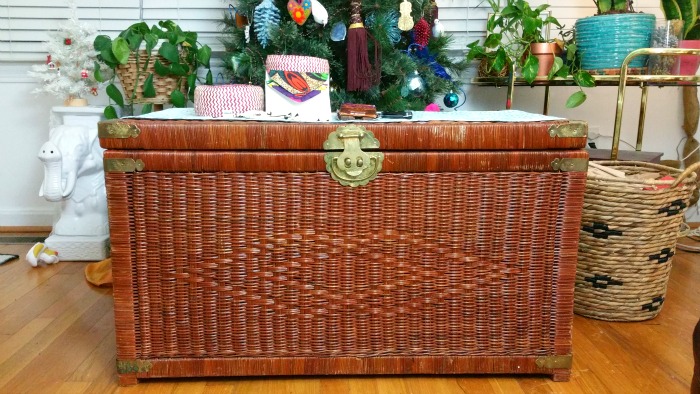 And finally, we utilize heavy duty end tables with cabinet space for things like puzzles and board games. I've found really neat ones on Offer Up and local thrift stores.
I'm a fan of wood with brass details for the look of my living room, but also the large cabinet space. I have 2 dedicated to lesser used toy storage and 1 that I use in my pseudo "office" aka the white chair in my living room.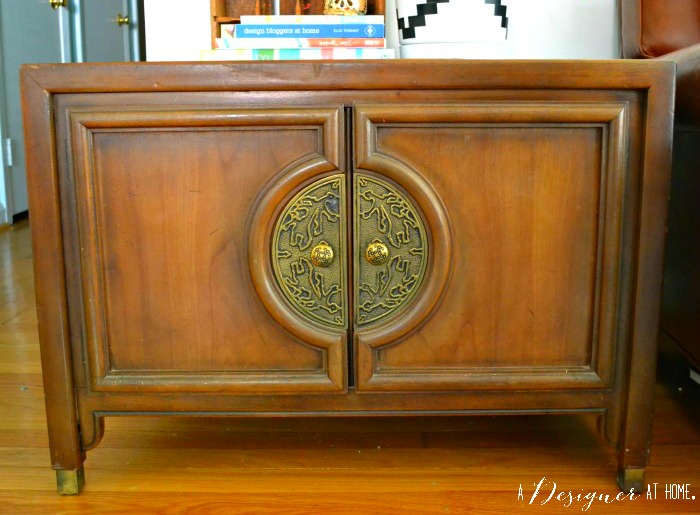 And that's all the ways I store toys in my living room. And where you can find the tutorial for the cube organizer I created. If you're having to pull double (or more!) duty in your living spaces, furniture with storage capacity, cute baskets and adapting classic storage pieces to suit your style are a great way to go!