To add a retro art deco feel to your bohemian home, an easy art solution is modern style art prints. I first discovered these prints through Instagram. A few of my friends had shared styled photos with the MotivatedArt prints and I was hooked on the hip vibe they have. I've played around with 4 of them in person now and I have a second set of 4 I want to share with you just to give you more ideas on how versatile and complimentary the prints are. MotivatedArt on Etsy provided me with the prints in exchange for sharing them. The styling and thoughts are all my own though.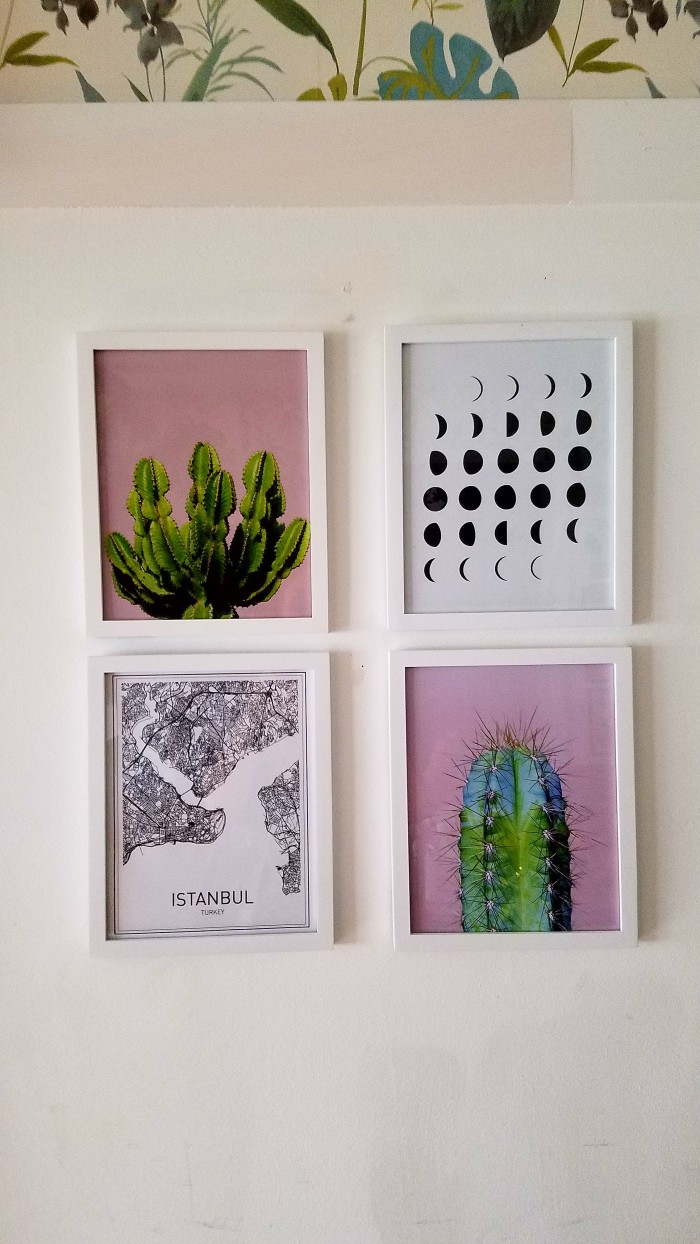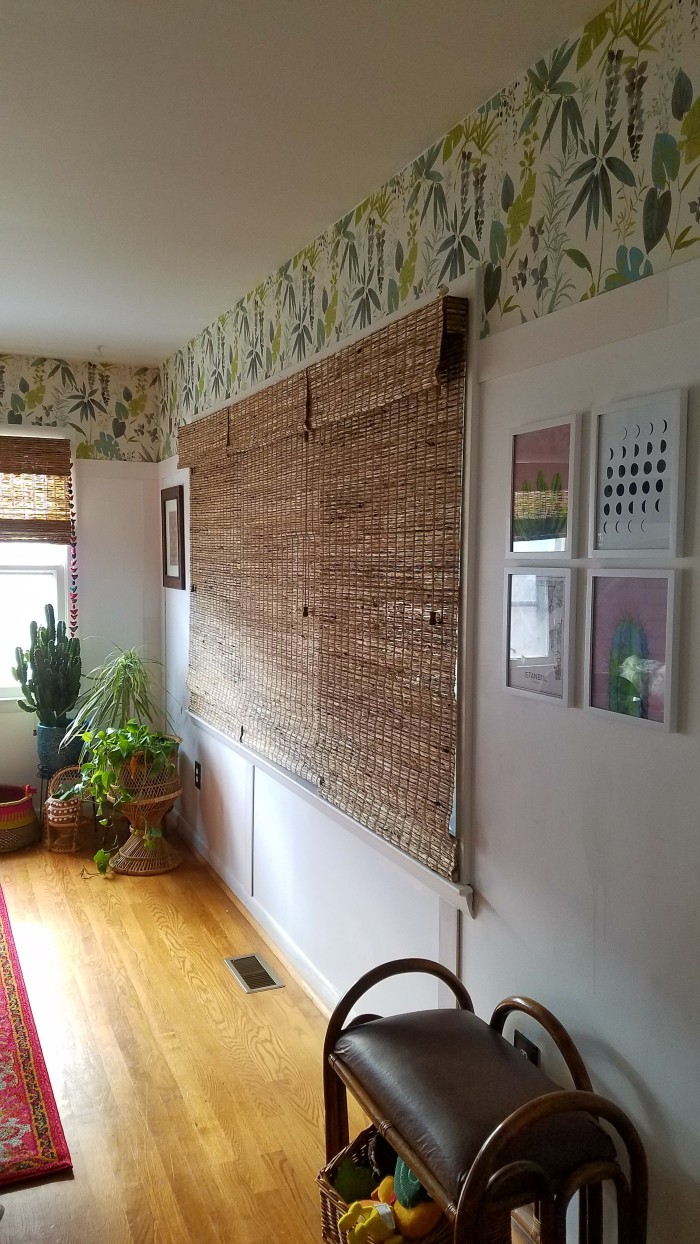 I hated that the way the light shines through this room makes the frames constantly look crooked no matter how leveled they are. So I looked around for other places to put them and I ended up splitting the quad and put one on my newly installed bathroom shelves.
And because I realize showing you only vertical prints does those of you looking for horizontal prints no good, here are 4 favorites I picked to share with you. Perfect as a quad or split them up for a cohesive art story around a room or even your house. Or display just one of 30, you do you boo.
Do you let yourself have fun with inexpensive art prints? You ought to, of course. There are so many different prints to peruse, all with a chic modern vibe to them. What kinds of prints do you tend to gravitate towards?