Welcome back to our third check in on our curb appeal project. One thing I really enjoy and struggle with in these types of projects are blending what I like, with budget, with what's socially acceptable for the neighborhood. Most of us are well aware that pallet projects have been around, have hit their prime and are basically common knowledge. So today, I present to you just one more way to utilize those pallets.
This may not work for every neighborhood. But for my neighborhood, it's a bit eclectic and by the beach. You know how creative and repurposeful those beachy folk get.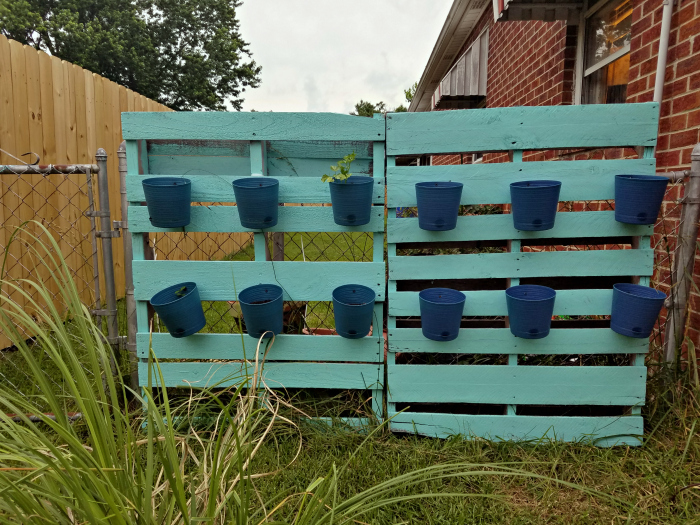 The Cheap Way To Cover A Chain Link Fence
If you've got some visible chainlink fence that you want to liven up a bit and that you want to make a little more private, pallets can be a really cute, kitschy and inexpensive way of doing this.
Paint your pallet your preferred color.
Pose the pallet against the fence and straighten. Use heavy duty zip ties to secure it to the fence. You must use a heavy duty zip tie that is made for outdoor use.
Once secure, drill through plastic planter pots into the pallet for a pretty plant filled fence. Colorful, practical and cheap!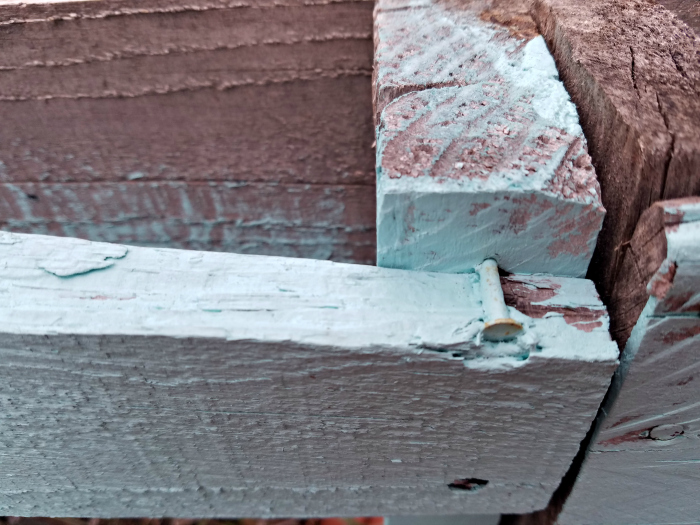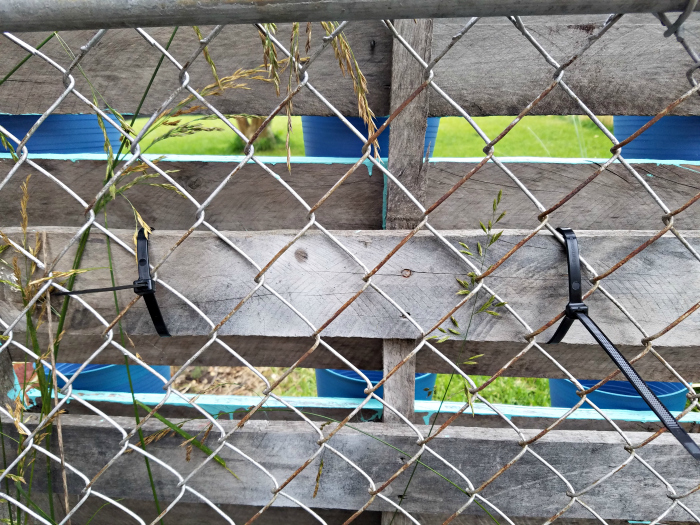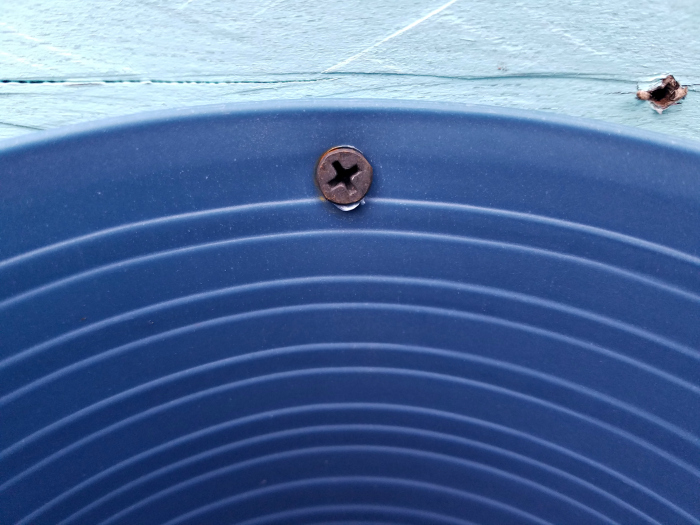 Now that you're armed with a new way to utilize those pallets, be sure to visit the other ladies participating in this curb appeal challenge:
Simple Nature Decor Blog | Seeking Lavender Lane | The Deans List | Curly Crafty Mom | My Life From Home | Lehman Lane | Knock it Off Kim | Paint Yourself A Smile | A Designer at Home | Our House Now a Home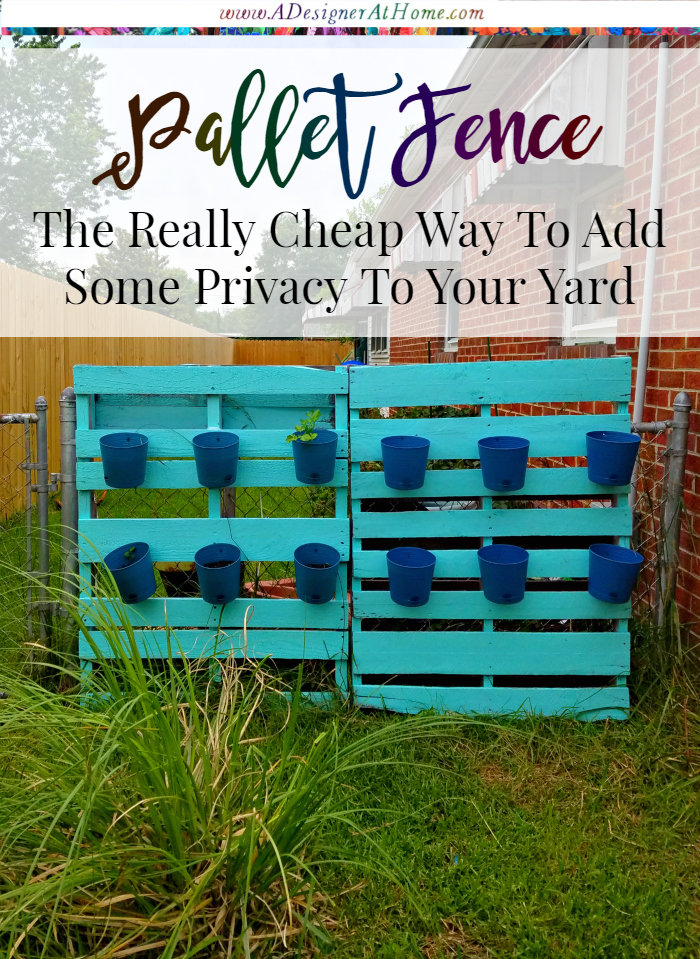 Love pallet projects? How about one on wheels! A pallet fence on the go? Yes…