This $1,000 budget living room makeover  features one of the more expensive sofas from my favorite sofas under $500. Especially since at the time I'm pulling this mood board together, it's no longer under $500. It's still a neat sofa and I love the retro inspired shape. I wanted to try my hand and designing a Bohemian space around it anyways, smaller budget be damned. Today's sofa is the Remark Sofa from All Modern. And this design is called "Retro Inspired Bohemian."
I think the trick to making retro bohemian work is putting less emphasis on global elements and more focus on vintage. Ideally you'd want to find some of your furniture or lighting second hand. You'll likely save some moolah and authentic vintage is always better than replicated. Funky art, unique textiles and furniture that nods to vintage styles brings this retro inspired bohemian room together.
Retro Inspired Bohemian $1000 Living Room Design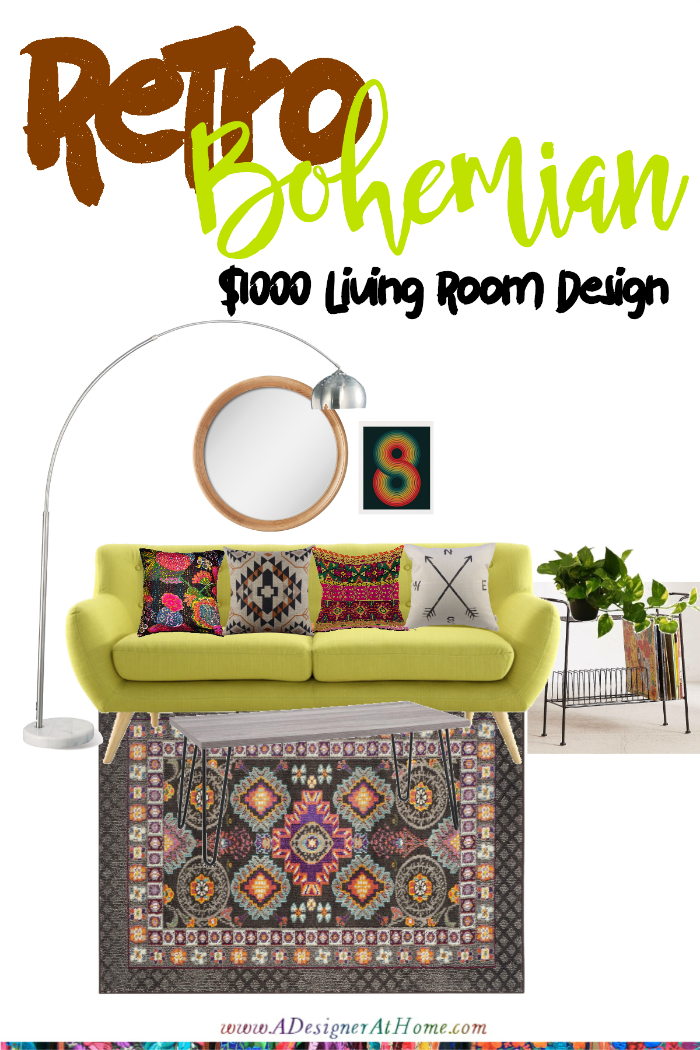 Shop The Design:
I personally would use the remainder in the budget to paint the wall a funky teal color. But you can do whatever you want, save the $24 or spend it. It's up to you!
Spruce Up Your Space! These Bohemian pillows are affordable and cute!