Gift giving is probably on the forefront of most of our minds right now. Most of us are at least mostly done with the decorating portion. And even those who start Christmas present buying early still have a few things left. Since I find it helpful to browse gift guides, I thought it'd be fun to throw together my own gift guide. It's also my hint to my friends and family on what they can gift to me. There's no shame in my game. So if you're a bohemian homebody, or maybe you know one, you'll enjoy this guide!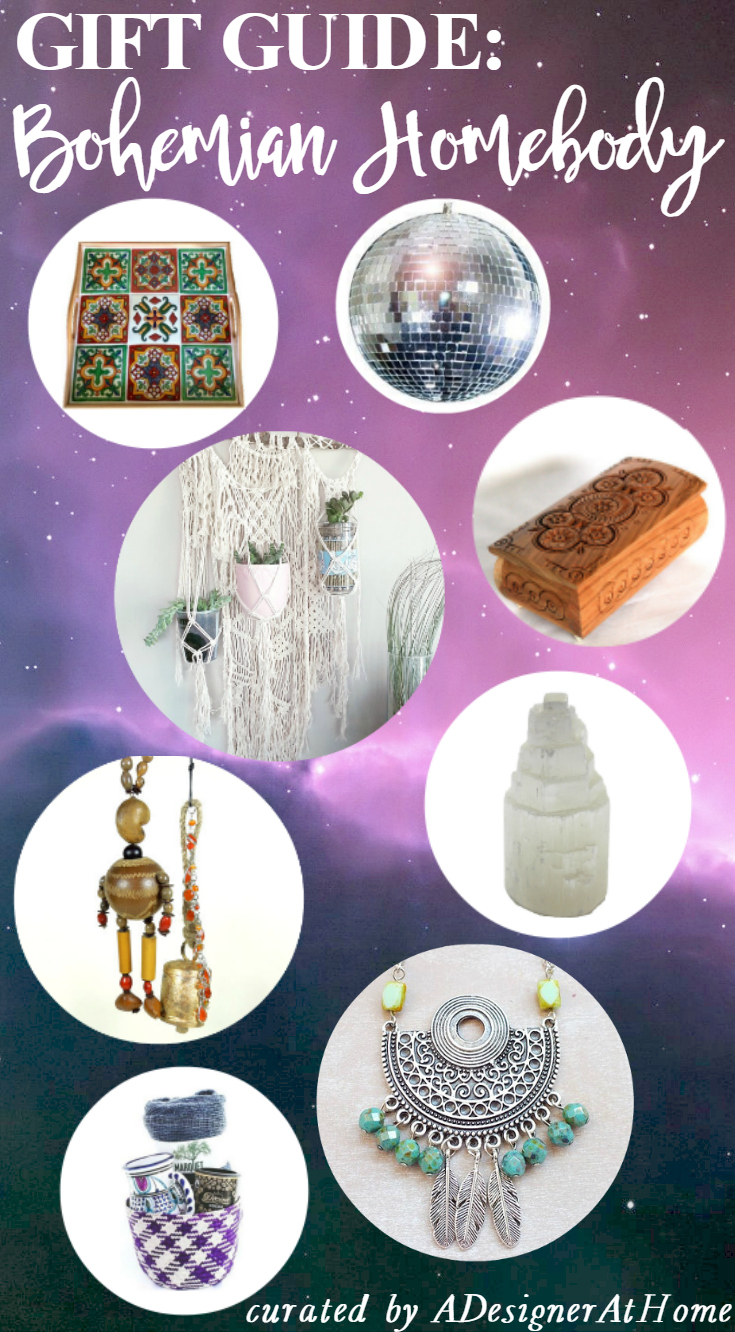 Gift Guide for the Bohemian Homebody
Door Knob Hanger – BellsAndBaskets | Tiled Tray – TheCozyCasita | Selenite Tower |
Disco Ball | Cozy Artisan Box – GlobeIn | Macrame Planter – HelloUnicornShop
Necklace – HobiholikFashion | Carved Wooden Box – GalychWoodWorks
I think you might like these, too!