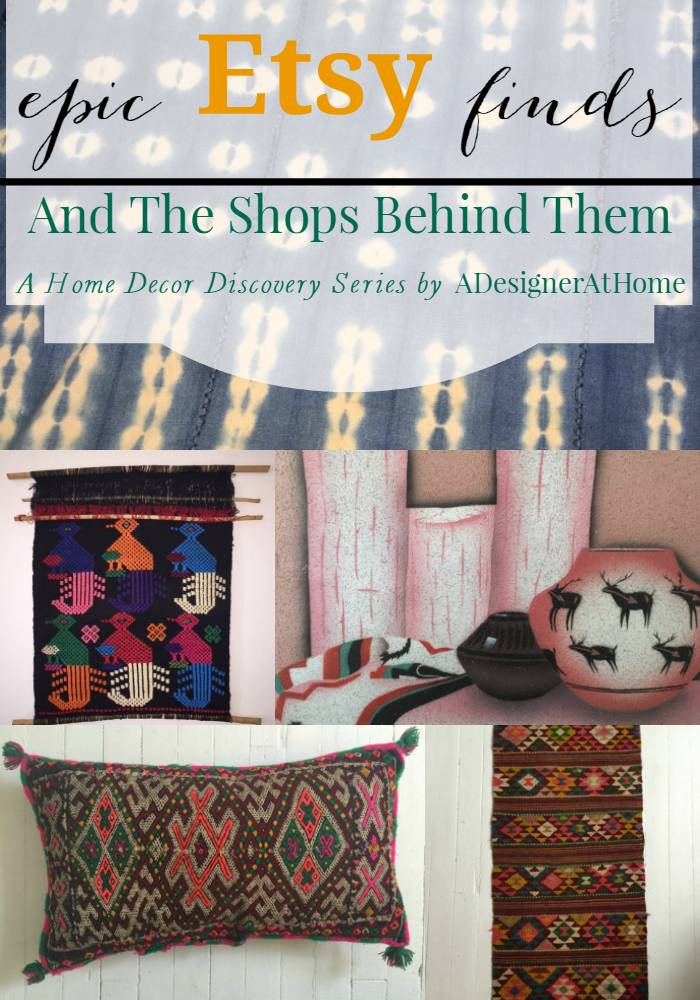 If you know anything about me by now, I love to get off topic. Especially when a room has a deadline. Instead of talking about the dining room I'm supposed to be working on, I wanted to chat a little bit today about another Epic Etsy find of mine and the shop behind the item! Because every great item on Etsy has an awesome shop behind it. Today, the spotlight is on Ball and Claw Vintage.
Have you seen their Instagram feed– holy beautiful boho!
So the reason why I wanted to chat about this particular shop today is because of their mud cloth inventory. And the reason why I wanted to chat about indigo mud cloths is because they are really beautiful faux upholstery fabrics. I love draping them over a chair, tucking it into the sides and keeping it that simple to cover old/ugly fabric.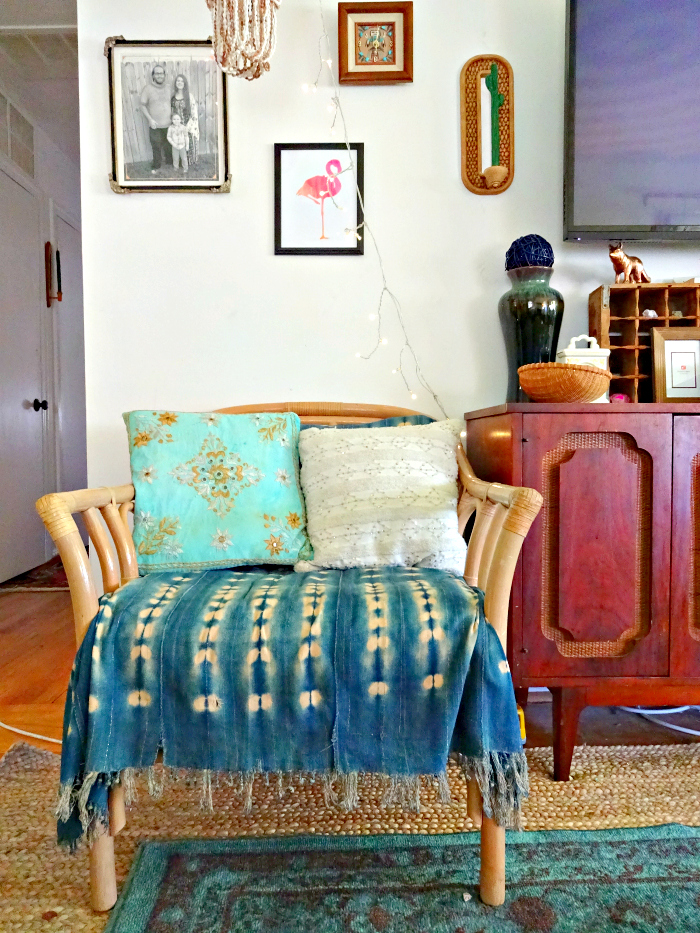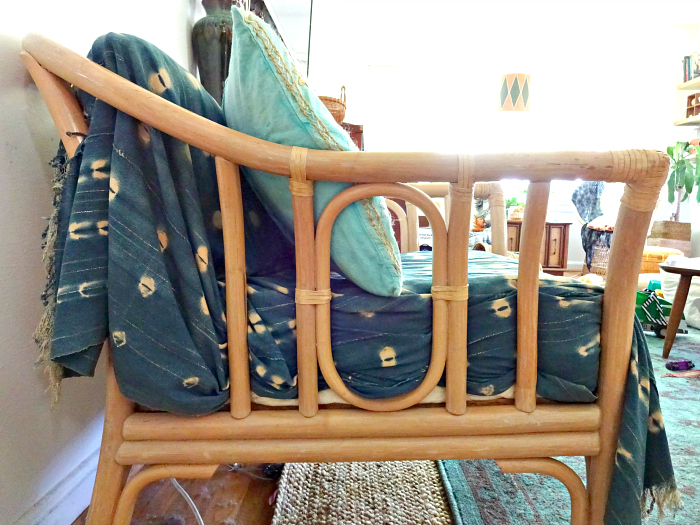 And here's a really cute clock I picked up to eventually use in my son's room when that space gets finished. I love the turquoise!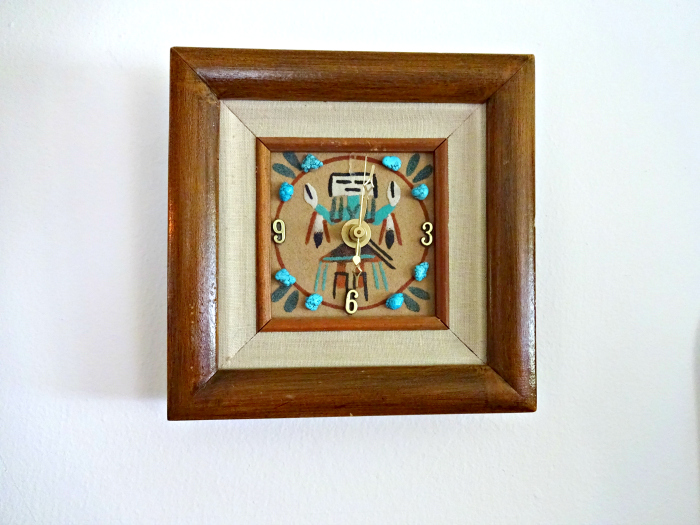 The shop has a lot of other really cool merchandise, too. You'll see the merchandise styled in their Instagram feed to give you an idea of their potential, but these pieces will look so good in an array of space. Here are a few of my faves:
Isn't their stuff so cool? Perfect if you're loving boho vibes like I do! Or if you just need a dose of cool textiles, they've surely got you covered. If you stop by their Instagram or Etsy shop, be sure to tell them I sent you.