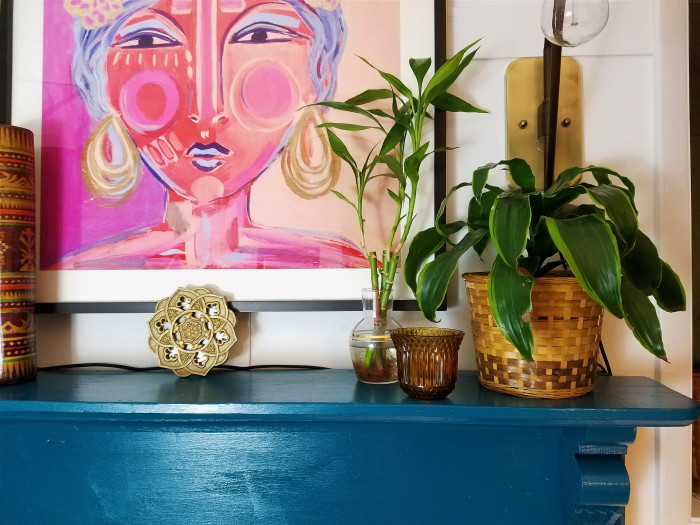 Welcome back to another week of Thrift Score Thursday! This week I'm sharing "What's On My" fireplace edition.
My fireplace is an old wooden piece I bought through Craigslist and painted "Teal Motif." I love the funky punch of color it adds to this space.
On it, I have a collection of decor that I've thrifted over time. It's almost a transitional decorated mantle. Not quite fall, but headed in that direction.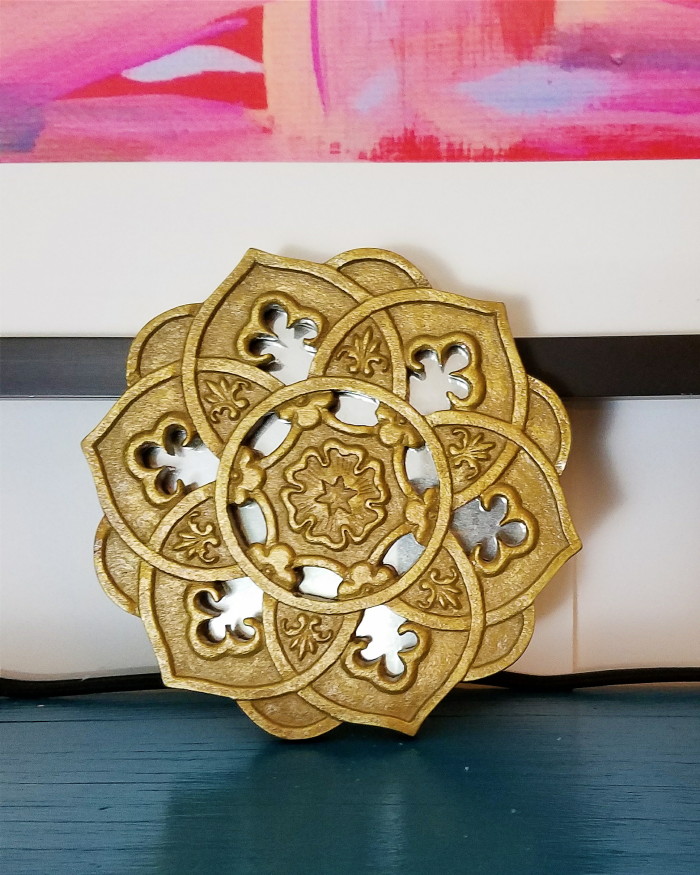 Thrifted ornate golden mirror.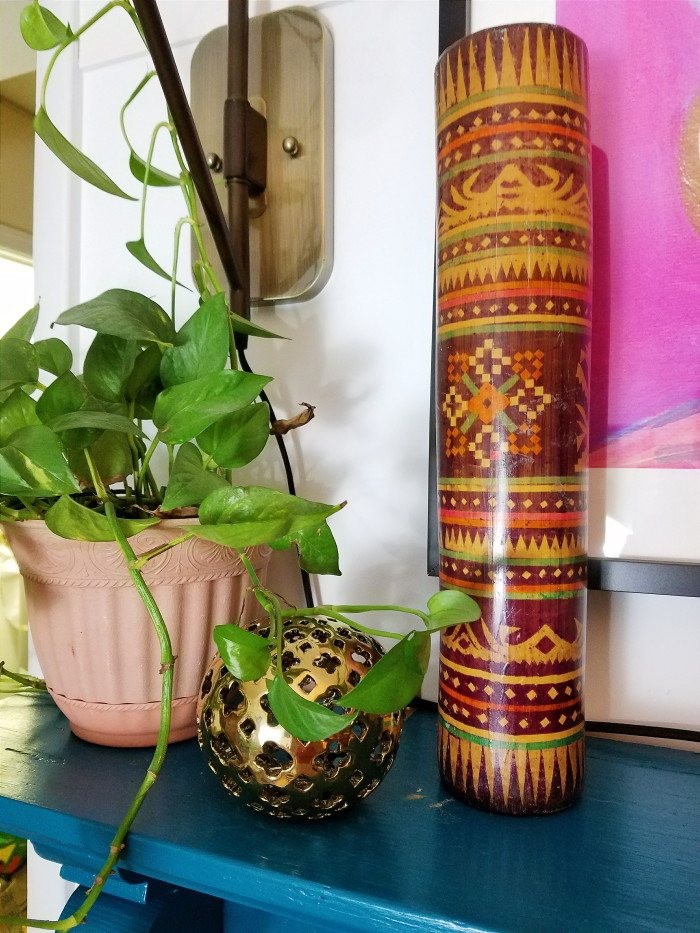 Pathos in a pot from my mom. Moroccan style gold sphere. Tall wooden vase.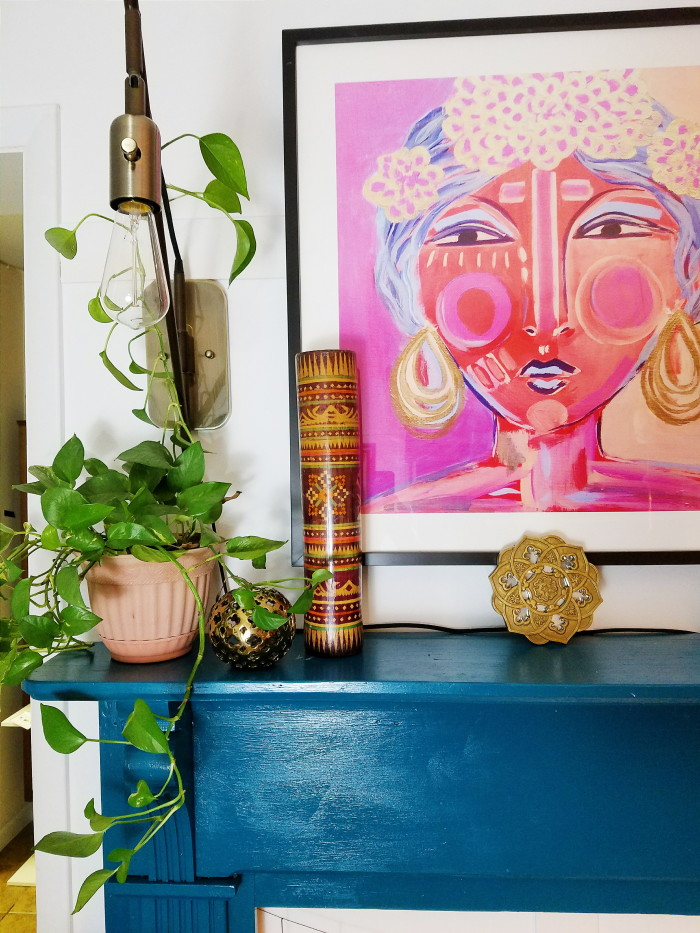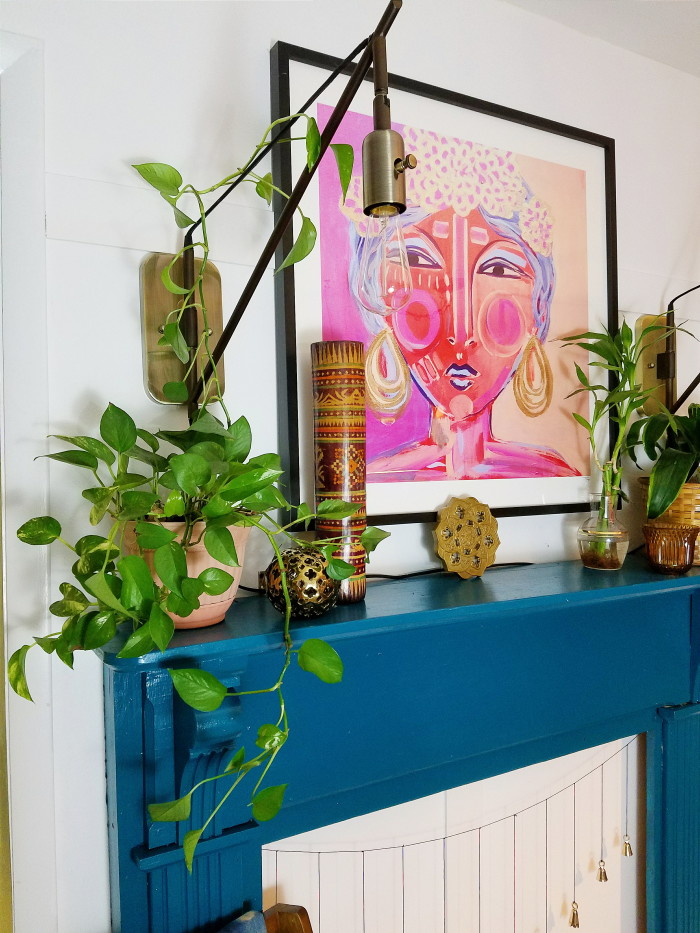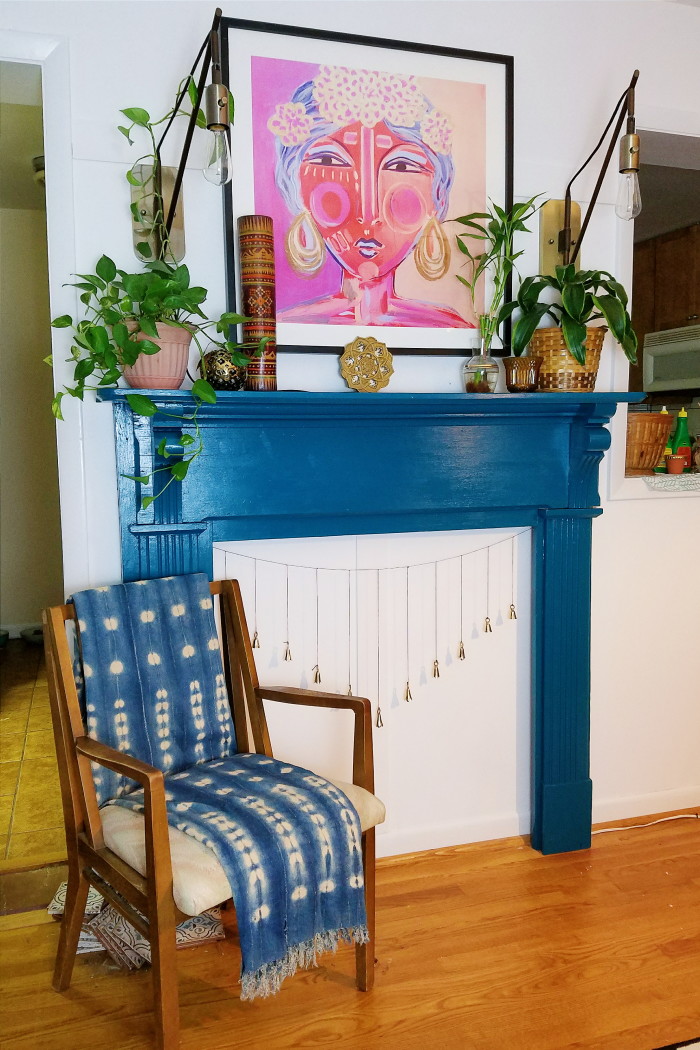 Vase with gold pinstripes. Mustard yellow glass votive. Basket planter.
What have you scored? Did you tag it on Instagram with #thriftscorethursday? Listen to Nike and just do it!
My Favorites:
Wanna Play? Here's The Rules!
We want you to participate! Hit up your local thrift stores, craigslist, yard sales, estate sales, side of the road, anything! Thrifty doesn't necessarily mean from a thrift store. We want to see your good deals, wacky finds and treasures.
Don't feel like you need to save those finds for Thursdays! Yes, features are shared on our blogs and Instagram on Thursdays, but we're all checking in on (and using!) the hashtag all week long. So, when you see/find it, feel free to share it!
Want to get featured? Add the #thriftscorethursdsay hashtag, Follow the hosts (@the_gathered_home, @primitiveandproper, @adesignerathome and @maggieoverbystudios) and tag a friend to play along, too!
Each week, Cassie from Primitive and Proper, Brynne from The Gathered Home, Maggie fromMaggie Overby Studios and  Myself (A Designer At Home) will pick a favorite thrift score or two to feature! So please note that by linking up with #thriftscorethursday, you are giving us permission to share your finds via social media or on our blogs.
The best part? There are 4 regular posts to check out every Thursday! Yup, you've got more thrift scores to look at. I know you're not disappointed. Ha. Click on my beautiful cohost's faces below to check out what they've scored and featured.