Well Happy New Year my friends! I'm pretty sure I lost a few days inbetween Christmas day and today and that means things are running a bit behind as far as Christmas decoration removal goes. But that's okay! Those twinkle lights are kinda magical as the countdown to a new year happens. But as we are getting cozy with our new goals and the colder weather, we need a transition from all that Christmas decor. I don't know about you, but when I pull down the decorations- things just look empty! So I'm going to show you how I take my mantel from Christmas to Winter in just a few easy steps to hopefully inspire your transitional decorating.

Today's post is a collaborative post for The Global Styler series with Stephanie from Casa Watkins Living and Kathy from Up To Date Interiors. Be sure to find their tips and projects linked at the end of this post. We are focusing on transitions from Christmas to Winter so let's jump in!
This is what my mantel looked like leading up to Christmas:
Tip #1: Pack up all the strictly holiday decor and get it out of the way.
The majority of what you see on that mantel is holiday decor. And it's overtly Christmas decor. The miniature trees could be striped down but I am not a fan of fake plants for anything but putting ornaments on so those and everything but the three potted plants went into the Christmas bin. Here's a visual of the "pack it up" stuff.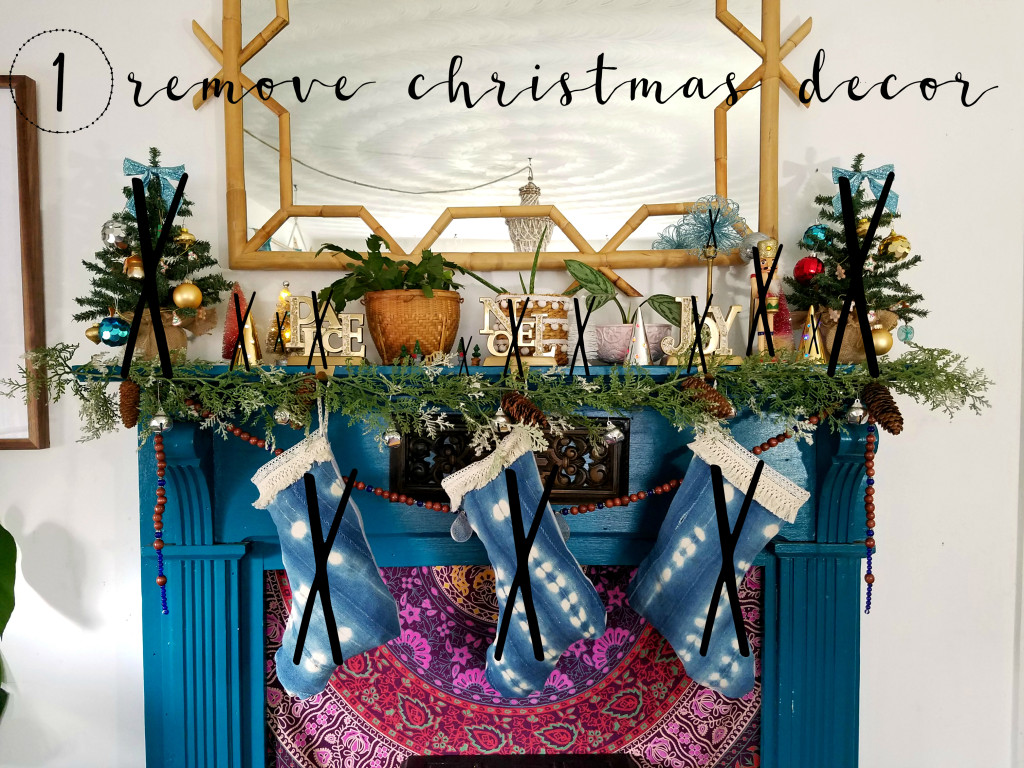 Tip #2 Replace your anchor decor
I like balance on my mantel so I normally keep two matching items that are a bit taller on either end. Since that was a Christmas item for me, I replaced them with these white carved wood pillar candle holders and pink candles from the dollar store to keep it budget friendly.
Because the days are shorter and we experience so little sunshine in comparison to Summer, I like to brighten and whiten things up a bit so I swapped out the beaded garland with a white one I found at Target in their Christmas decorating section.
The rest of the space is then left open for swapping some decorative pieces in and out.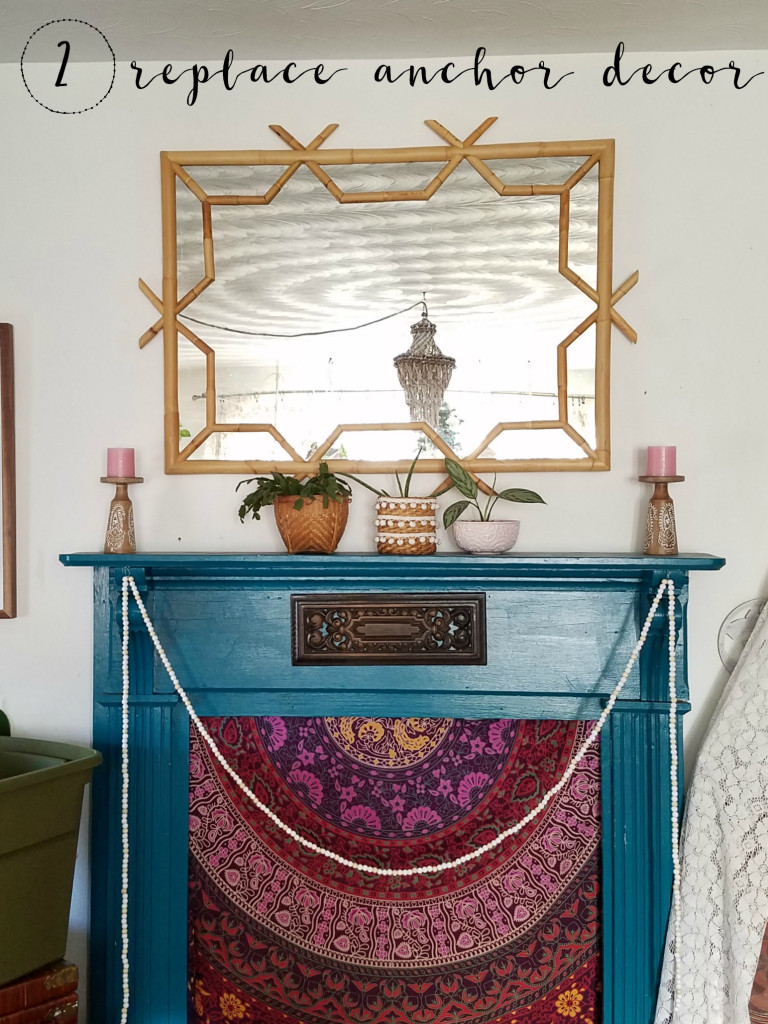 3. Pull in wintery colors, reminders of upcoming Spring, and cozy details
Then it's all about filling in the gaps. Much like my summer mantel, I like to keep it cleaner than I'd normally fill it in. There's two reasons for this. One is so that I can have a spot to drop in new plant cuttings as I have them. The other reason is because I like a bit of visual space in winter since my brain can feel foggy from the drab days.

Winter Must Haves:

Faux fur

Sweater-like details

Twinkle lights

Muted hues

Hot Cocoa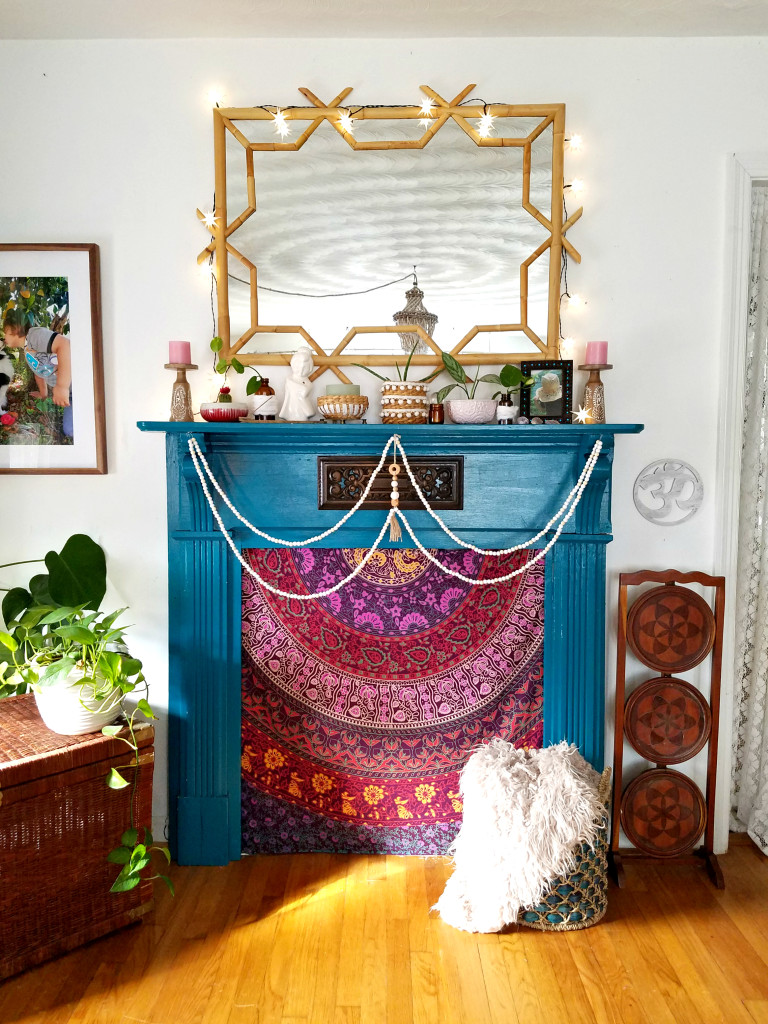 Idea To Try: Mimic the look of sweater details with chunky yarn wrapped around vases.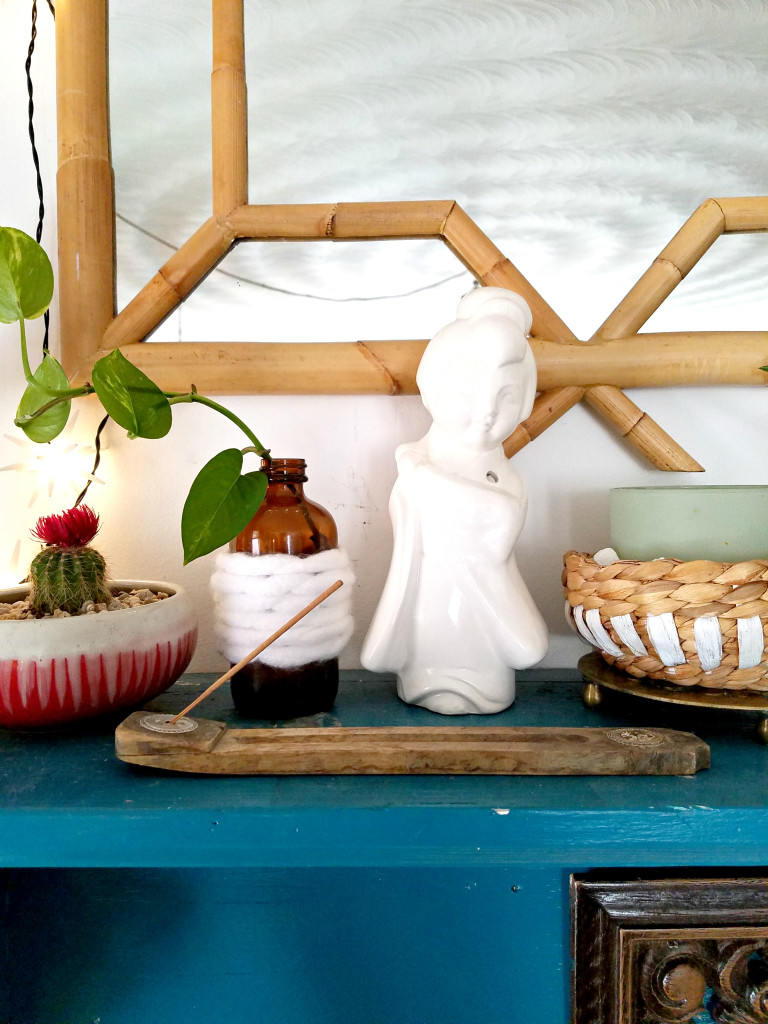 Idea To Try: Choose planters and vessels that mimic knit blankets.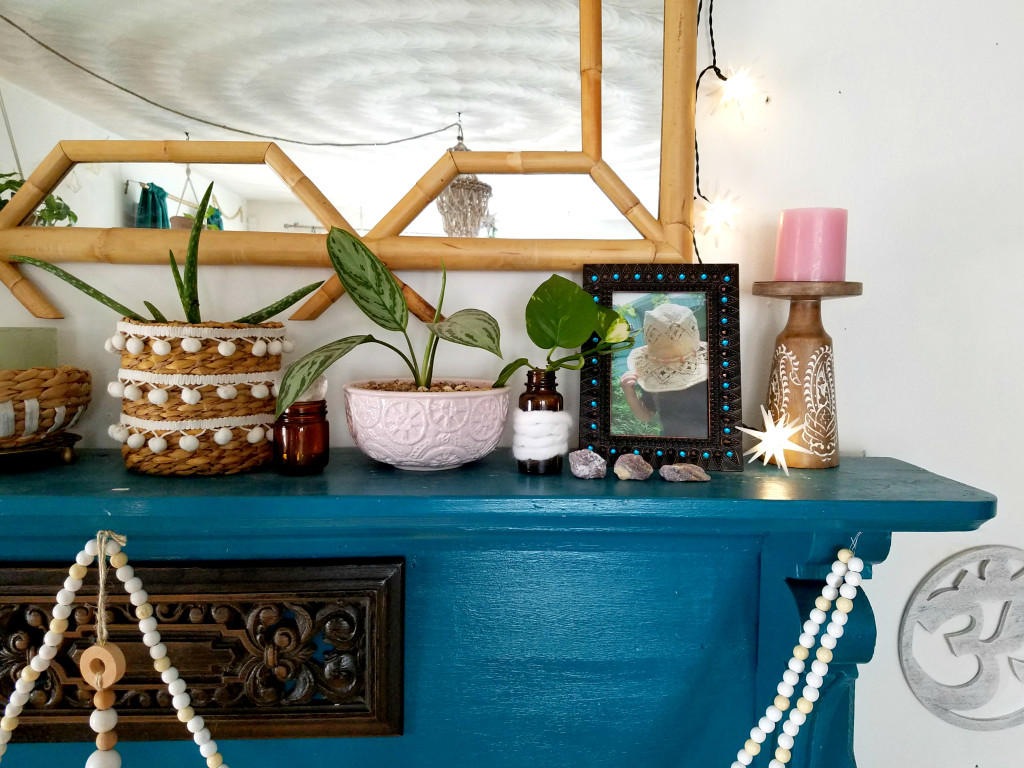 Idea To Try: Raid the Christmas clearance section for ornaments you can incorporate into your winter decorations. The colors and styles are normally spot on for winter decor!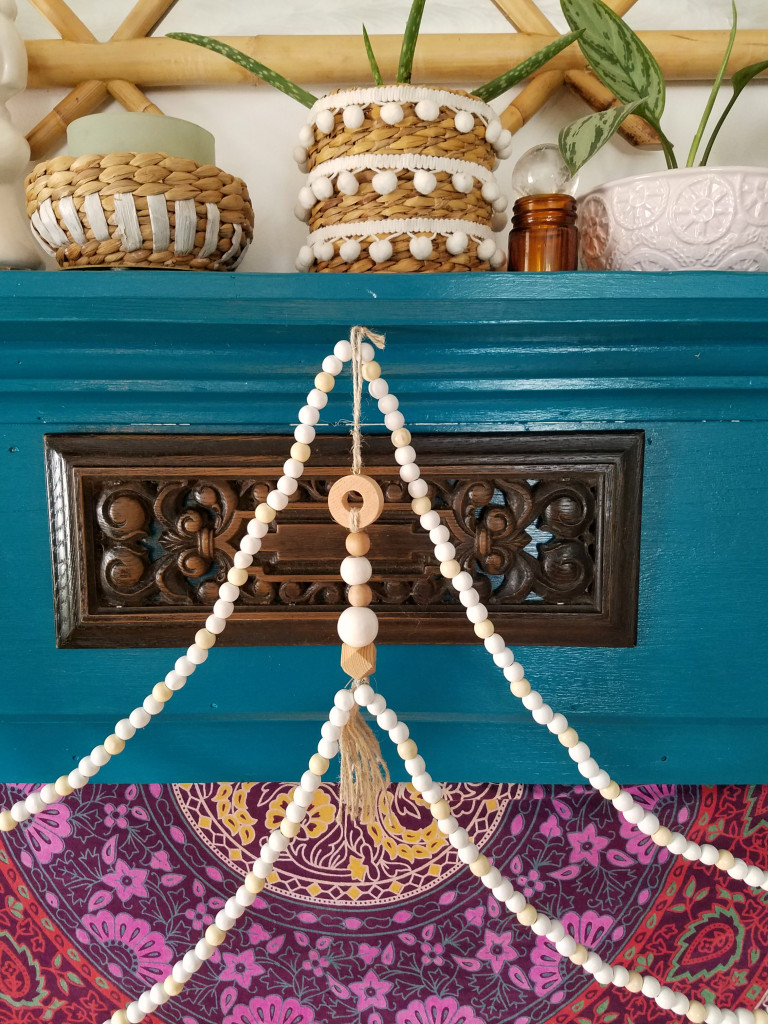 I hope these tips and ideas help you transition your decor from Christmas to Winter seamlessly. I think working in some Scandinavian inspired details helps pull the look together without a lot of thought and work. If you enjoy the way I've decorated the mantel for winter, please share it!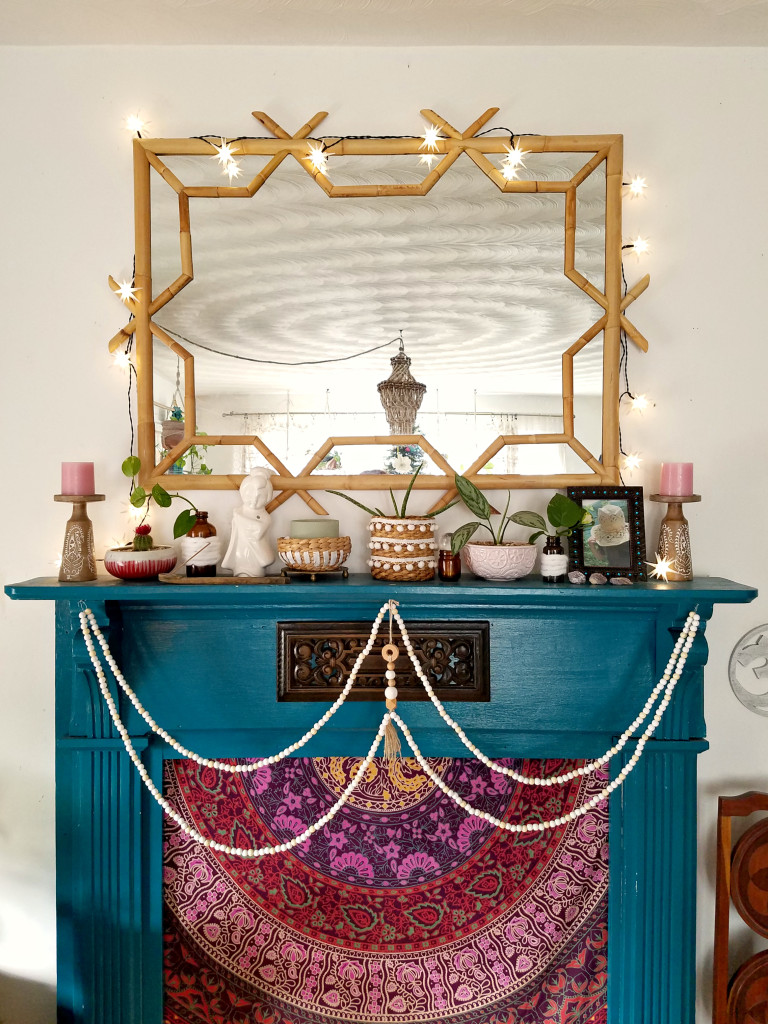 Ready for more Winter decorating? Visit these two posts for more tips on what to do with your decor after Christmas.
3 ways to transition from Christmas to Winter via Casa Watkins Living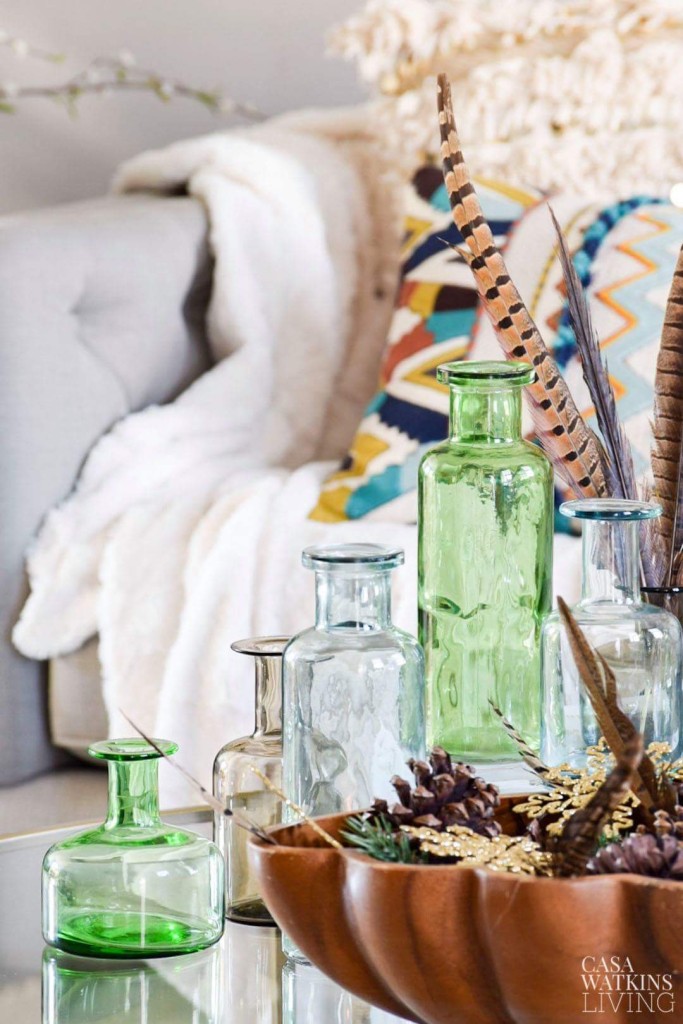 5 easy ways to decorate after Christmas for Winter via Up To Date Interiors