Hey guys! As you may already know, because I've been going on and on about it, I'm in the middle of a bathroom remodel. From studs on up, we've been changing out the old for new while infusing our own style in the space. It's been expensive and we've bought a lot of new material for the space which is very unlike me. I prefer to source second hand as much as I can. While I didn't find a used bathtub, vanity, lighting, tile, or anything like that, I did find a few small decorative pieces that I am so stoked to use in the space.
I have been on a basket thrifting marathon this year. Every time I pop into one of my favorite thrift stores, I've walked out with baskets. Beside our vanity, I'm putting up shelves that are 7 inches deep. I found these perfect little baskets for corralling little bathroom odds and ends. And then the little ceramic container had to come home. Of course I haven't a clue what I'll put in all the little containers I've picked up, but I'm sure they'll fill up fast once we bring everything back in.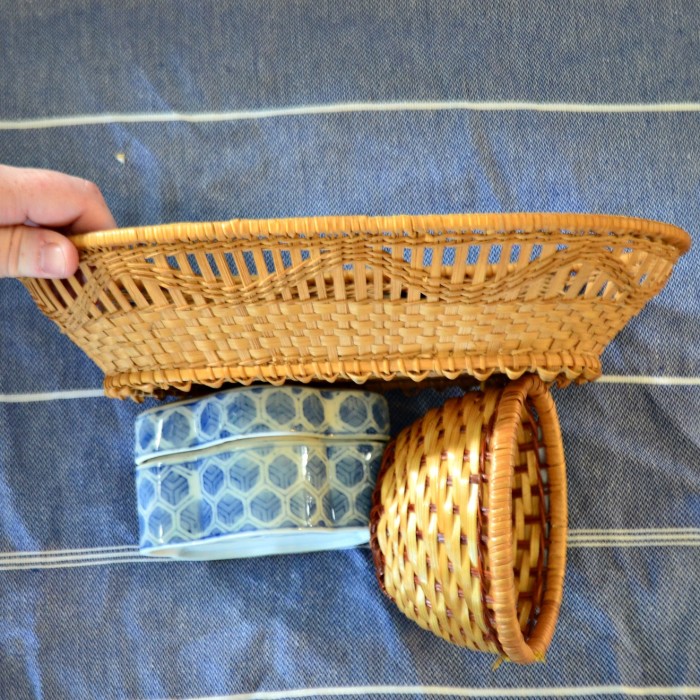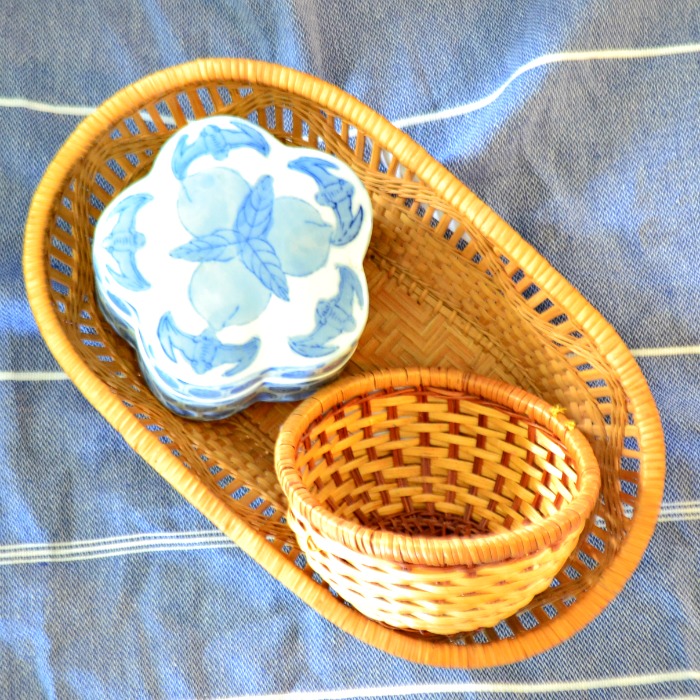 And since I totally failed at meeting the One Room Challenge deadline, I thought I'd kick off the features from #ThriftScoreThursday with this gloriously beautiful space designed by Kyla of house Of Hipsters for none other than One Room Challenge.
And then these 2 beautiful thrifted scores:
Check out all of the awesome scores shared on the #thriftscorethursday feed HERE.
For more featured thrifted finds and scores shared by the hosts of this party, check out each of these ladies below:



Want To Join In? Here's The Rules!
We want you to participate! Hit up your local thrift stores, craigslist, yard sales, estate sales, side of the road, anything! Thrifty doesn't necessarily mean from a thrift store. We want to see your good deals, wacky finds and treasures.
Don't feel like you need to save those finds for Thursdays! Yes, features are shared on our blogs and Instagram on Thursdays, but we're all checking in on (and using!) the hashtag all week long. So, when you see/find it, feel free to share it!
Each week, Trisha from Black and White Obsession, Cassie from Primitive and Proper, Brynne from The Gathered Home, Myself (A Designer At Home) and occassionally a guest co-host will pick a favorite thrift score or two to feature! So please note that by linking up with #thriftscorethursday, you are giving us permission to share your finds via social media or on our blogs.
Please remember that we can only share love for photos shared on public accounts. If your profile is private, we can't see your finds.
Interested in hosting with us for a week? Want to see your face on this fabulous little graphic? You know you want to, it's so much fun! Shoot me an email, and we'll get you coordinated to guest host!