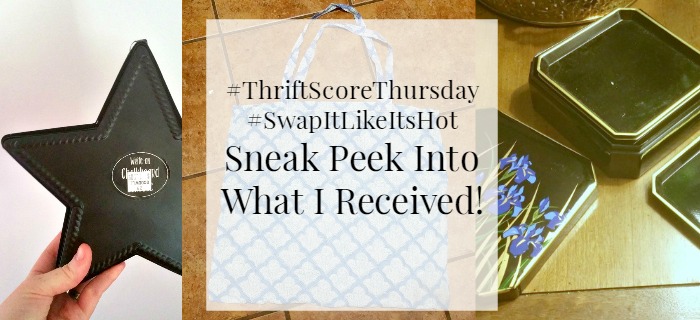 Hey Guys!
Today is an extra special thrift centered Thursday because it falls during the week of #SwapItLikeItsHot! It's a really cool series coordinated and hosted by Charlotte of Ciburbanity where one blogger thrifts for another blogger and the receiving blogger has to repurpose the items given to them and it works round robin for 5 days. My day to share my project is tomorrow but I wanted to pop in a sneak peek with shots of the items I received in my package from Charlotte herself (how lucky am I that the host is my sender my first round!). She picked out a couple really interesting and challenging pieces to work with. Thankfully that left me to get creative!
I received 2 hanging chalkboard stars, a paisley print bag and a coaster set with their own case. If I had more time I would've done more but the only pieces I've been able to work with amidst the bathroom remodel starting are the chalkboard stars. I hope you think I did a good job with them. Make sure to pop back in tomorrow to see their after!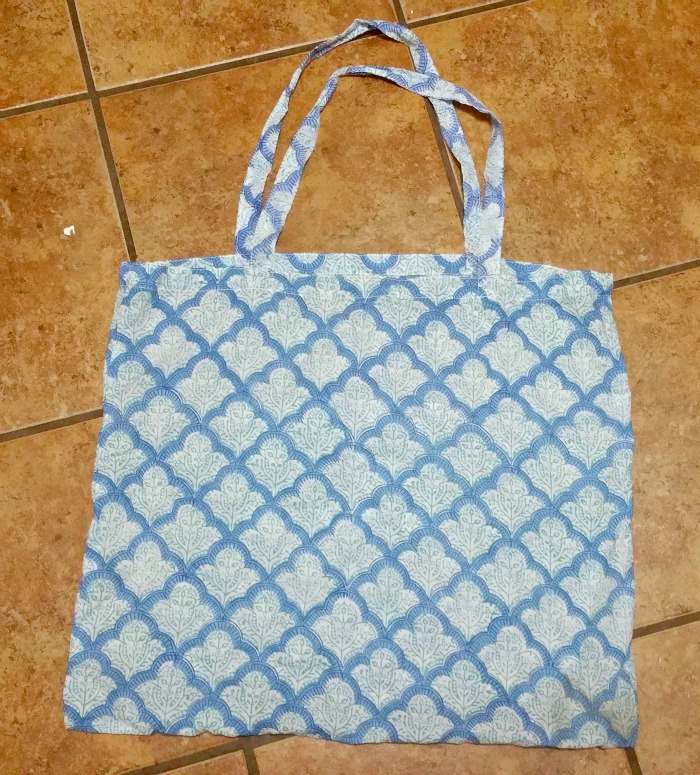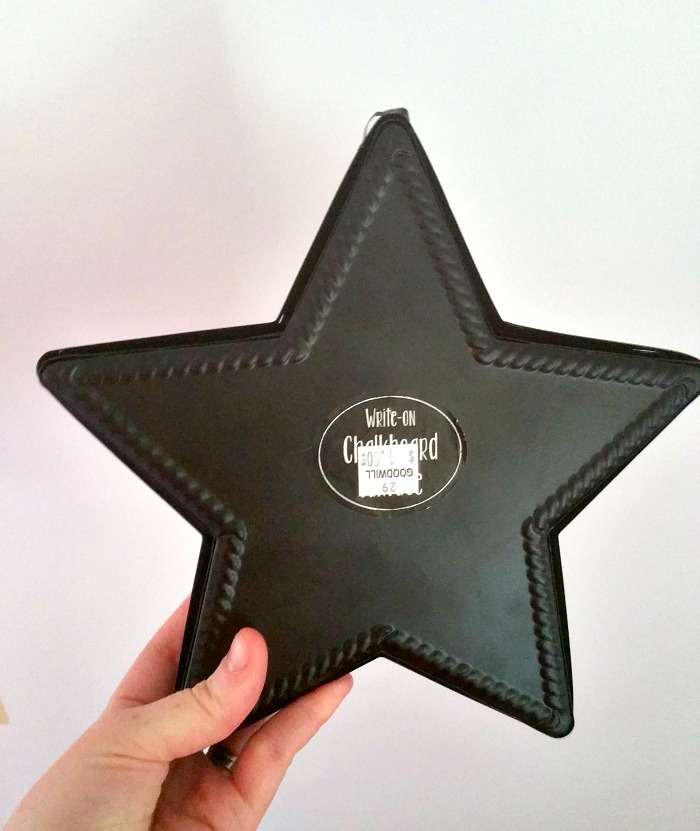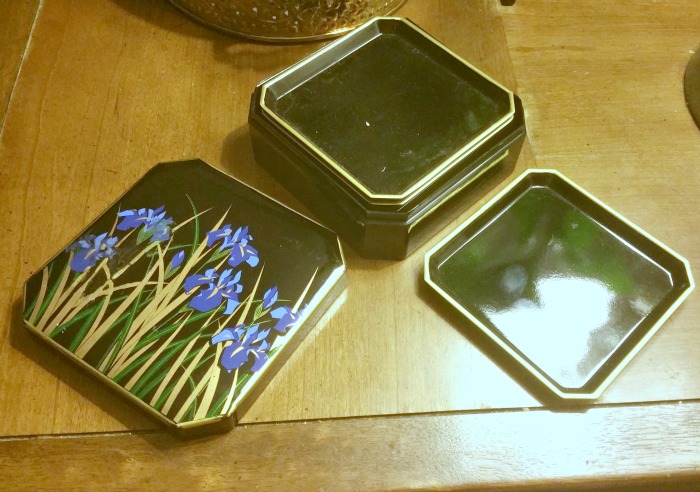 The features were to die for yet again this week. With the weather getting cooler, I had hoped you thrifting prodigies would give my jealous heart a break, but alas, the feed is gorgeous as usual.
And that wraps up my "finds" and features for this week. I hope to see you back here tomorrow for #SwapItLikeItsHot. Until then, don't forget to hop on over to this party's other fab hosts and this week's guest cohost because they're epic thrifters and they know how to pick some fantastic features!




Want To Join In? Here's The Rules!
We want you to participate! Hit up your local thrift stores, craigslist, yard sales, estate sales, side of the road, anything! Thrifty doesn't necessarily mean from a thrift store. We want to see your good deals, wacky finds and treasures.
Don't feel like you need to save those finds for Thursdays! Yes, features are shared on our blogs and Instagram on Thursdays, but we're all checking in on (and using!) the hashtag all week long. So, when you see/find it, feel free to share it!
Each week, Trisha from Black and White Obsession, Cassie from Primitive and Proper, Brynne from The Gathered Home, Myself (A Designer At Home) and occassionally a guest co-host will pick a favorite thrift score or two to feature! So please note that by linking up with #thriftscorethursday,you are giving us permission to share your finds via social media or on our blogs.
Please remember that we can only share love for photos shared on public accounts. If your profile is private, we can't see your finds.
Interested in hosting with us for a week? Want to see your face on this fabulous little graphic? You know you want to, it's so much fun! Shoot me an email, and we'll get you coordinated to guest host!