Happy Spring! It's the time to enjoy the warmer days, cool breeezes, spring showers and fresh flowers! And with those seasonal changes, we need to freshen up our interiors. There's no longer a need for heavy throw blankets and cozy throw pillows. We can use lighter fabrics and brighter patterns to fit in line with the changes outside. While switching some things up in my own home, I started looking online for some fresh items to pull into the mix. Here's what I'm loving for this Spring:
Boho Spring Pillows and Throws
Let's start with pillows:

Black And White Herringbone | Embroidered Pillow
Teal Baroque | Palm Leaf | Rhombus Linen
Cactus | Bohemian Medallion | Indigo Chevron
Hand Dyed Shibori | Indigo Pillow Cover
Then cozy up with blankets: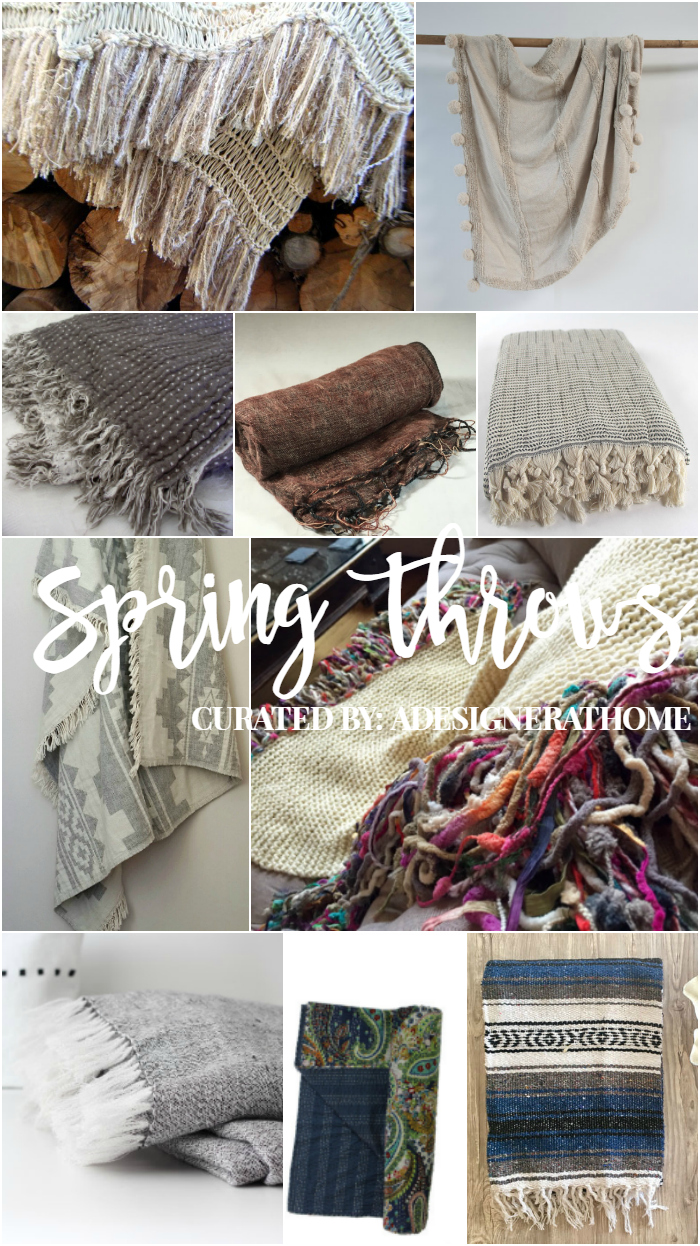 Ivory Fringe Throw | Beige Pompom
Linen Throw | Nepalese Yak Wool | Turkish Cotton
Mexican Blanket | Black And White | Indigo Kantha
I think you might like these, too!