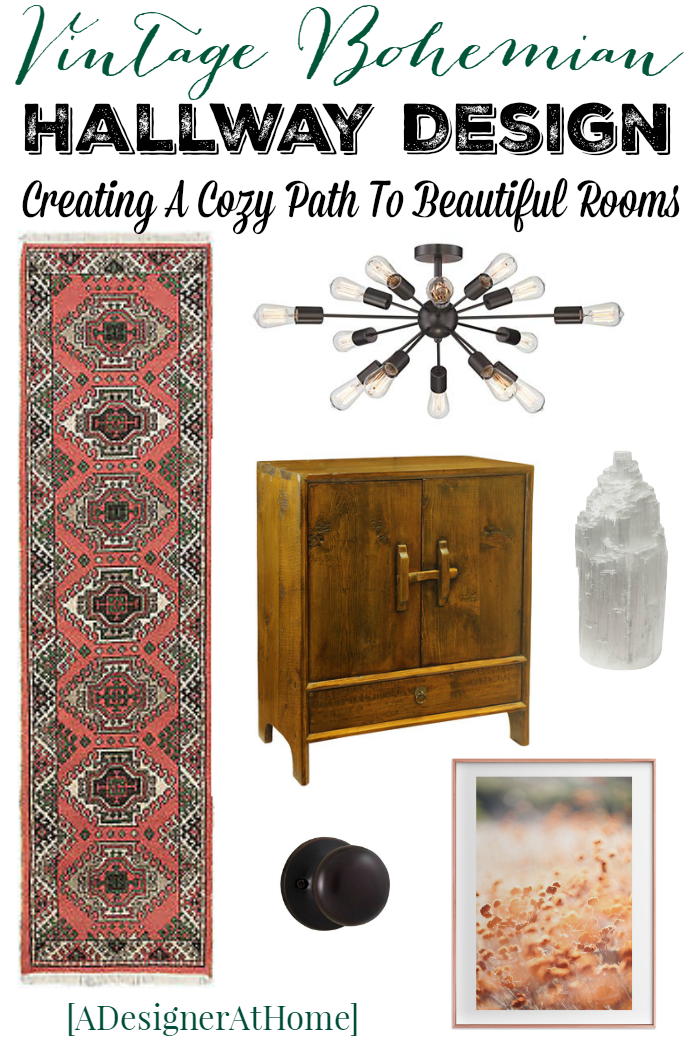 Hey guys! It's 2016 and it feels like a good time to give new life to a new project, amiright? I've been working on the bathroom for ages now and I had to take a little bit of a break. So when my friend Stephanie from Casa Watkins asked if I'd be interested in joining in on a challenge- New Year New Room Refresh I was happy to accept. The space I chose to refresh is not a room per say, but rather the space leading to lots of spaces- The Hallway. Because hallway decorating is totally a thing, right?
We have one long narrow hallway to leads to a couple closets, the only bathroom in the house and all the bedrooms. There's 1 light fixture that doesn't provide much light for the space and no natural light, even with the doors open because we have awnings that deflect a lot of natural sunlight (project for the spring, maybe?)
Why make pretty spaces if I don't like heading to those spaces, I thought to myself. So that's the space I've narrowed in on.
The main challenges of the space that I plan on addressing:
Lack of Light
Lack of Plants
Lack of Color
No Rug- hard and cold floors are not cozy
Ugly brass doorknobs
Storage (there's never enough!)
Eyesores On The Walls
Hallway Decorating Thoughts: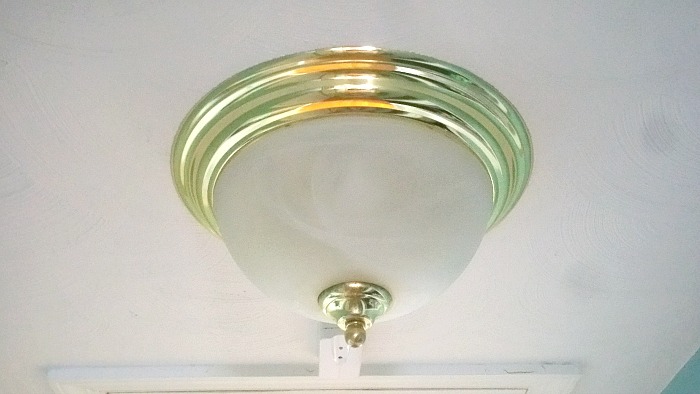 The light should be pretty easy. It's a frosted boob light now so there's plenty of room to improve it. I already cheated and painted the walls (see which tools made the job easier here!) a bright white which does a lot for a space without natural light.
I can't put real plants in here unless I want to remember to rotate them through spaces with real sunlight. But, I do think I have an interesting idea to bring plants in without bringing plants in. Plants are pretty much a top 5 necessity for decorating with me, which you could probably tell.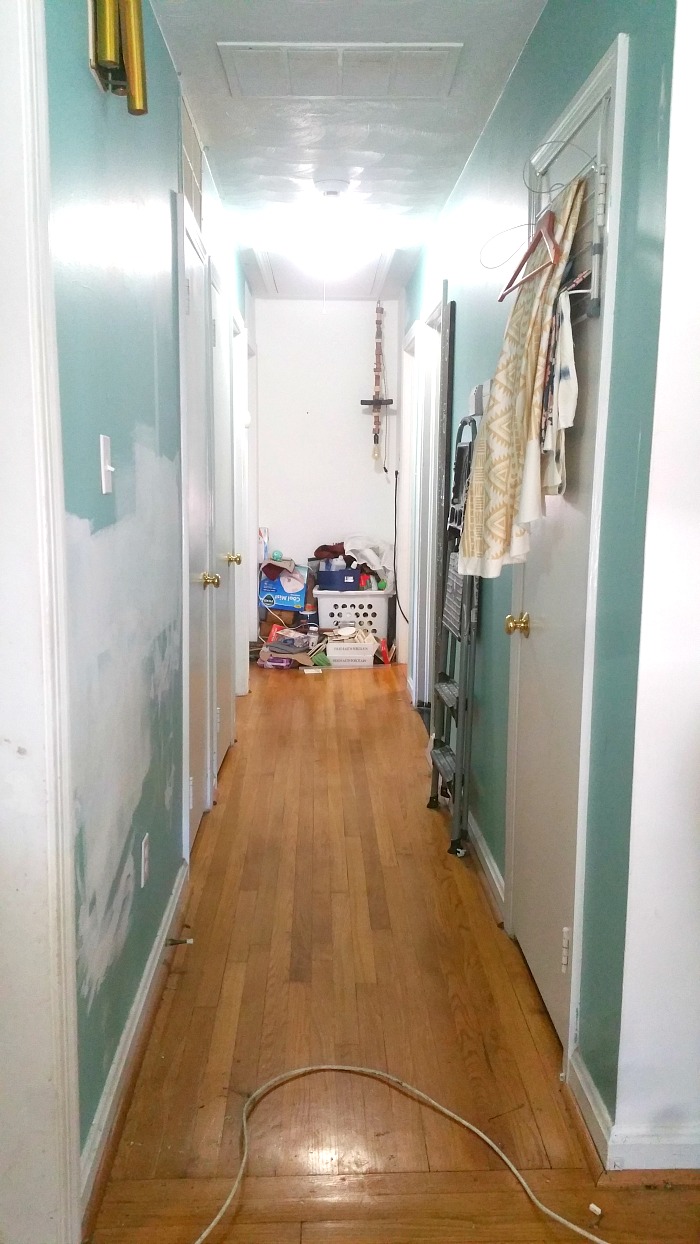 I like color and I feel like that it brings life and warmth to a space. So artwork and a colorful rug is a must. I'll see if I can work up anything else, but for now I'm relying heavily on great artwork and a great vintage rug.
No rug should be easy. As I mentioned yesterday, I did some rug shopping recently!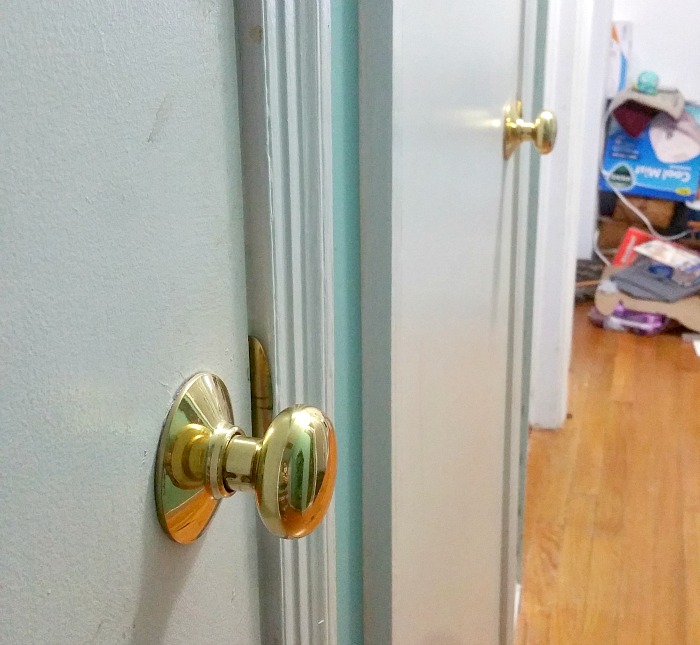 It seems the Pinterest trick of spray painting door knobs holds up well so I'll probably do that instead of forking out those kinds of dollars for all new hardware. Next trip to Home Depot will involve some Rustoleum Oil Rubbed Bronze spray paint for sure.
There's 3 closets in this hallways but I want to add a small chest or cabinet at the end of the hallway to make the space feel more like a room and for additional space to store linens.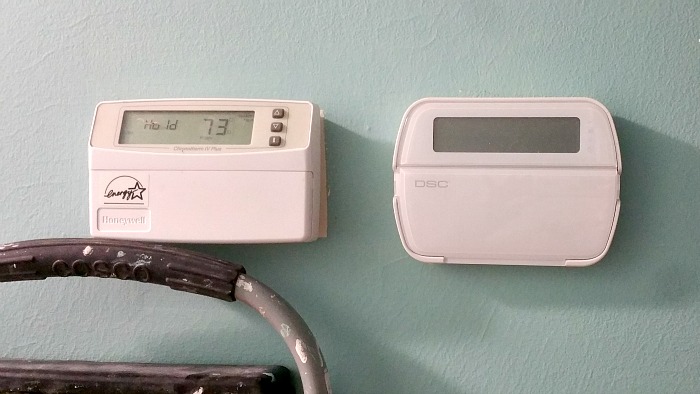 And then there's the eyesores on the wall. The thermostat and the other dials and knobs and outlets on the walls are ugly. I'll have to get creative but I want them hidden. With all the other pretty visions floating around in my head, I've got to figure something out to conceal these. Otherwise they'll be a huge buzzkill in the overall design. Any ideas?
I'd also like to replace the doors and trim, but that's not in the plan for the refresh since that would take too much time for a 3 week challenge! And too much money, just being real here. We replaced the trim in the bathroom so eventually we'll bring the other spaces together but for now this area is simply getting a facelift.
Make sure you're following along for all the updates and ideas and please check out my friends who are also participating in the challenge: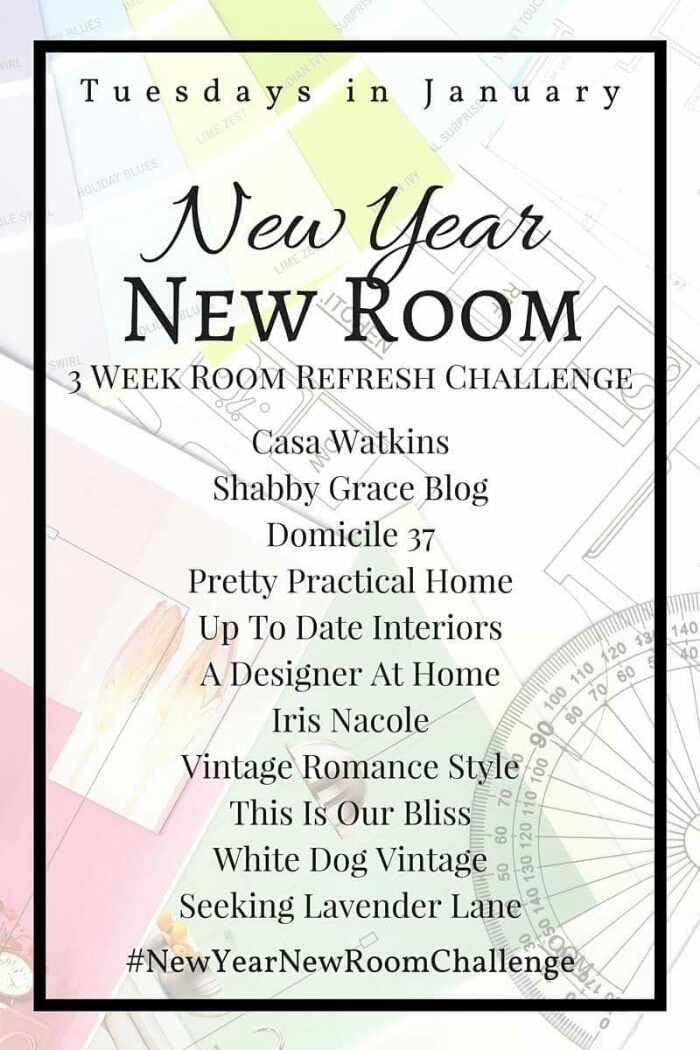 New Year, New Room Refresh Challenge Participants: