Hey Guys!
It's the Thursday before Halloween and that means a couple of things for #ThriftScoreThursday. 1. We love any reason to get thrifty. Save a costume from a landfill, create a unique one from finds at the thrift store, or just spice up your seasonal decor with all the one of a kind treasures. Share those finds with the #thriftscorethursday hashtag on Instagram because we are 2. Planning a thriftily Halloween feature palooza next week. And 3. We have a plethora of awesome guest cohosts today to help spread the word about this fun feature.






My find. I'm not a Halloween person. I think the concept is weird (why are kids allowed to take candy from strangers one day a year?) and I don't enjoy dressing up. I don't find short term seasonal decorating fun for anything but Christmas (and that's because I start the day after Halloween). But, I found the most adorable little piece. Like, seriously so adorable. (And I think if you do enjoy Halloween you should absolutely save castaways from the landfill!)
…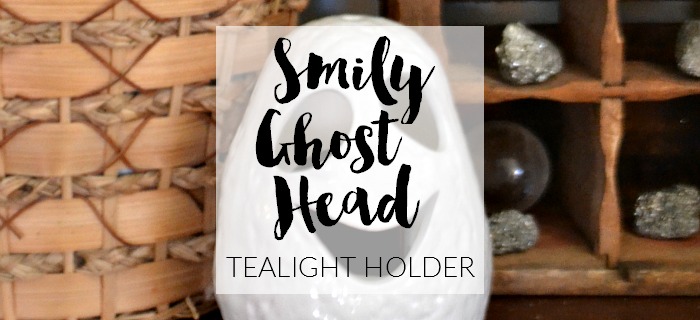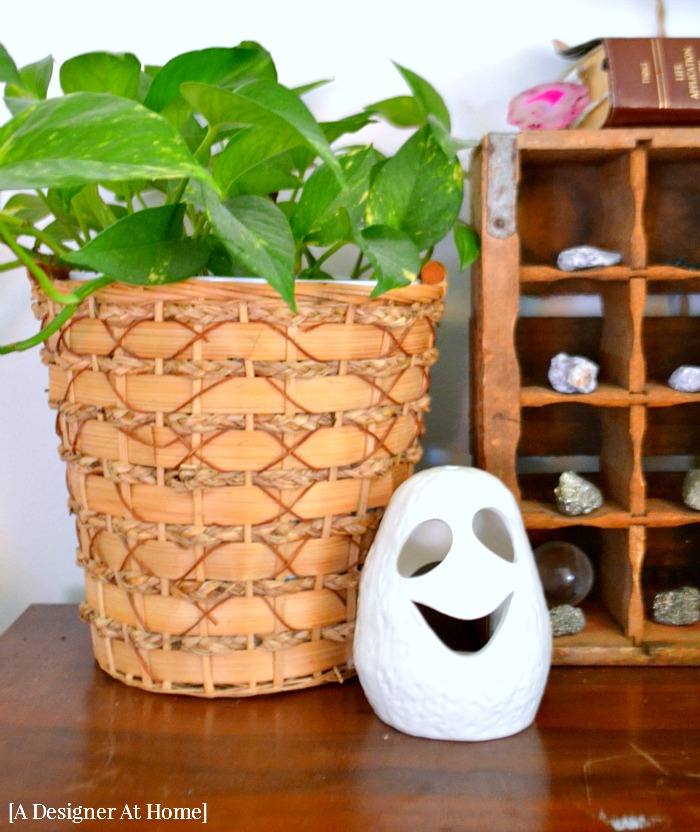 This little ghost head is too cute. He's got an opening in the back for I'm thinking a tealight. I like the idea of using him as an incense burner and just picked some up last night. He'll look charming with smoke coming out his eyes!
Features this week are the usual non themed thrifty finds because we're doing a whole party of features next week. But you can peep in on all items tagged right in the #ThriftScoreThursday feed! Here's what caught my eye:
Erica Reitman is always killin' it. Always. Like I probably feature her every week. Here are two of her finds that blow me away.
And then there's this wall hanging couch situation going on at Anna's crib. *heart eye emoji*
And then I have to have this amazing pink horse piggy bank. This is ridiculously awesome, right?
Don't forget to stop by all of the fab hosts today. All our awesome guest hosts are linked at the beginning of this post and below you can find your regular hosts. Have a great day and happy thrifting!



Want To Join In? Here's The Rules!
We want you to participate! Hit up your local thrift stores, craigslist, yard sales, estate sales, side of the road, anything! Thrifty doesn't necessarily mean from a thrift store. We want to see your good deals, wacky finds and treasures.
Don't feel like you need to save those finds for Thursdays! Yes, features are shared on our blogs and Instagram on Thursdays, but we're all checking in on (and using!) the hashtag all week long. So, when you see/find it, feel free to share it!
Each week, Trisha from Black and White Obsession, Cassie from Primitive and Proper, Brynne from The Gathered Home, Myself (A Designer At Home) and occassionally a guest co-host will pick a favorite thrift score or two to feature! So please note that by linking up with #thriftscorethursday, you are giving us permission to share your finds via social media or on our blogs.
Please remember that we can only share love for photos shared on public accounts. If your profile is private, we can't see your finds.
Interested in hosting with us for a week? Want to see your face on this fabulous little graphic? You know you want to, it's so much fun! Shoot me an email, and we'll get you coordinated to guest host!