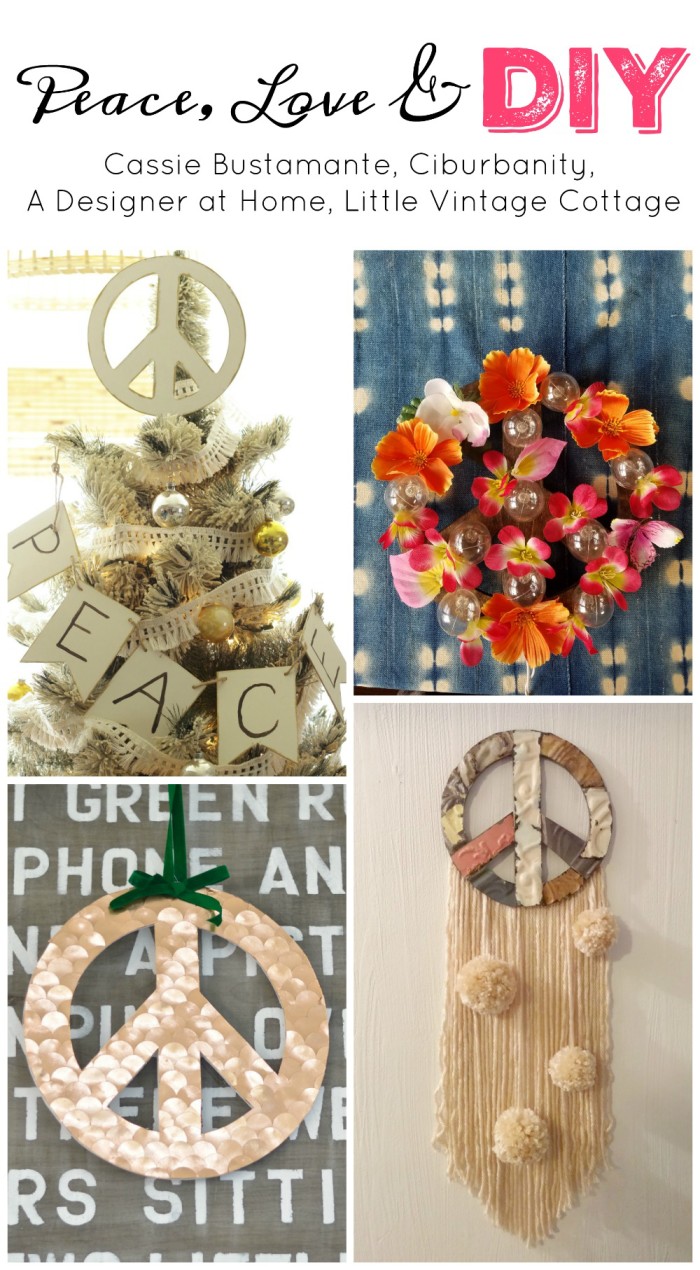 I just absolutely love wooden cut outs at the craft stores. I've spent lots of time on that aisle looking over everything dreaming of possibilities. One I'd never even noticed until recently is the charming peace sign cut out. We sure could use an extra reminder to bring peace into our lives which is why I sore this little challenge: Peace, Love and DIY.
Here's the gist. The four of us each picked up a craftwood peace sign cut out. Then the rest was up to our own imaginations!
I'm still not entirely over cute marquee signs. And I hadn't had the chance to try my hand at creating one yet, so this felt like my opportunity.
Supply List:

Stand of 10 count lights

Faux Floral

Hot glue & gun

Drill with bit to fit lights
How I Created A Floral Marquee Peace Sign
The possibilities are endless with these blank wooden cut outs. Here are 3 more ideas to get your creative juices flowing and hopefully you'll be inspired to create your own version!
From Cassie Bustamante:
From Ciburbanity:
From Little Vintage Cottage: