Hey There! How are you guys doing? Find anything cool on the side of the road recently? I did! I'm always too afraid and embarassed to pick up items on the side of the road. I always imagined that my trash treasure wasn't actually trash and the person would come out yelling at me to go away. I'm ridiculous with the things I think up sometimes.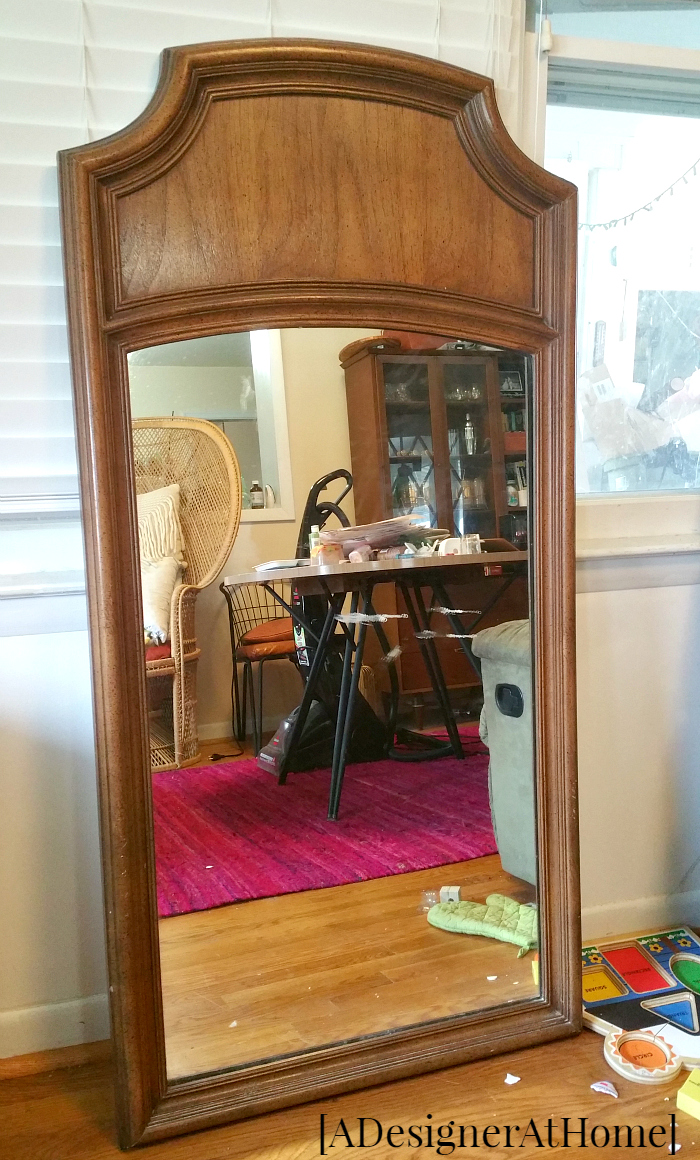 I finally conquered the fear recently one night when taking my son for a late evening drive. He likes to go by the public works building and look at the trash trucks. He's obsessed with them. So that's what we were doing when I noticed that there was something resting against the fence separating the parking lot from the city vehicles. I could make out that it was a large mirror and it looked like wood. I pulled on my big girl pants, jumped out of the car and barely fit it into my little car.
My favorite detail is the top part. The mirror itself is big but not that huge but the extra detail at the top gives it a lot of substance
It's actually plastic. But still looks cool and was completely free! I'm always eyeing the side of the road now.
I think I'll end up using it in the hallway (I'm doing a 3 week makeover on it for the New Year New Room Refresh Challenge). Hallways can be such a dark spot. I'm hoping the mirror will help bounce around the light and brighten things up a bit
Since it's plastic would I be crazy to paint it? I've never really painted anything and want to try. The mirror looks cool but I'd hate to ruin even a fake beauty.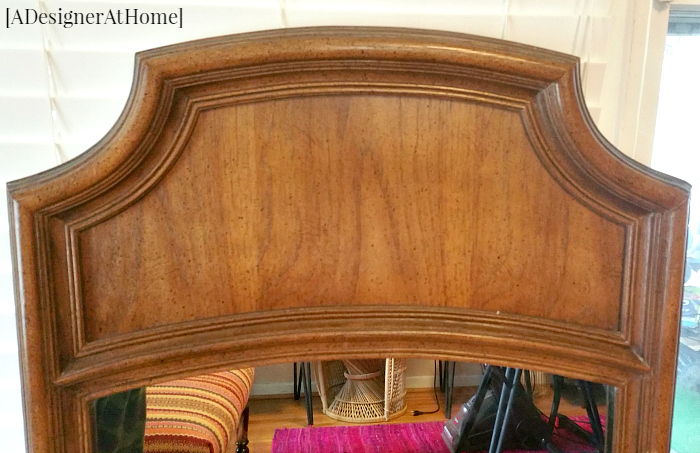 Now that I've had a chance to share a thrifty find with you, let me share other thrifter's finds with you by sharing my features from the #ThriftScoreThursday feed. I hope you like awesome vintage/thrifted/found finds!
I have a lot of features today. I'm kicking it alone for TST since the other hosts are dealing with an array of things- keep them in your prayers! So I figured I'd show extra love to the feed today.
And that's it from me! Visit me on Instagram @ADesignerAtHome since that's where I'll be chillin' today.