Last weekend I was gifted a small sofa. It's one of those loveseat style fold out sofas that turn into a bed. It's a light denim fabric and a style of sofa I wouldn't ever buy for myself but a free sofa when you've got a spot begging for one is a given. Take it! But light denim wash doesn't jive with the rest of the space. I couldn't spend any money to make it fit into the space so I took to looking at my hoard stash of things to boho-ify it. I found 3 different combinations that turn this hand-me-down sofa into a bohemian sofa, perfect for lounging on.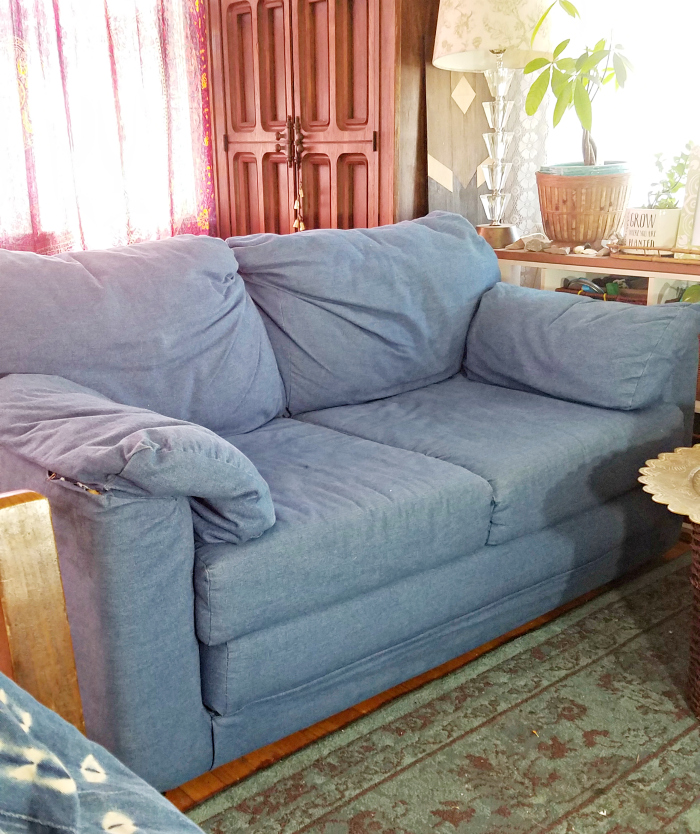 I took a colorful elephant tapestry, a turquoise dyed coverlet and a fuchsia boho bed sheet as the base for each of the boho sofas I put together. I also pulled in throw pillows I've got about the house, an indigo mudcloth and a chevron throw. Which one do you dig most?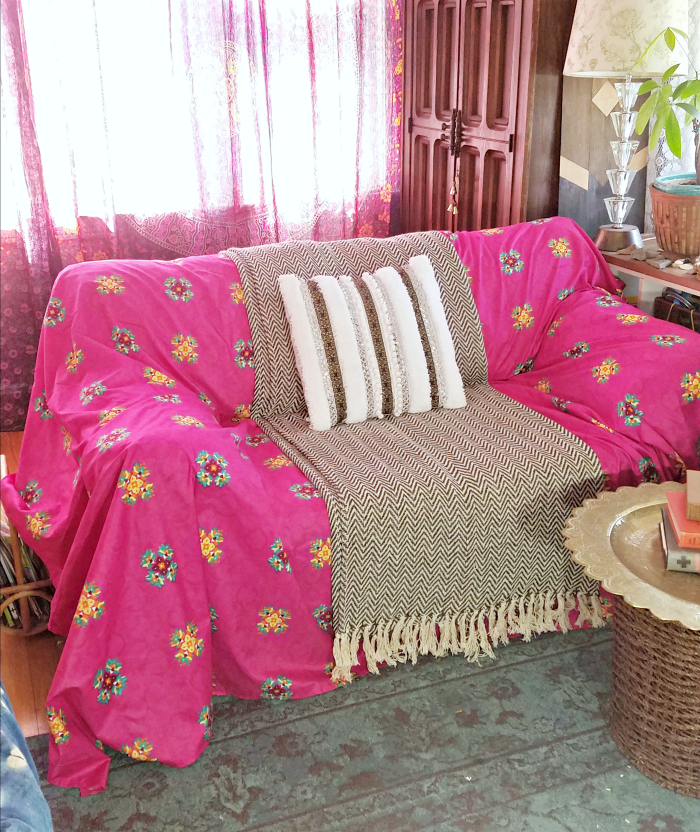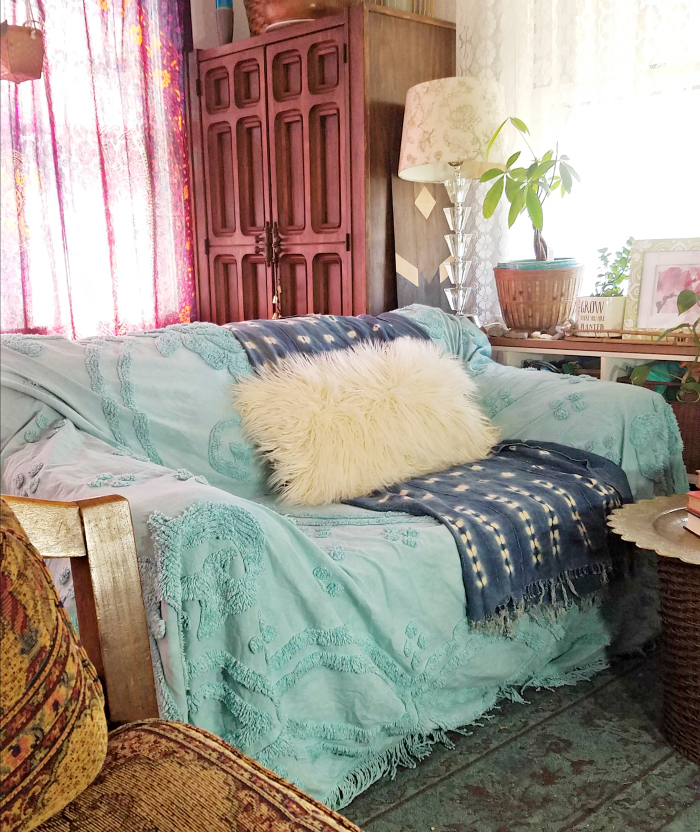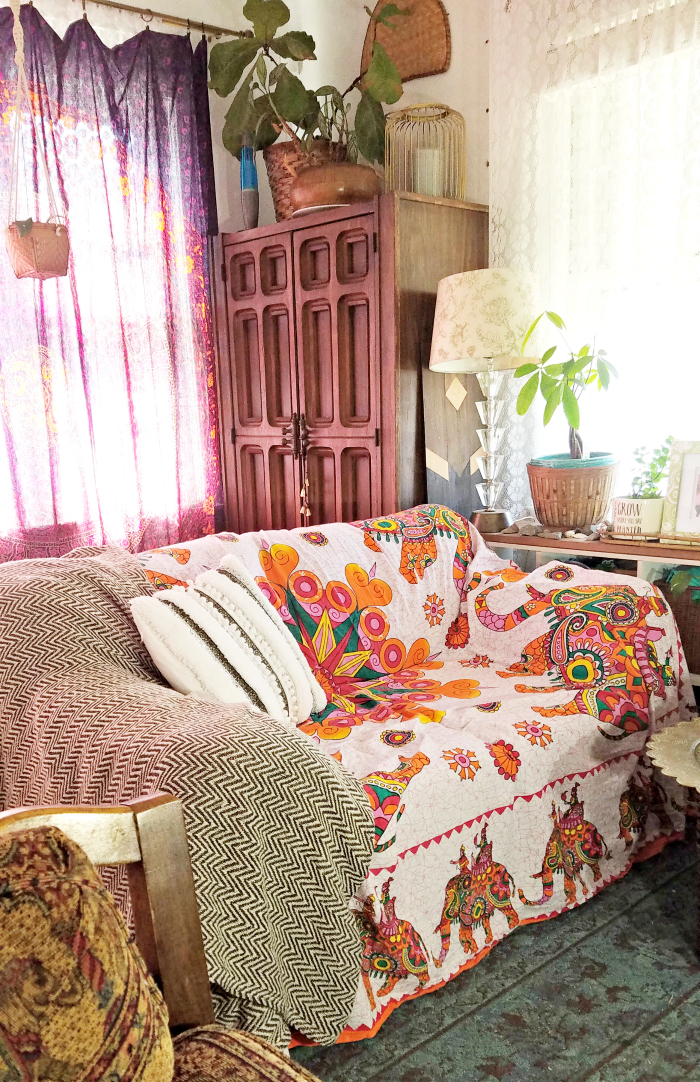 I'm not afraid to pick favorites here. I really like the way the tapestry one looks. I've left it for now even though I don't like using orange in my home. There's just something about it here that I'm digging.